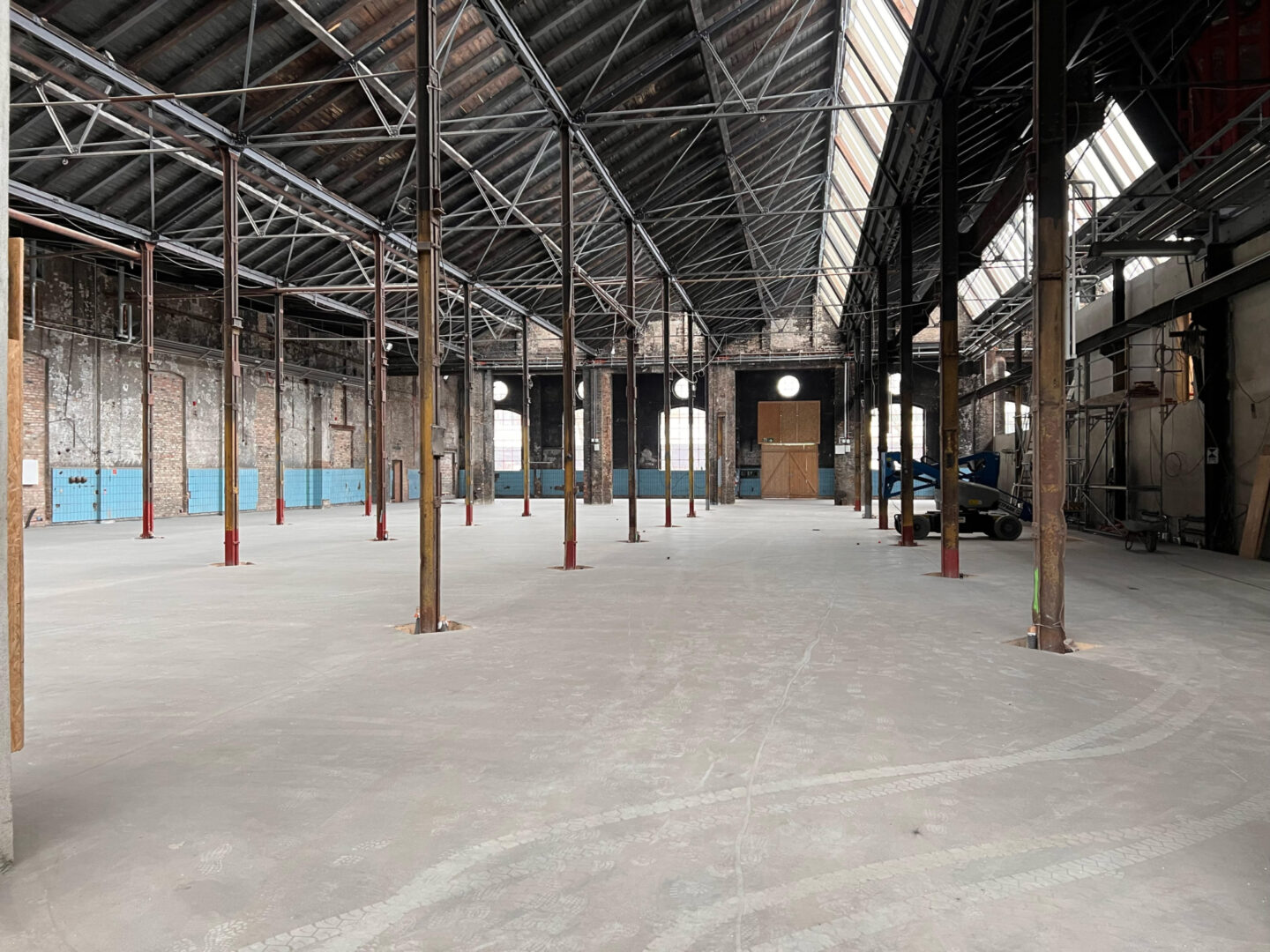 A sneak peek of Bocci Berlin arrives in September 2023.
During Berlin Art Week, our new space will open its doors for the first time to take part in Hallen #4. This art festival, which Bocci started with our Berlin partners, takes over the Wilhelm Hallen creative complex each year. We're excited to host a visual art exhibition, with an exhibition displays designed by Bocci co-founder Omer Arbel.
Bocci Berlin officially opens in Spring 2024.
The concept for the space is to showcase creative talents and ideas that connect with defining aspects of Bocci's practices and creative ethos—including experimentation, collaboration, and process. Bocci Berlin will feature regularly rotating exhibitions of artists, designers, and other creatives, both based in the city and from Bocci's wider international network.
Since making Berlin our continental European base in 2008, Bocci has been active at the centre of the city's thriving design scene, which in turn has become integral to the brand's DNA. From 2015 to 2020, Bocci operated a museum-scale space in the city, hosting exhibitions, dinners, and collaborations.
We selected our new home at the Wilhelm Hallen campus (which Bocci co-founded) because we know creativity and inspiration thrive on proximity between artists, designers, and makers. In addition to running our own exhibitions, Bocci Berlin is available for others to run shoots, exhibitions, and other events in our restored industrial warehouse.