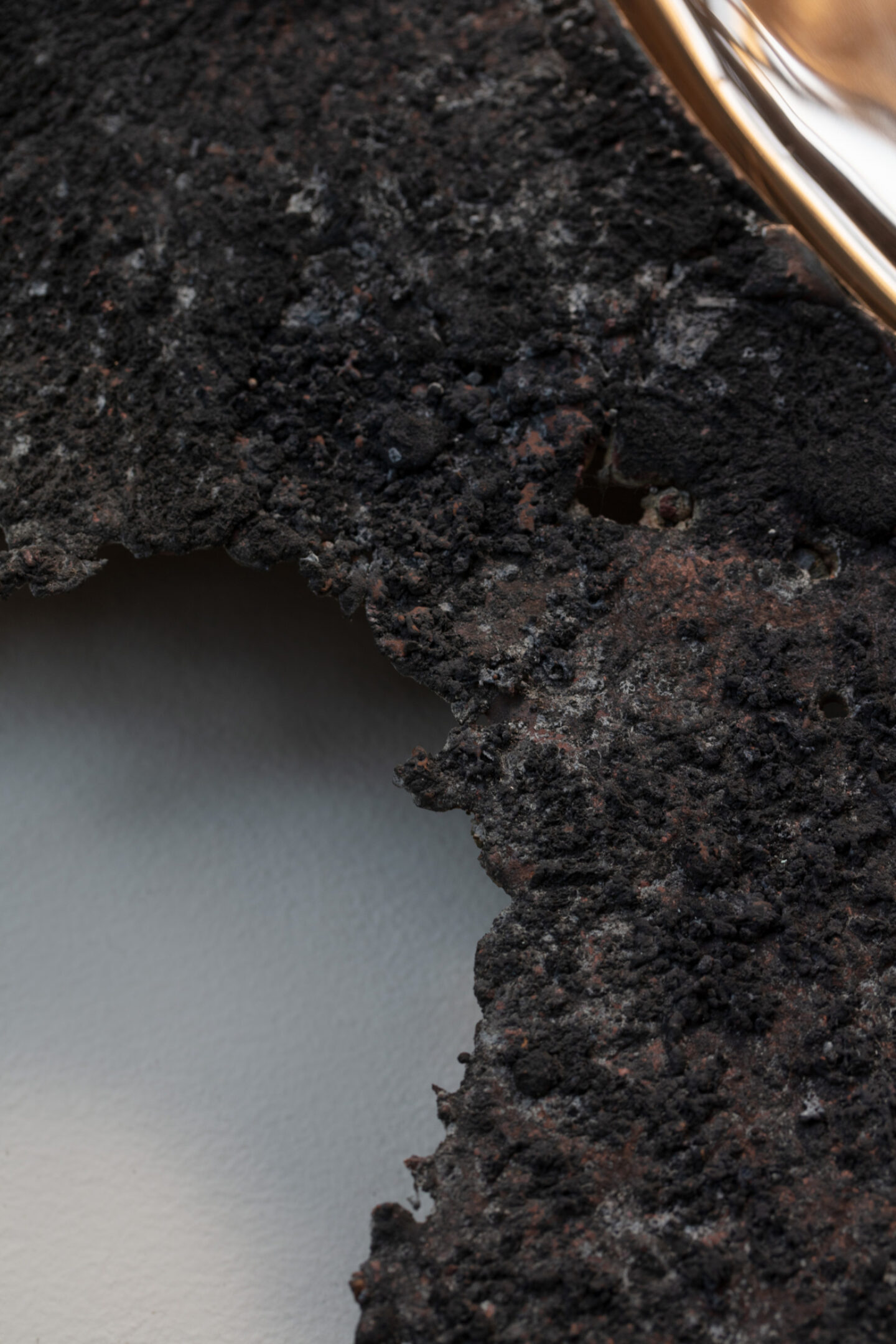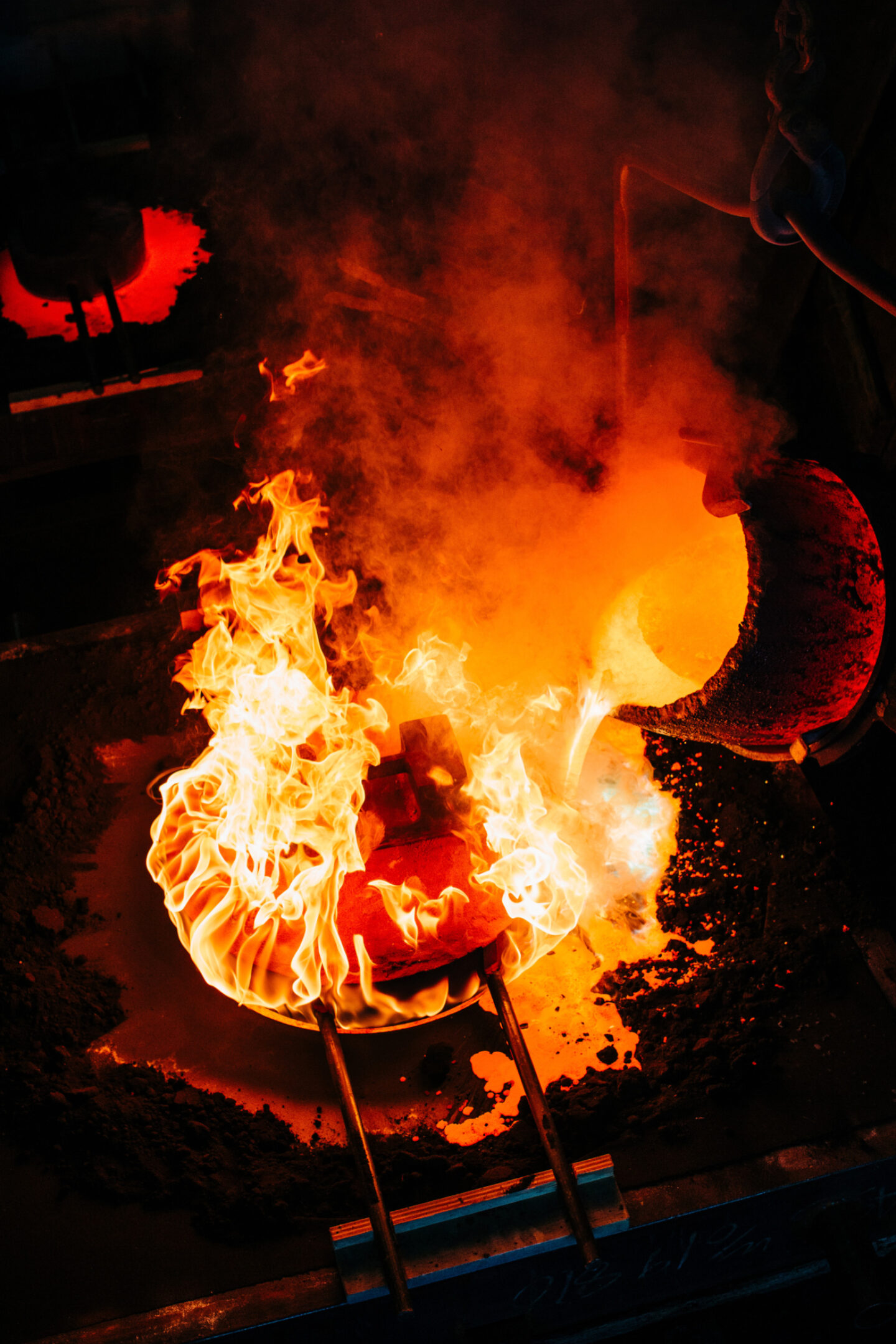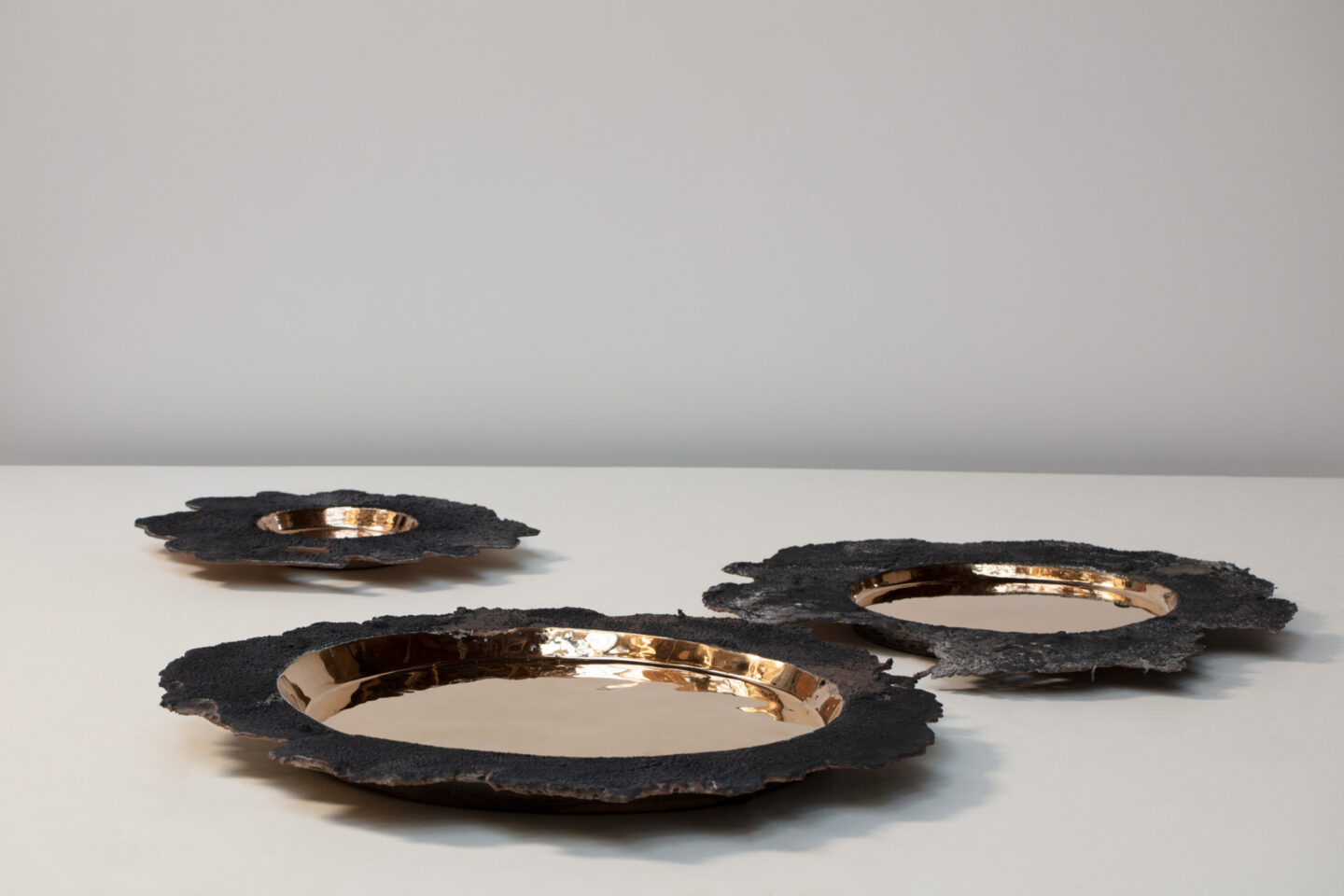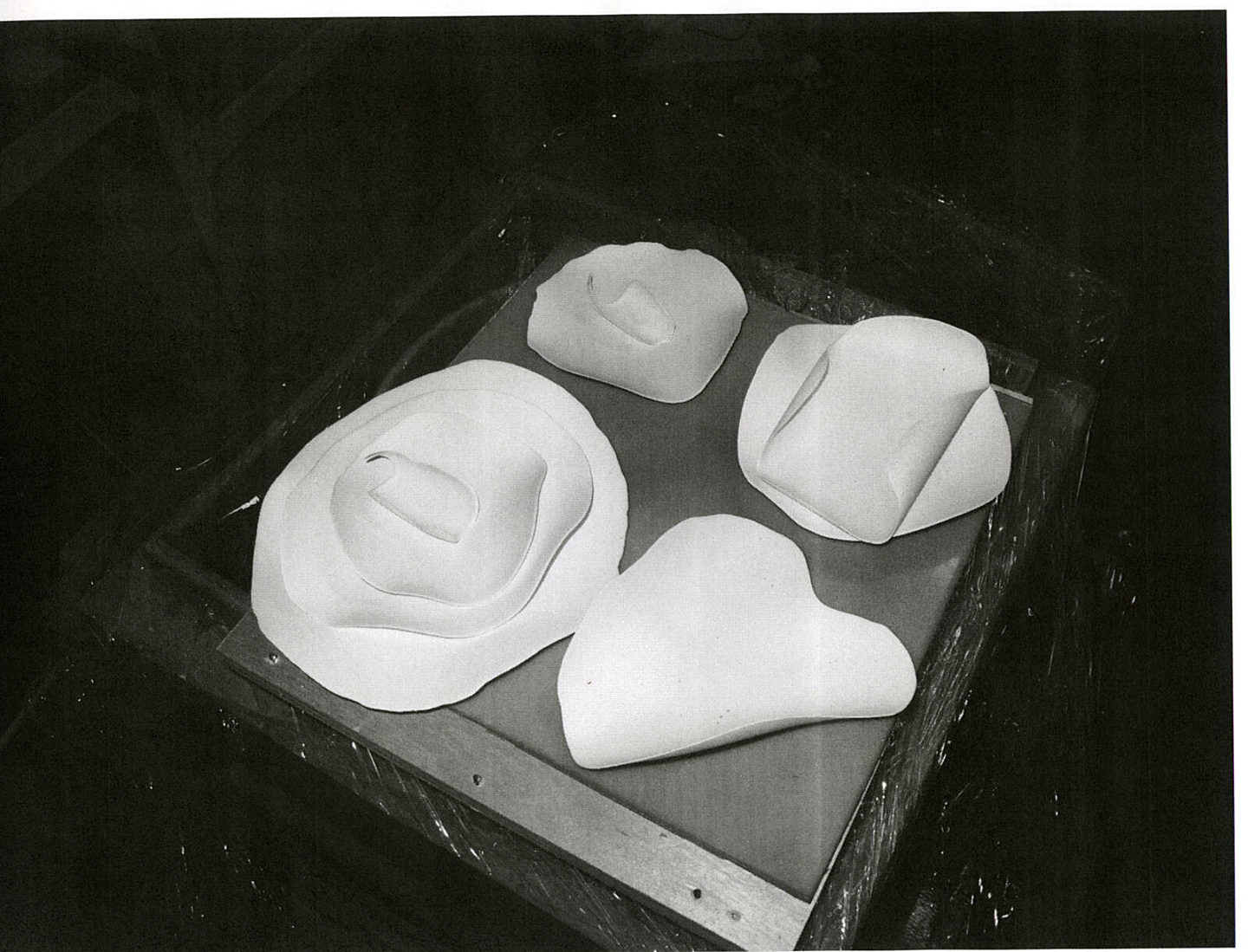 19 Process
19 holds in tension the multiple guises familiar materials can take, if we let them. Liquified recycled brass is allowed to chart its own course through a sand mould. The resulting overspill produces a unique "halo" around the central dish shape. Once the brass cools, the metalworker polishes the interior to a mirror finish, while leaving the outside halo untouched.
The stark contrast between the two presentations of a single metal draws attention design conventions. It also allows the material to "speak" for itself. The uneven, pockmarked halo of oxidized brass—usually considered a byproduct in the casting process—both exposes the material's inherent qualities and points to the technical skill required to work with metals.
19 emerges from Bocci's ongoing explorations of metalwork off-casts and represents our first fully non-utilitarian offering.
Conceived in 2008. Launched in 2011.