Mallett x Bocci at Ely House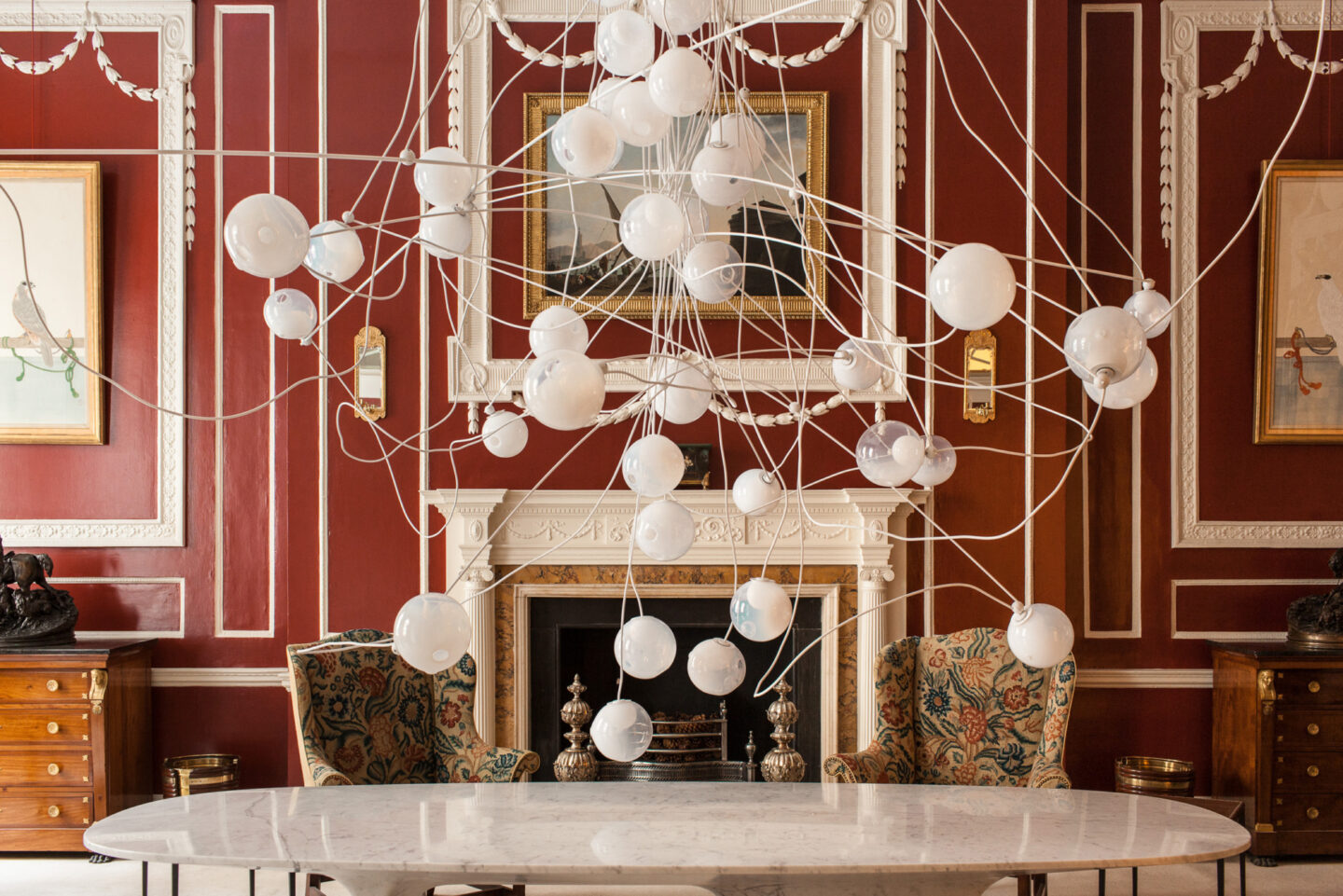 Vancouver-based design brand Bocci collaborates with Mallett, one of the oldest and most prestigious antique dealers in the world, to curate several installations for the 2014 London Design Festival and beyond. Mallett's Dover Street location, the elegant Ely House, built in 1772 and one of the rare London palaces to retain its original features, houses a dreamlike, bespoke 57 chandelier by Bocci. The main attraction will be a chandelier three stories long in the dramatic, main stairwell. Each globular glass pendant will have a special mirrored coating, reflecting its surroundings and the historical pieces in the space. A tangle of black coaxial cable trails after the light sources that constantly shift, from an imposing presence in a room to discrete strands articulating the divergent vectors of individual pendants.
In addition, clusters of Bocci's celebrated brass 19 series pieces are set throughout Ely House. In texture, material and spirit the Bocci pieces seem to speak the same aesthetic language as many of Mallet's remarkable antiques, establishing a kind of kinship. There is a blurring of our intuitive sense of time: these contemporary pieces appear in the context of the Mallett space and somehow look even older than the surrounding antiques, suggesting a kind of pre-history and genealogy of objects.