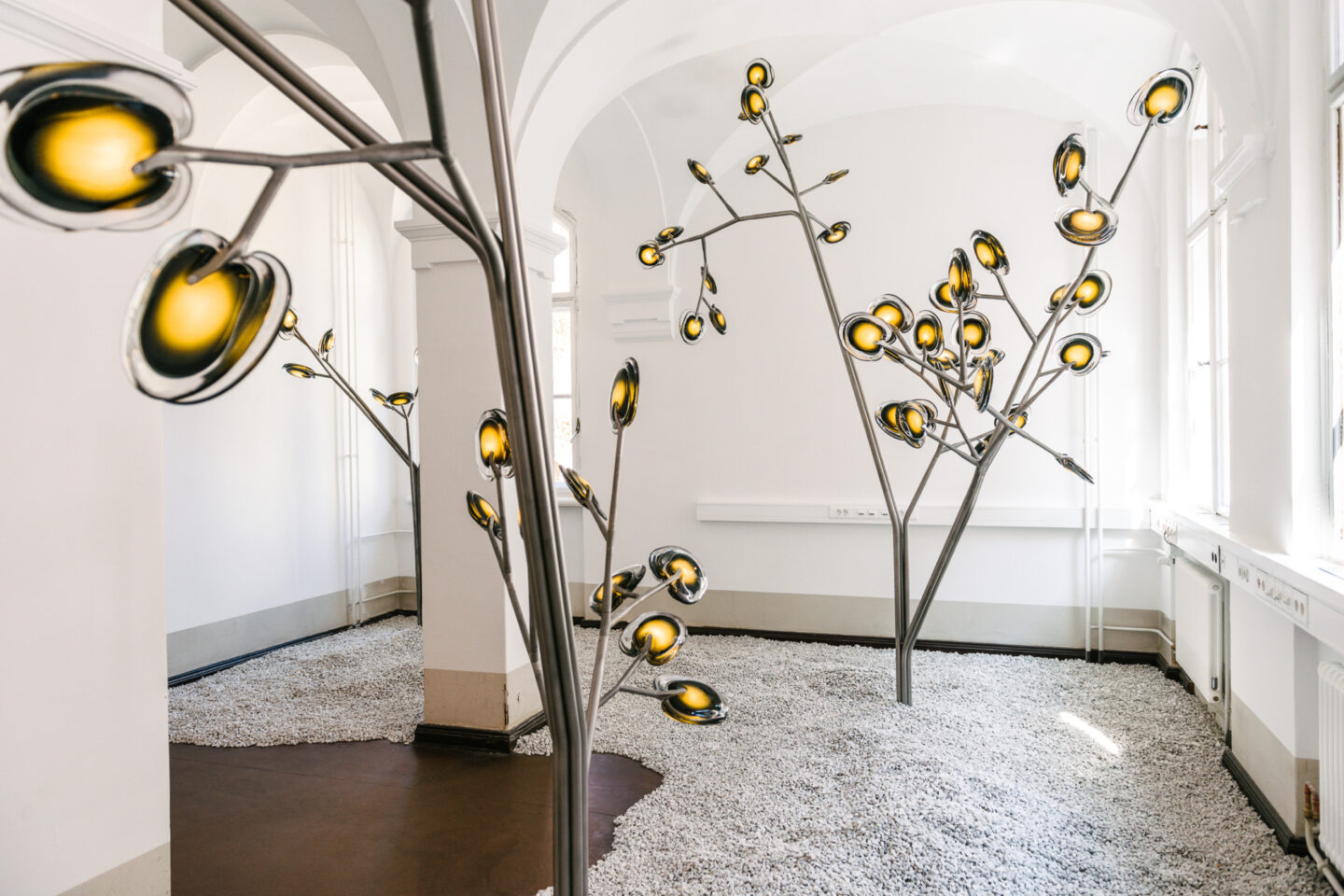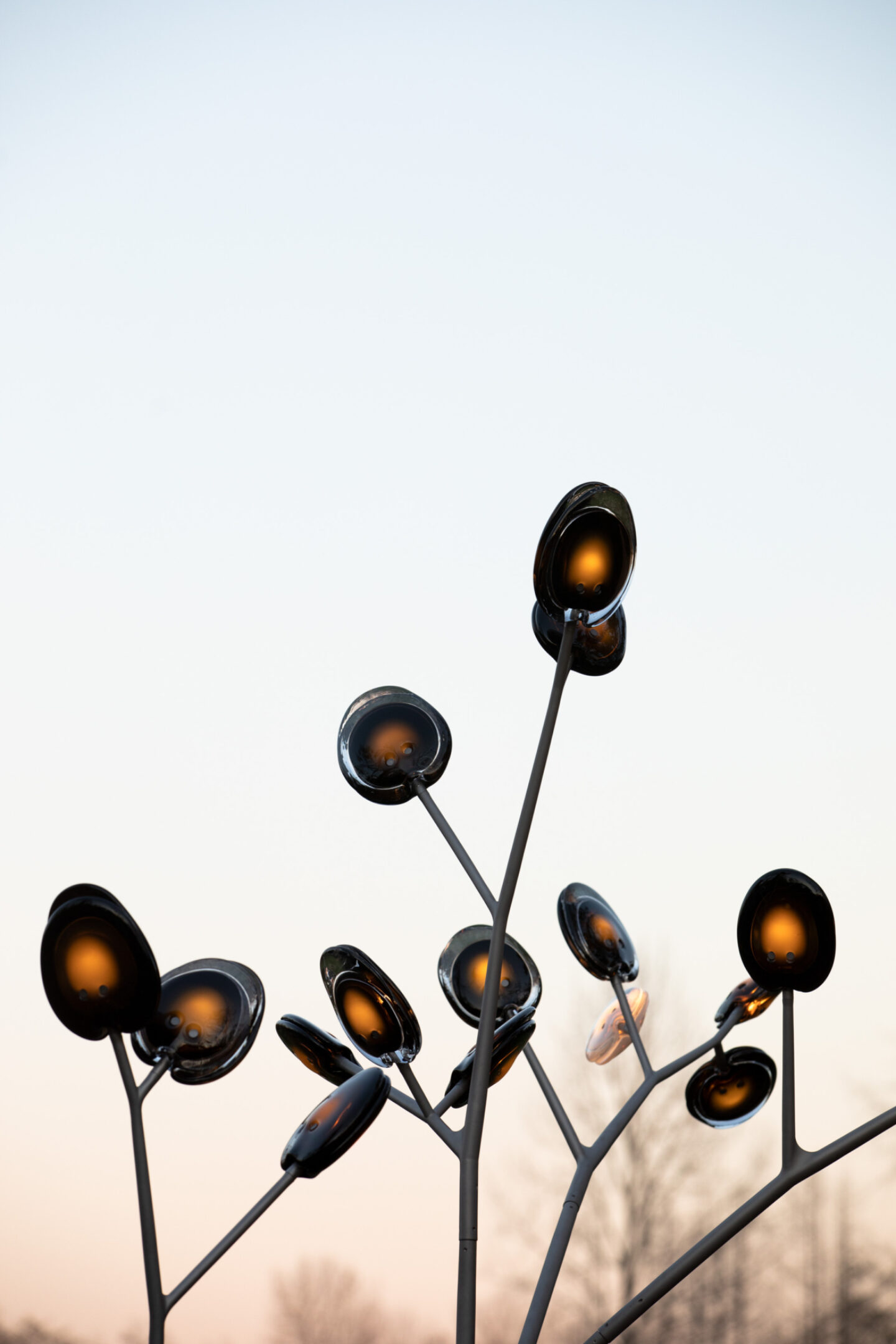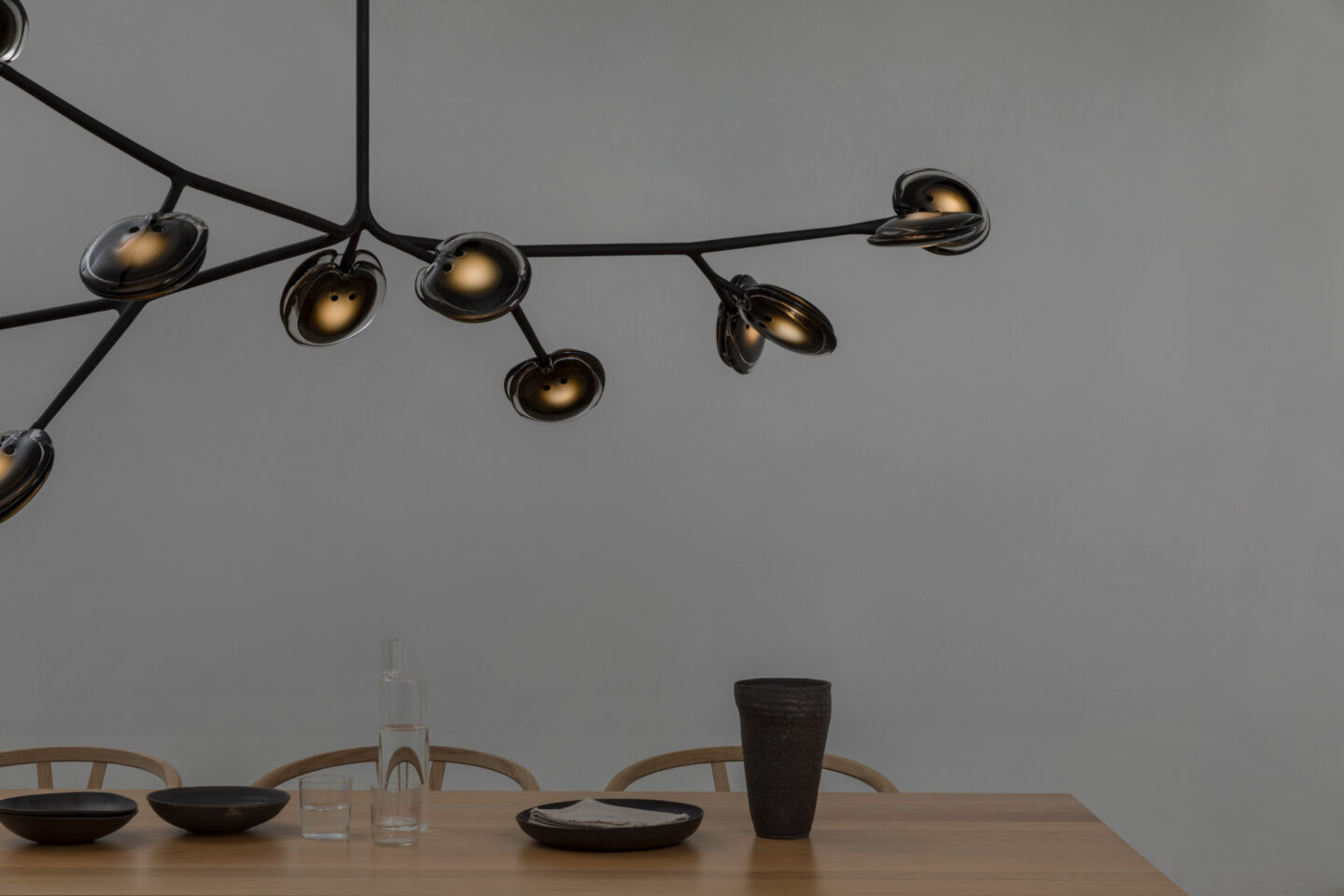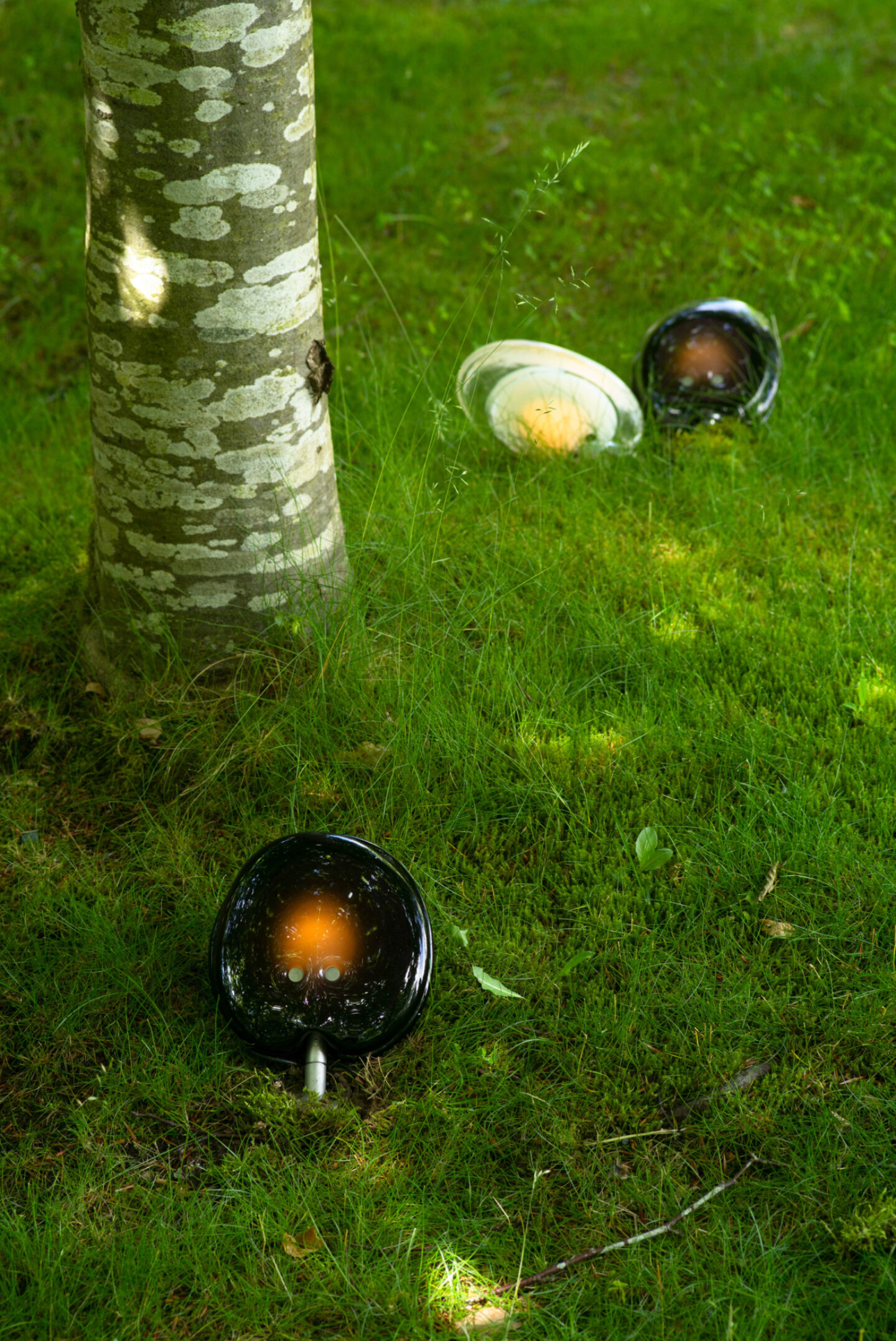 16 Series
While using a traditional technique, it took years to hone 16's final form. Three glass puddles of varying opacity and colour are poured one atop the other—fused, but distinct.
The single-leaf ground system is designed to illuminate pathways and other outdoor areas.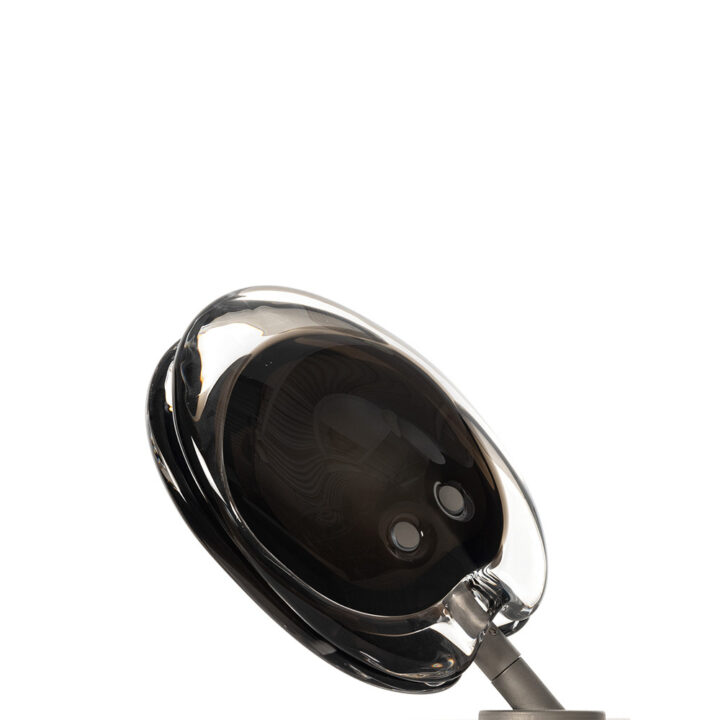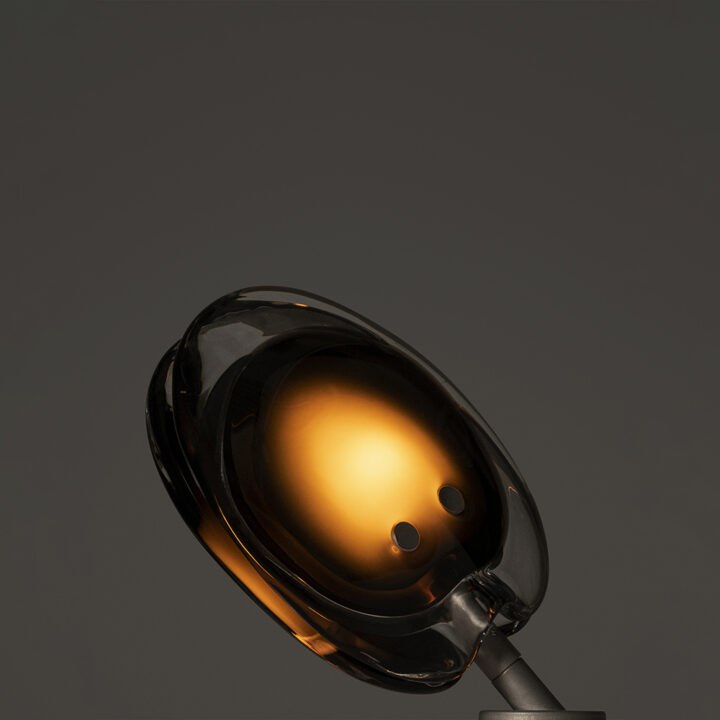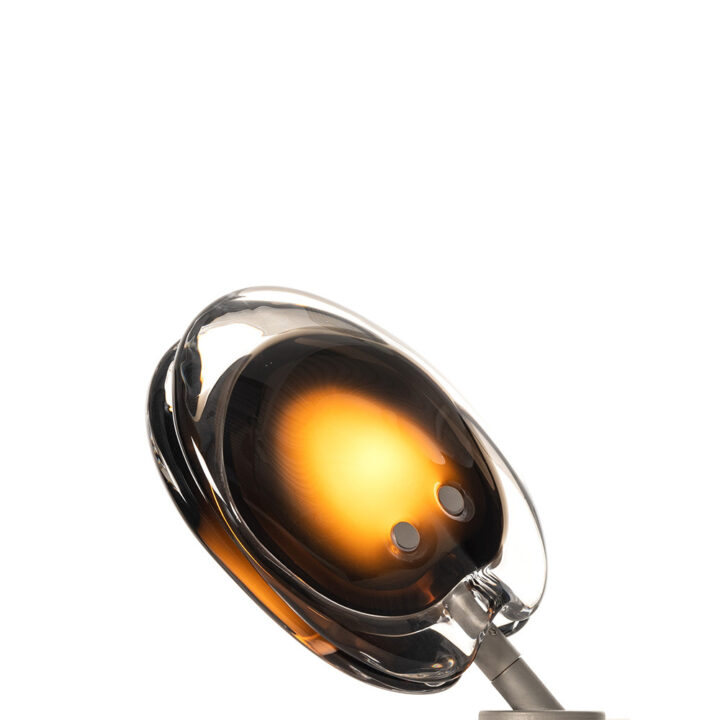 A stainless-steel armature system in a black powder-coated finish supports pre-composed branches that easily connect to a series of hubs.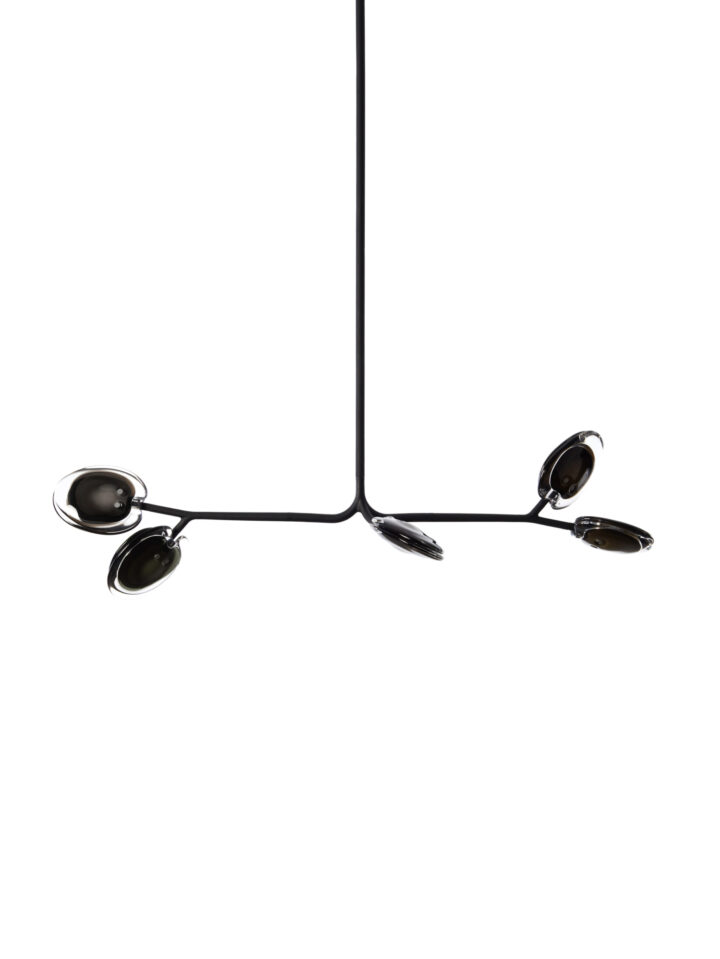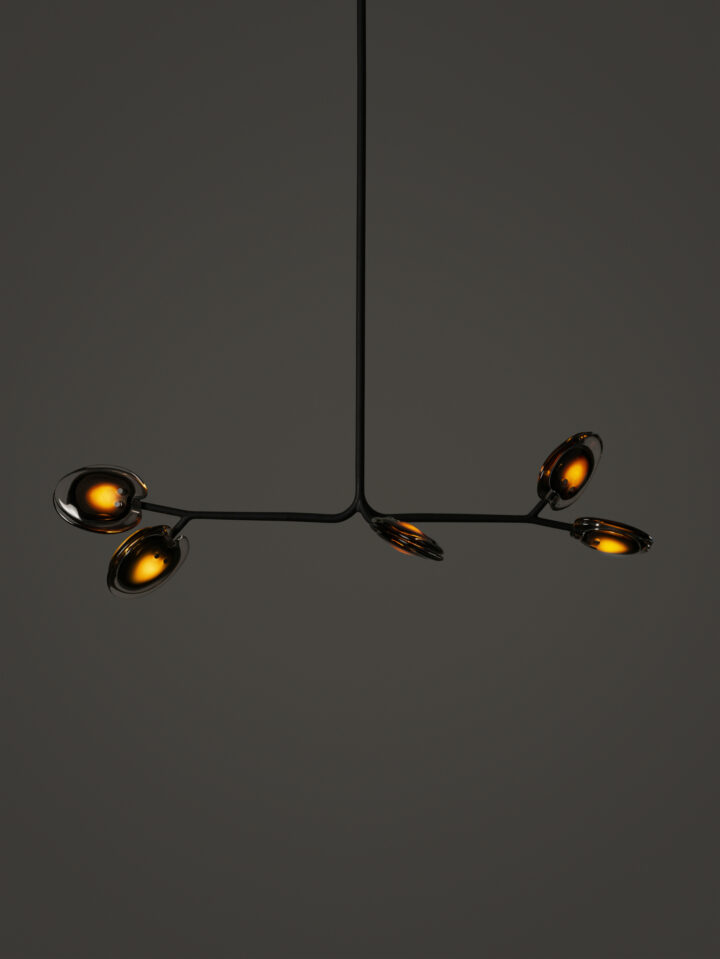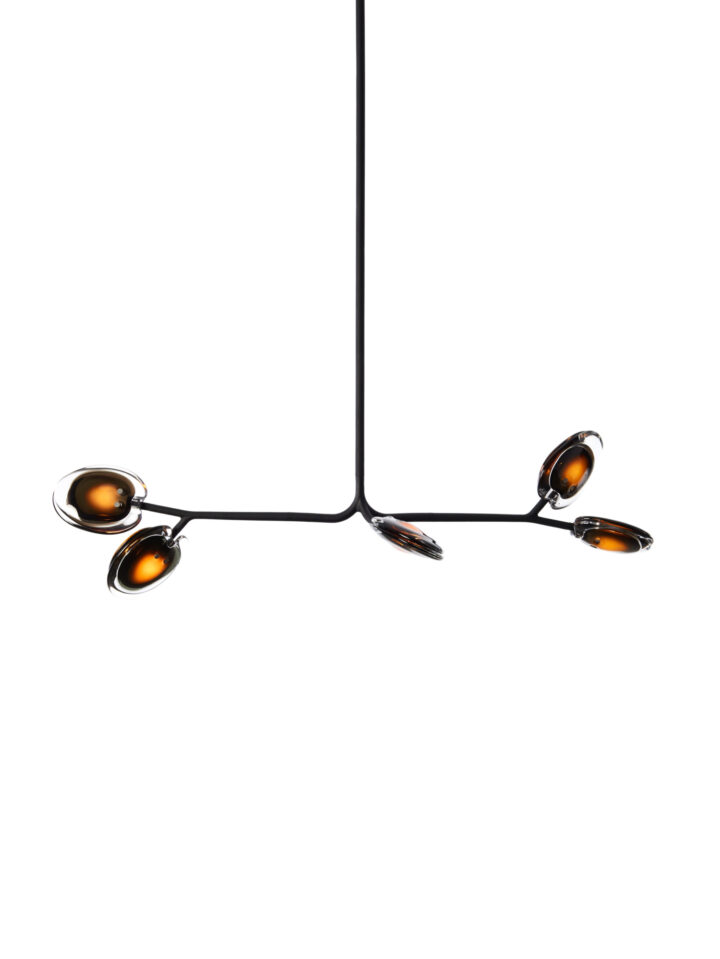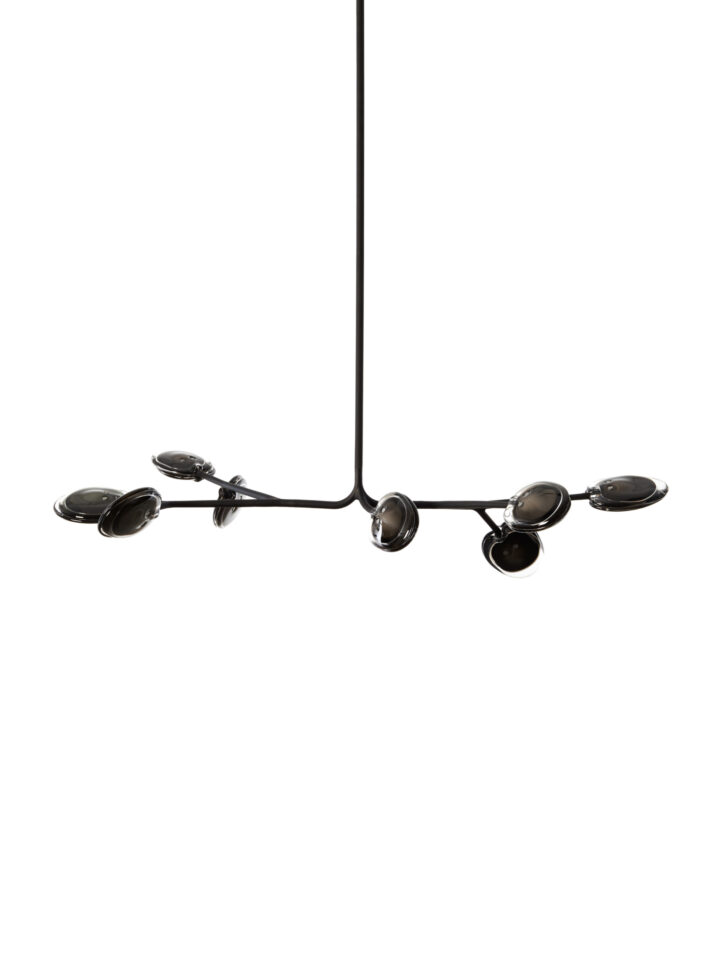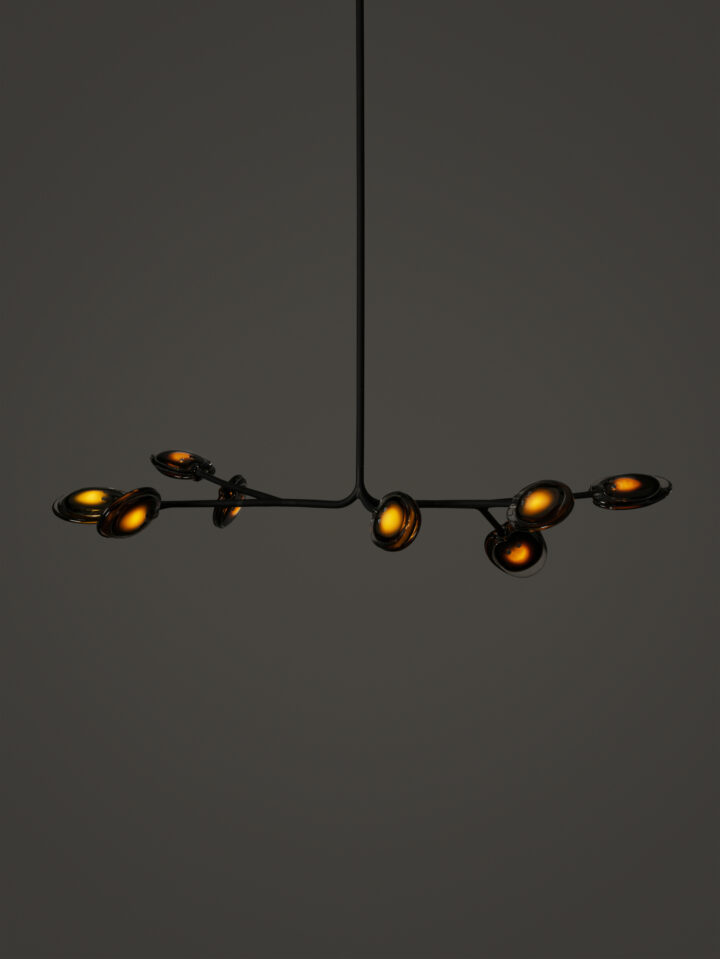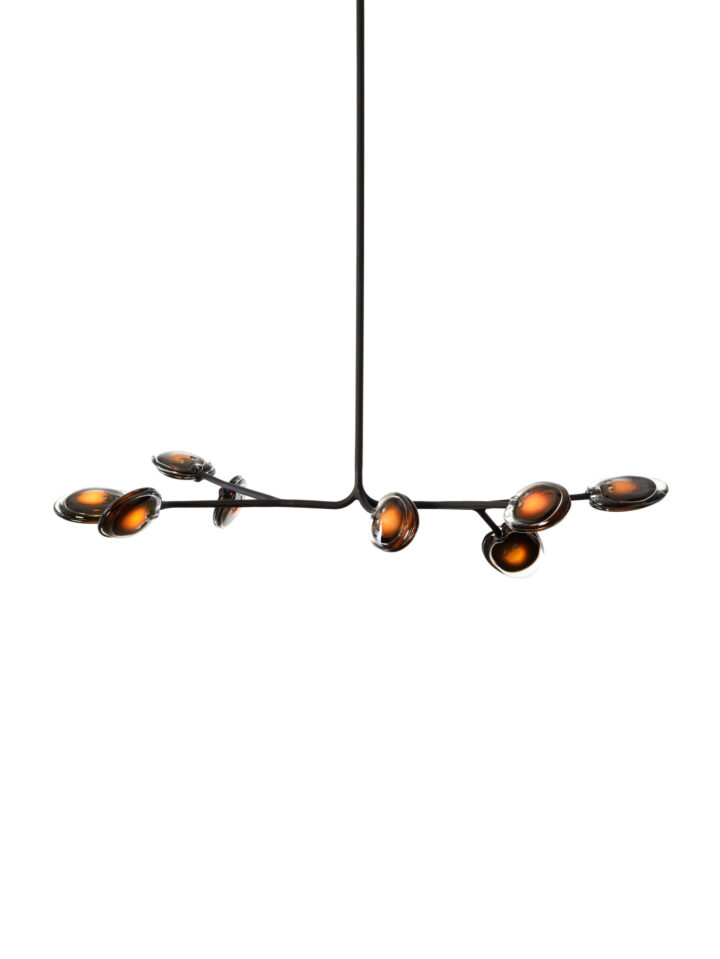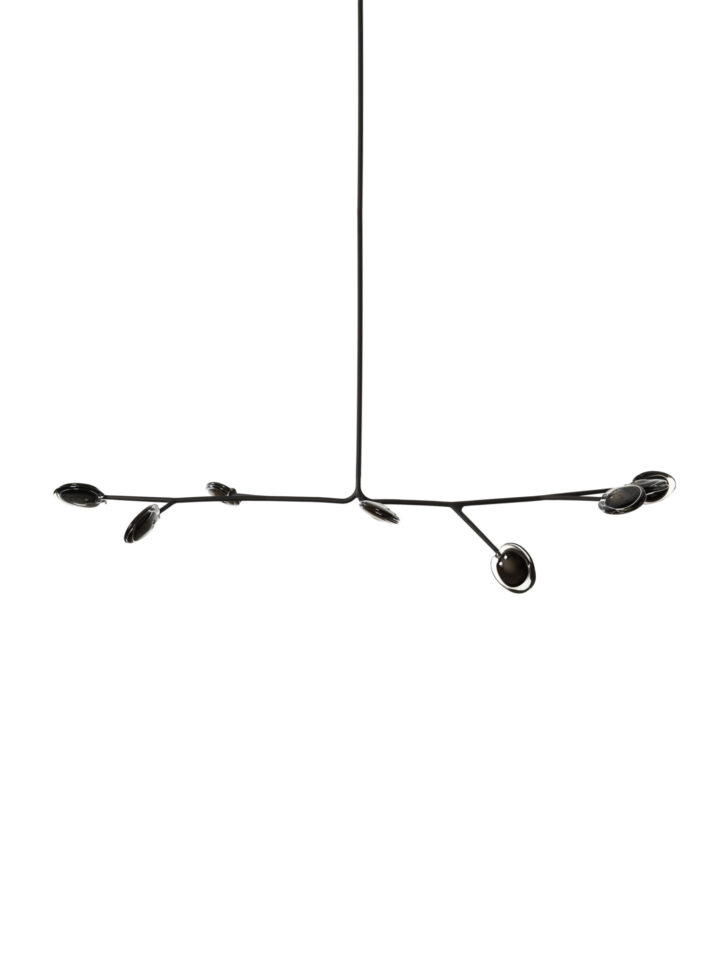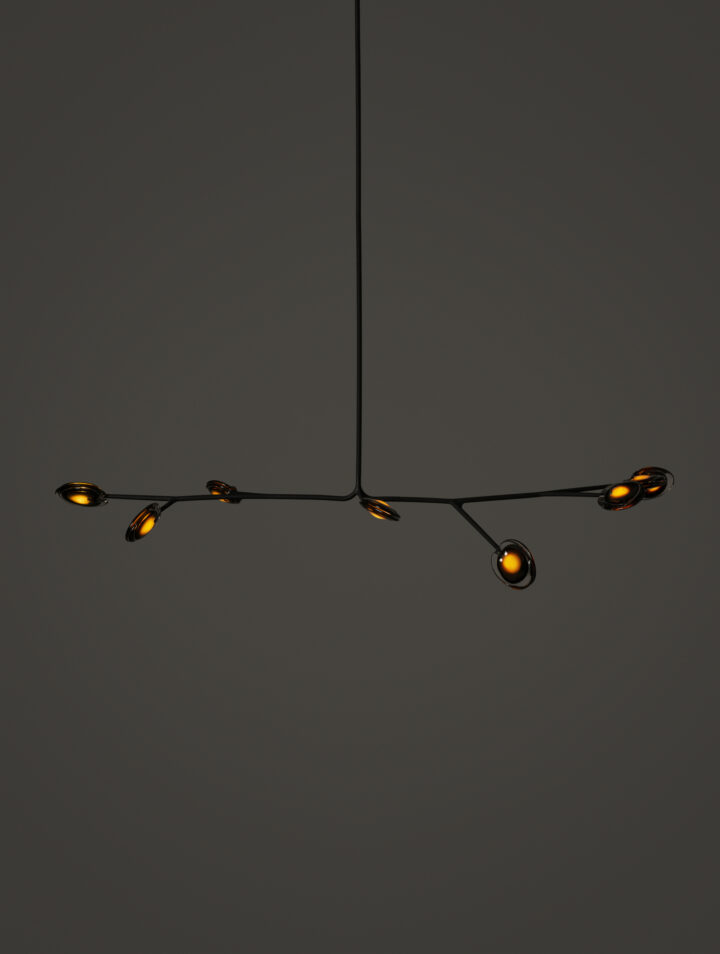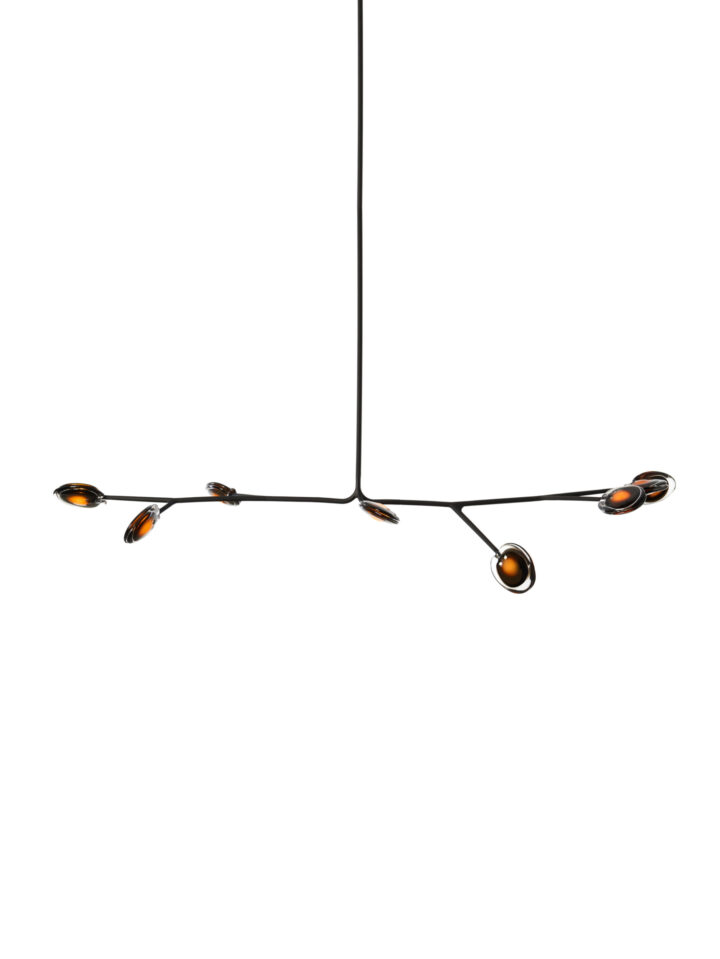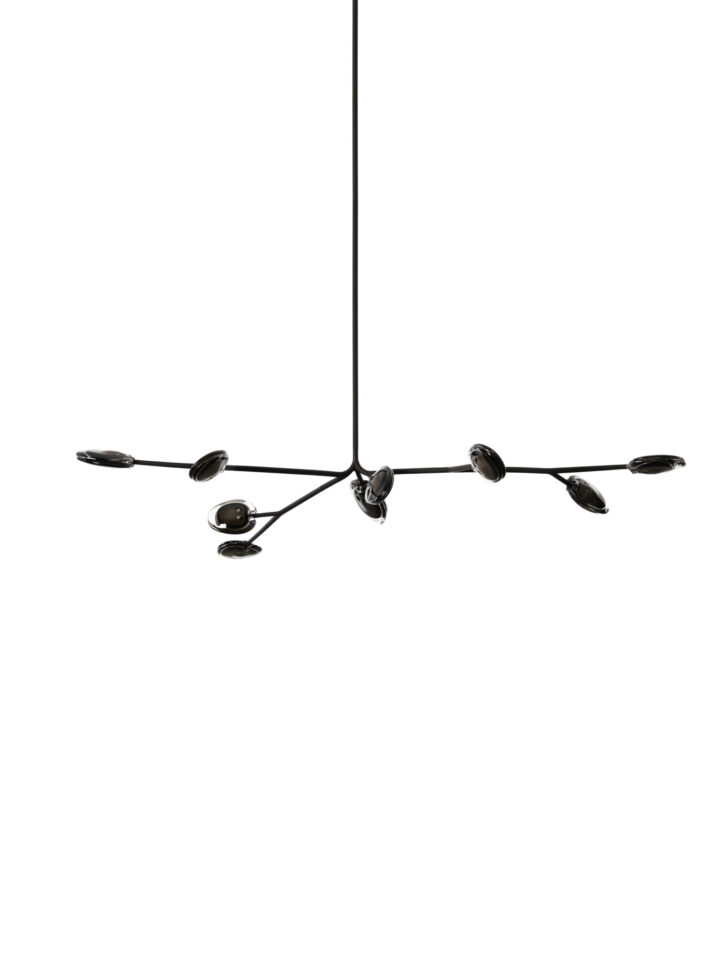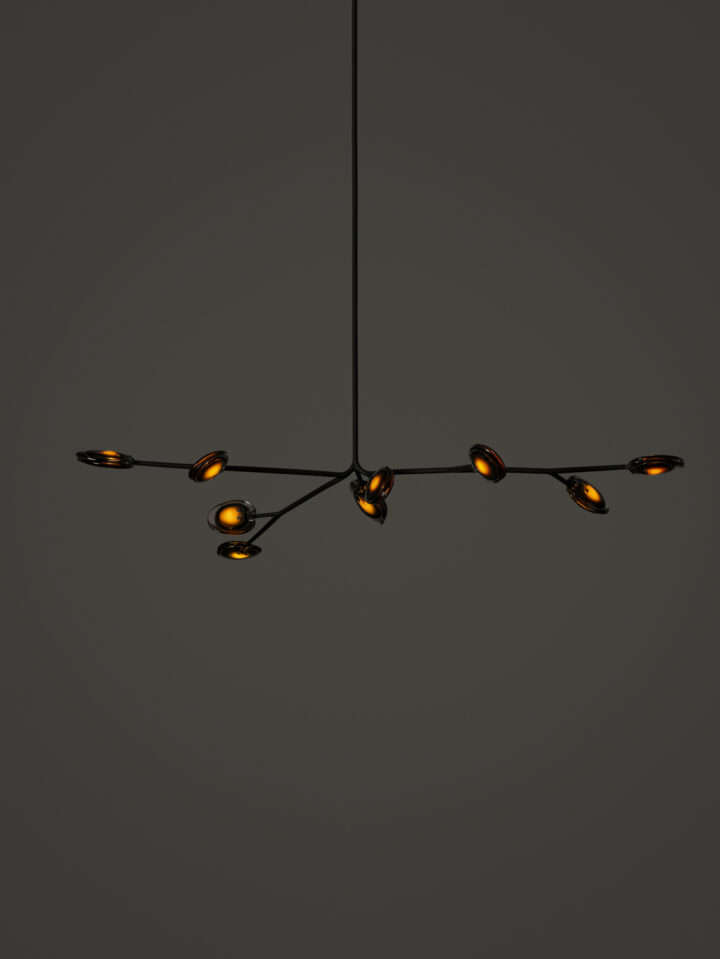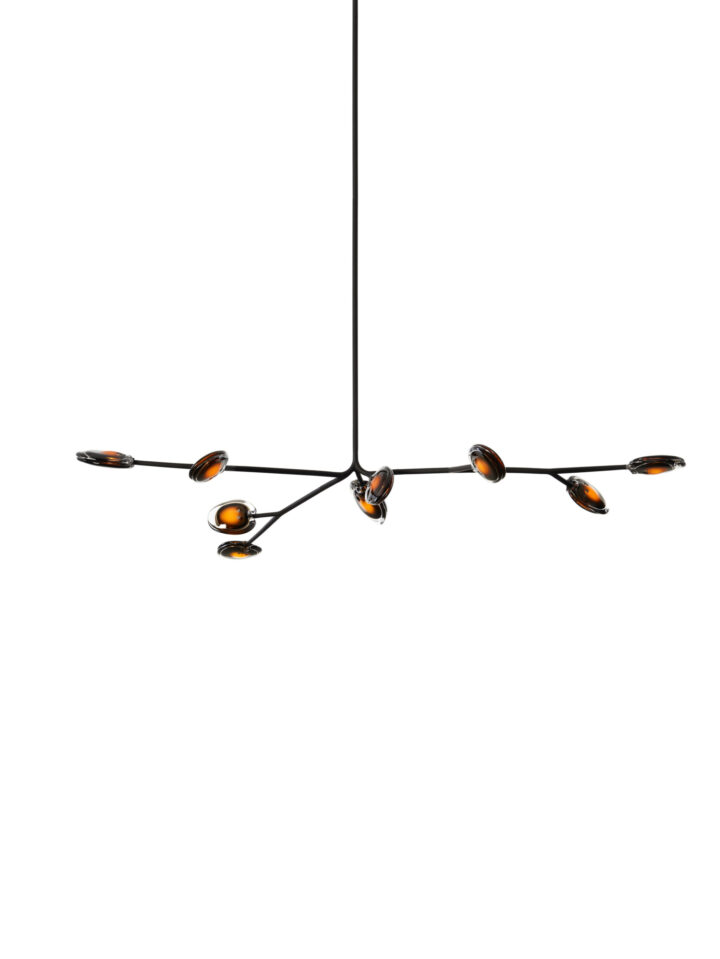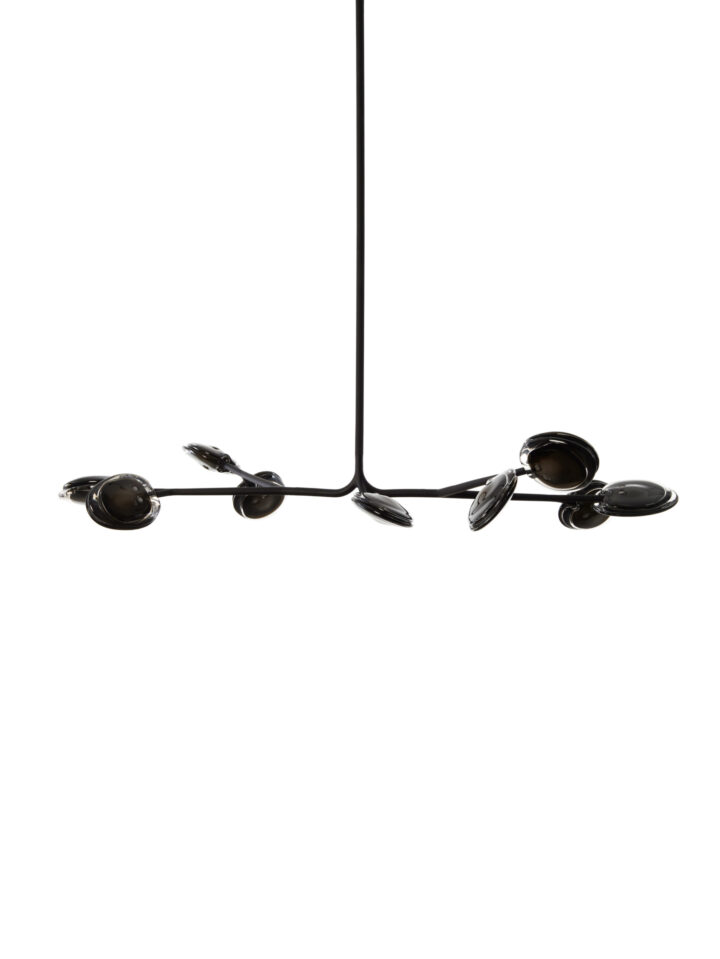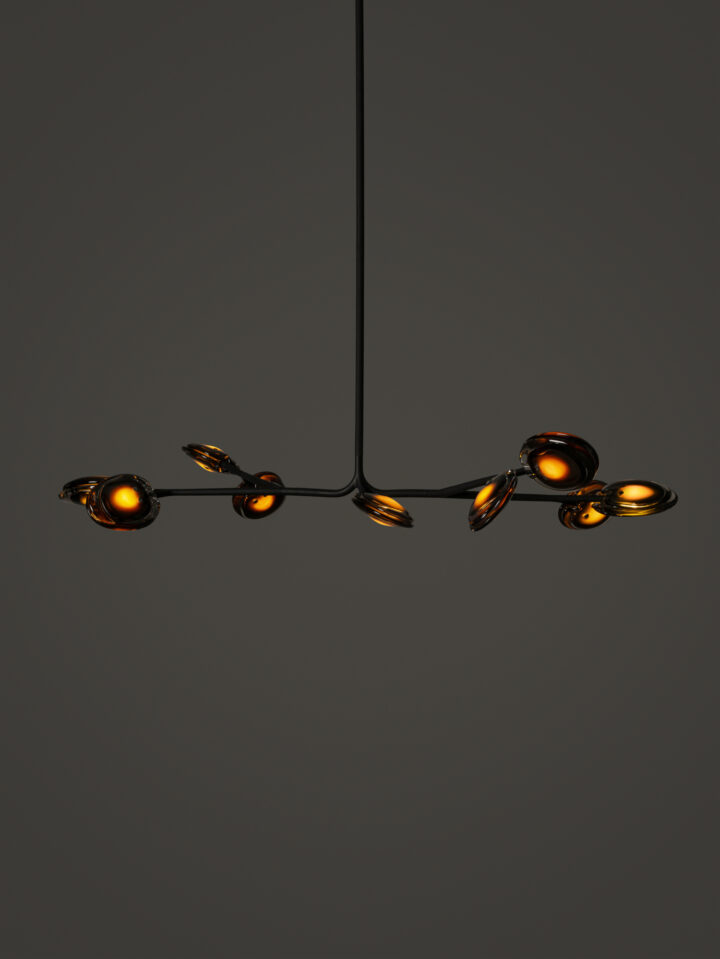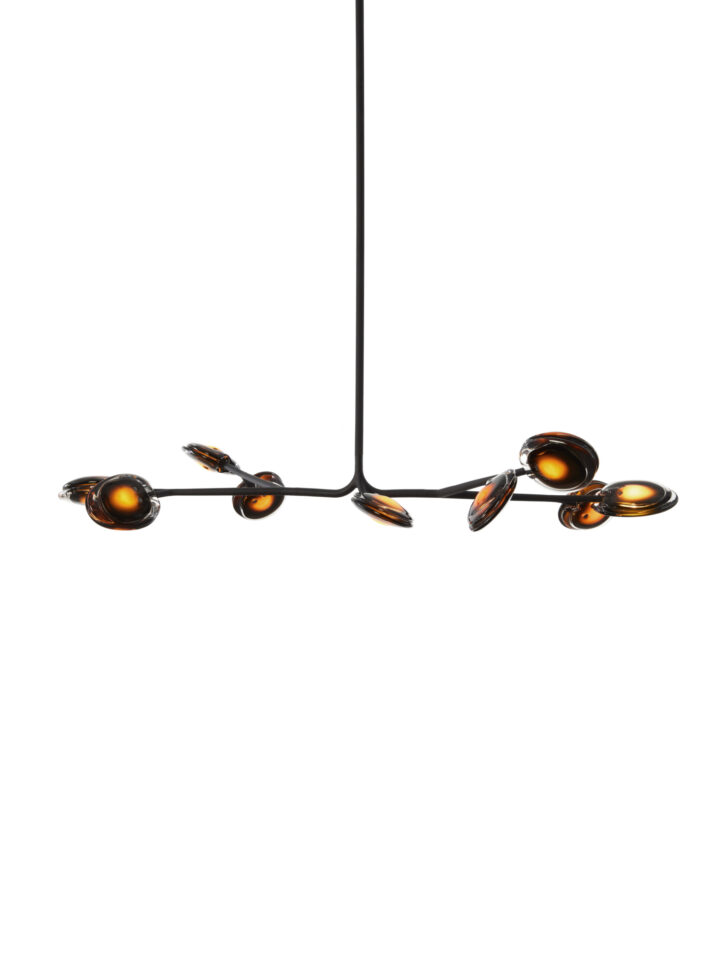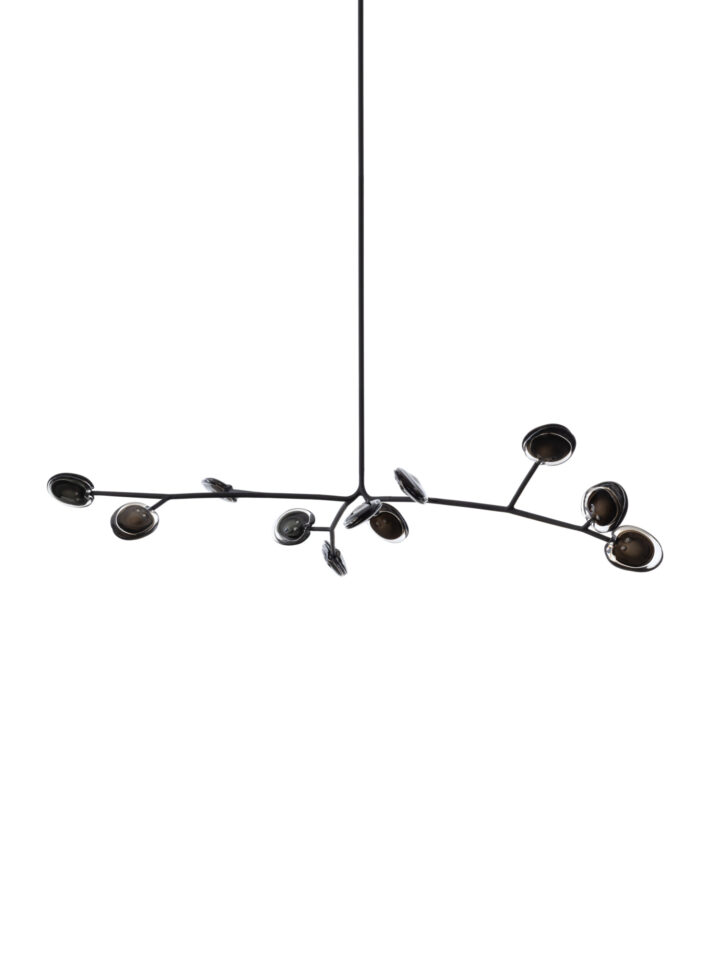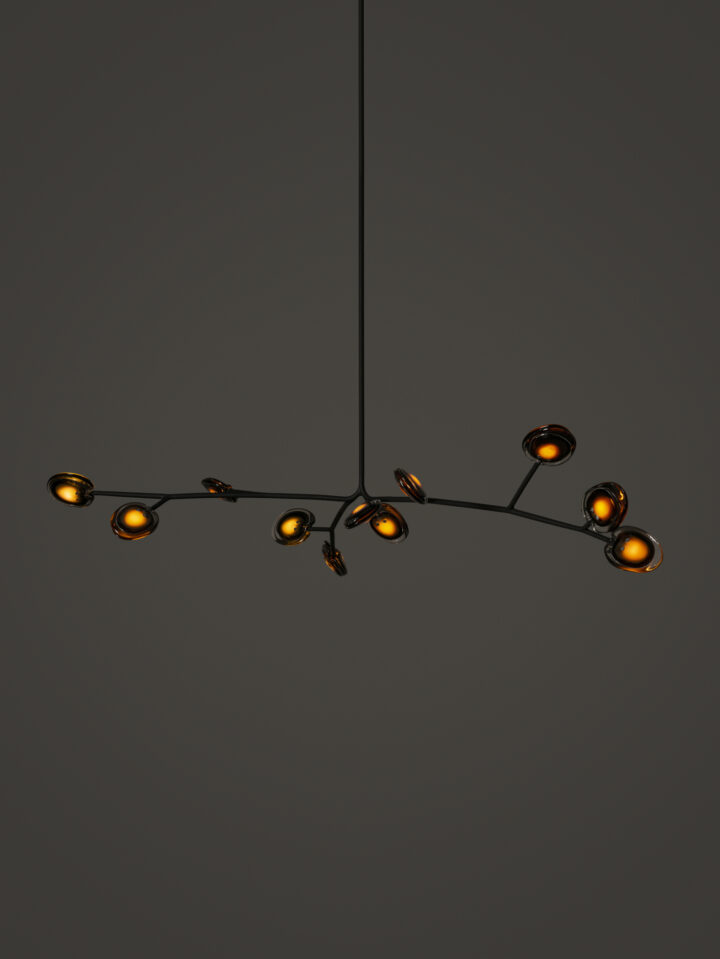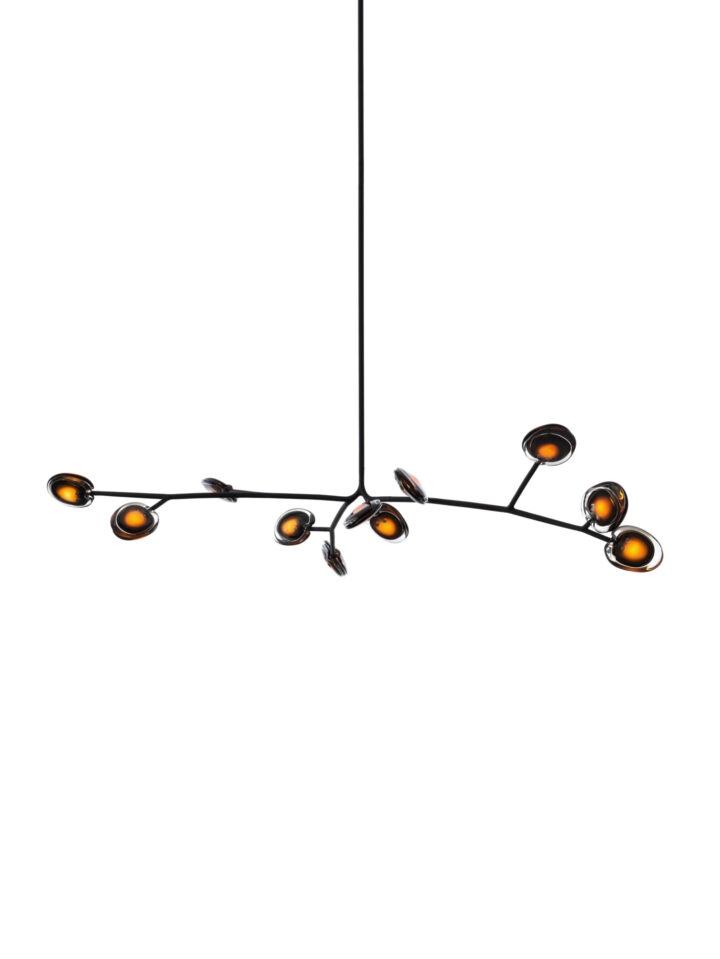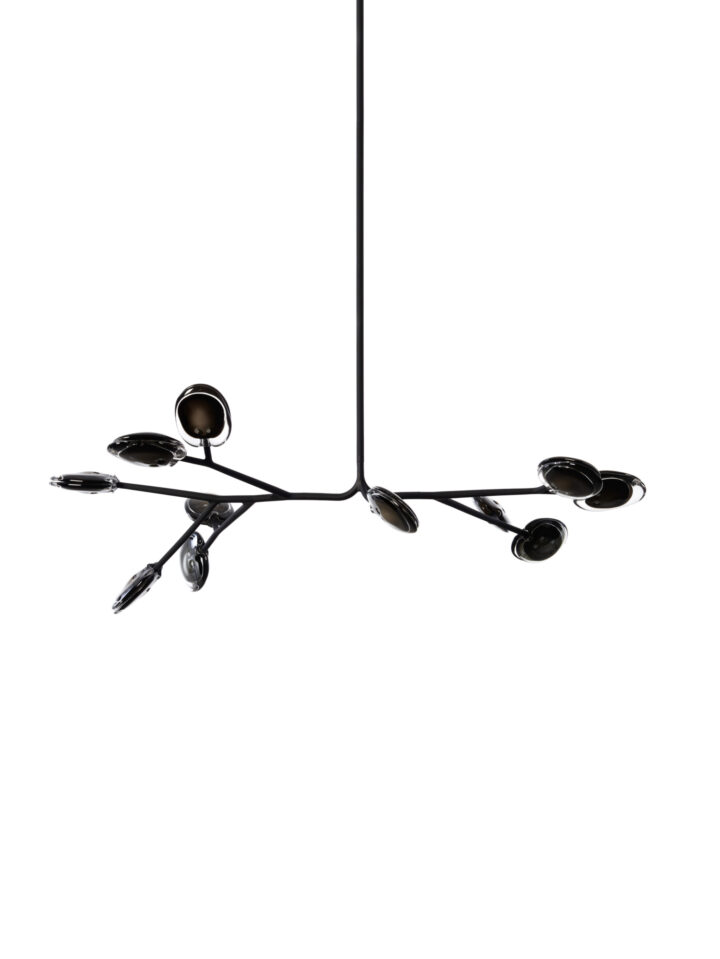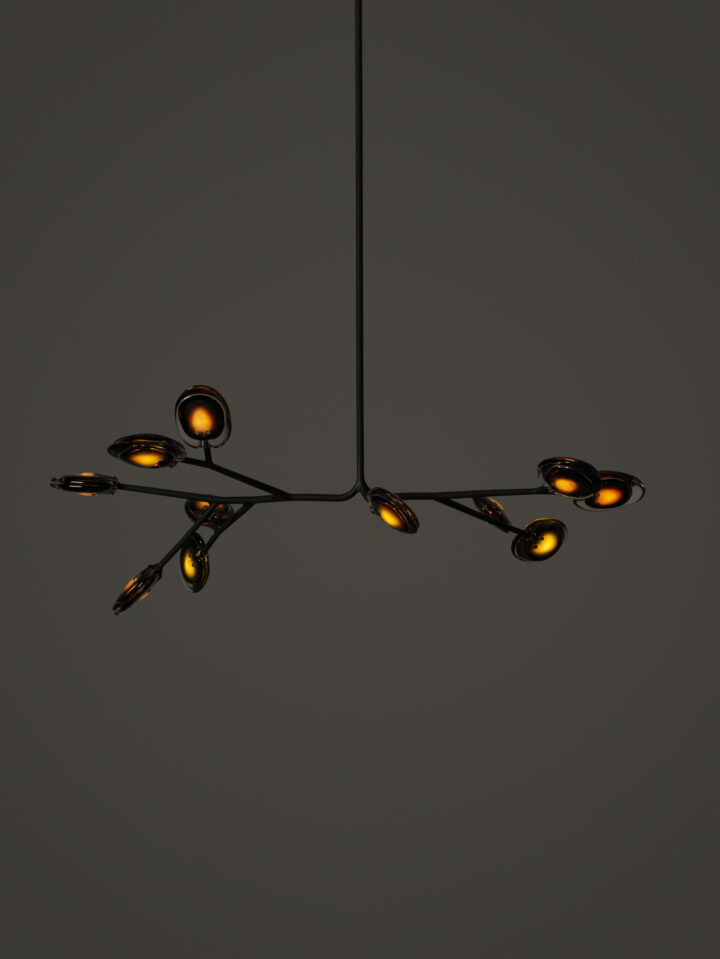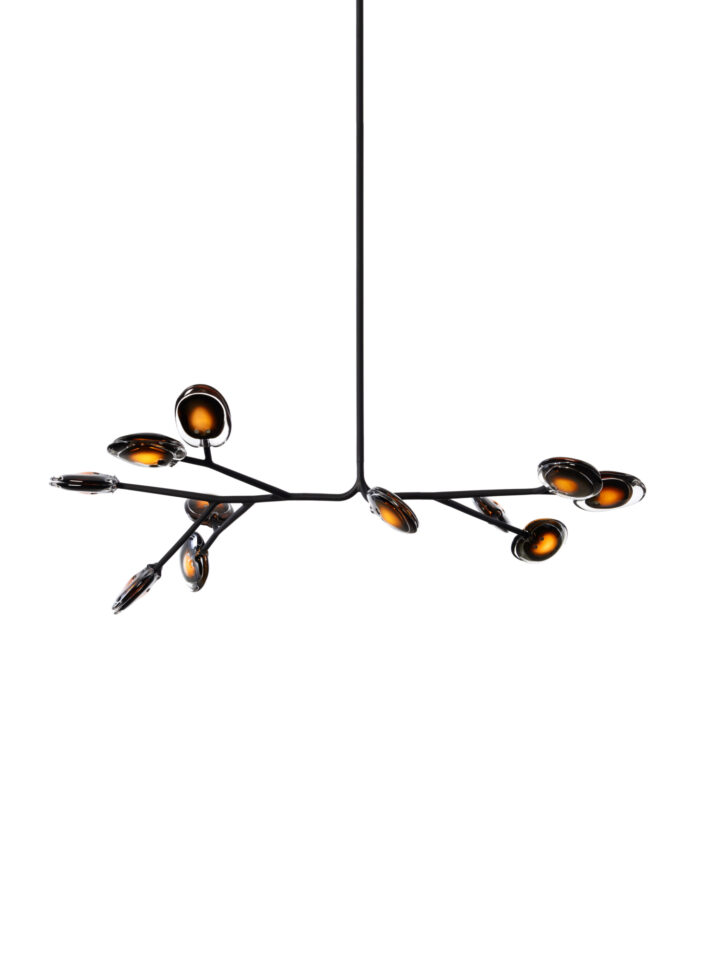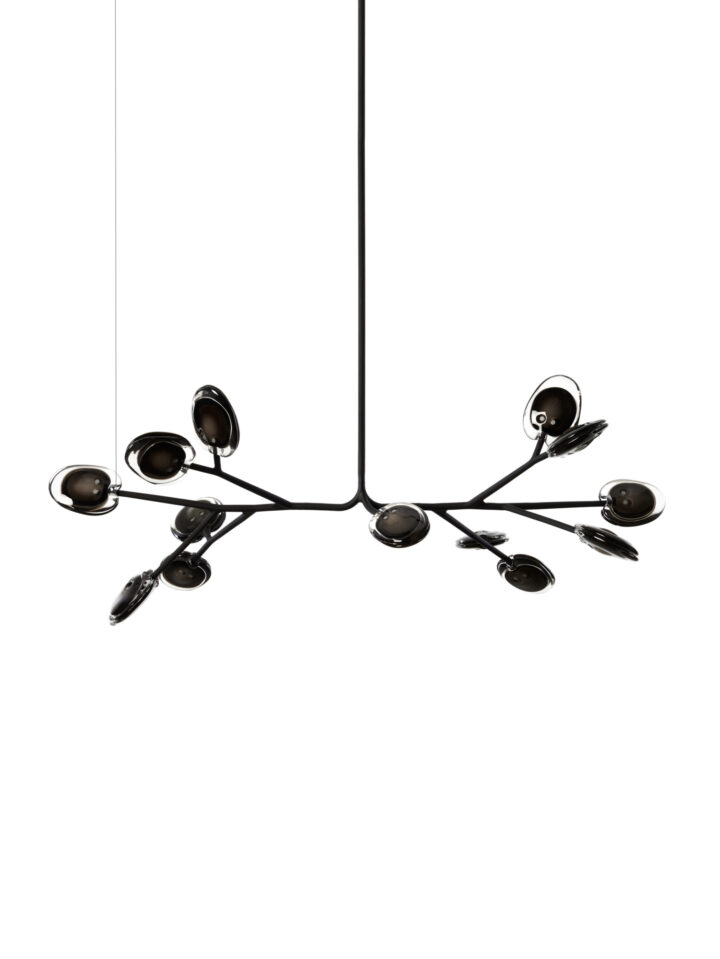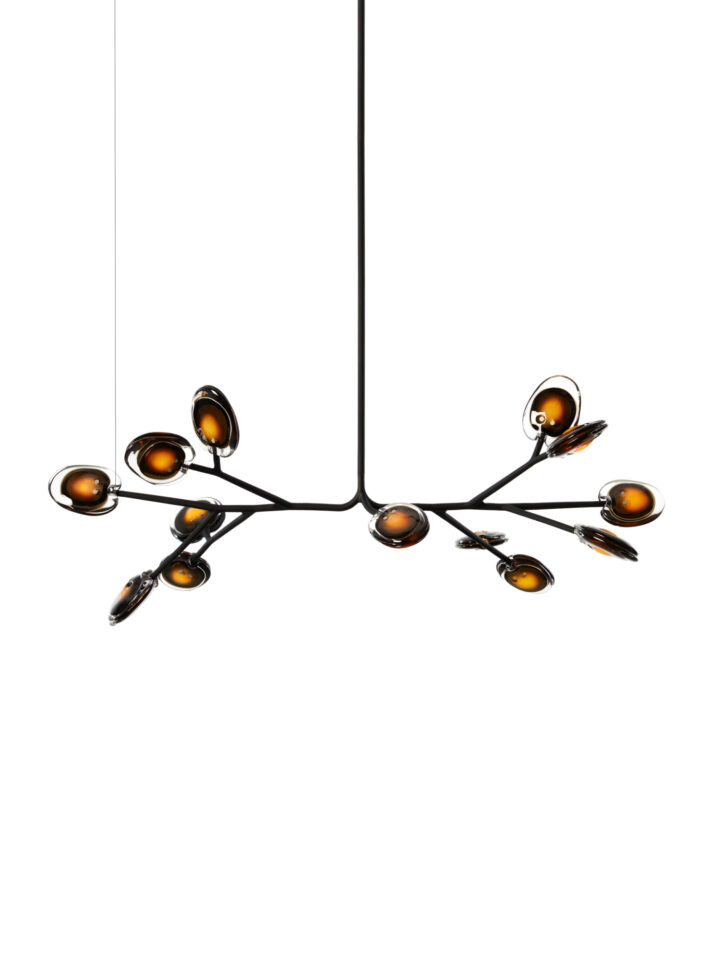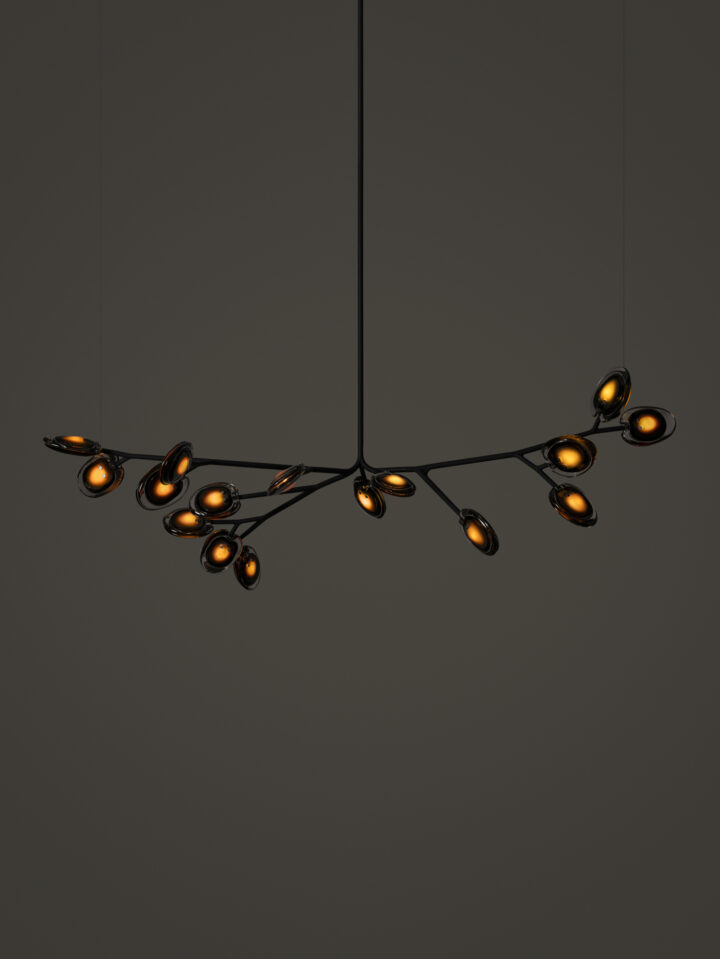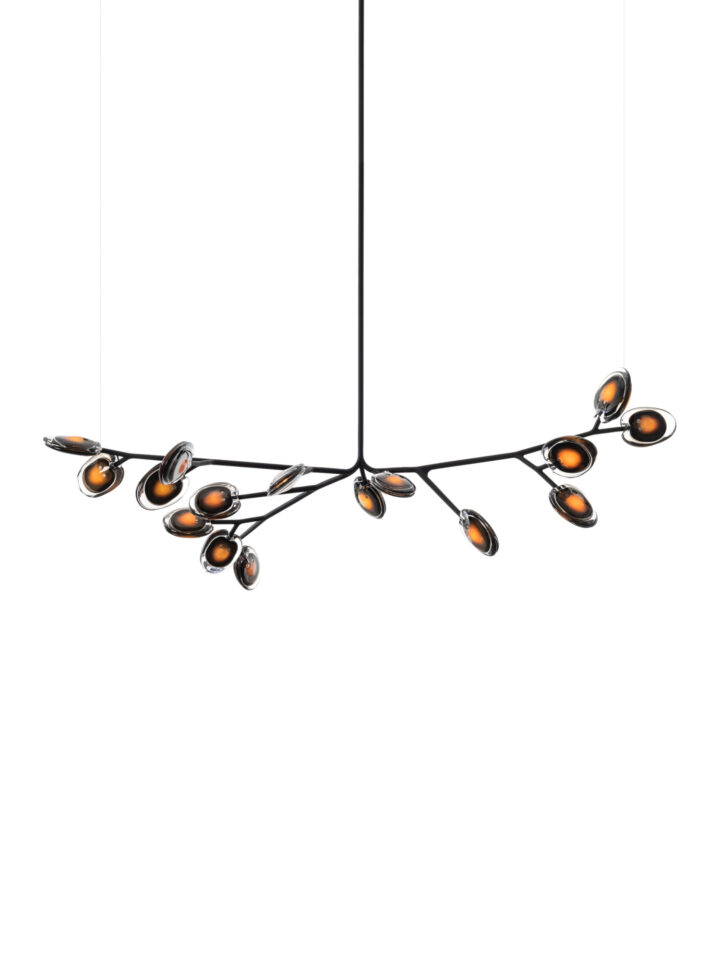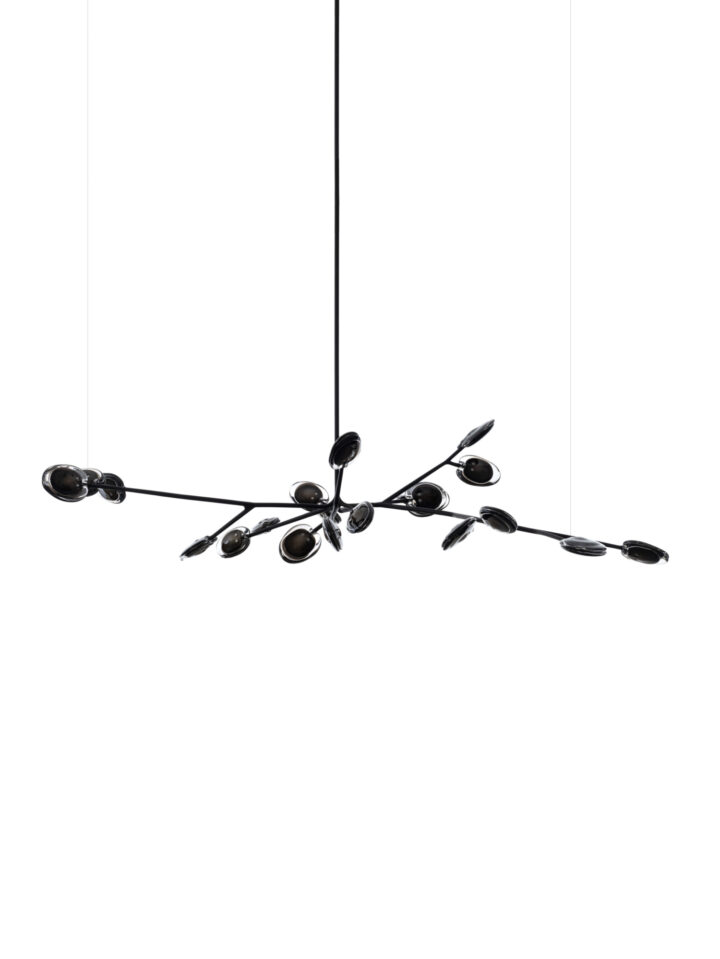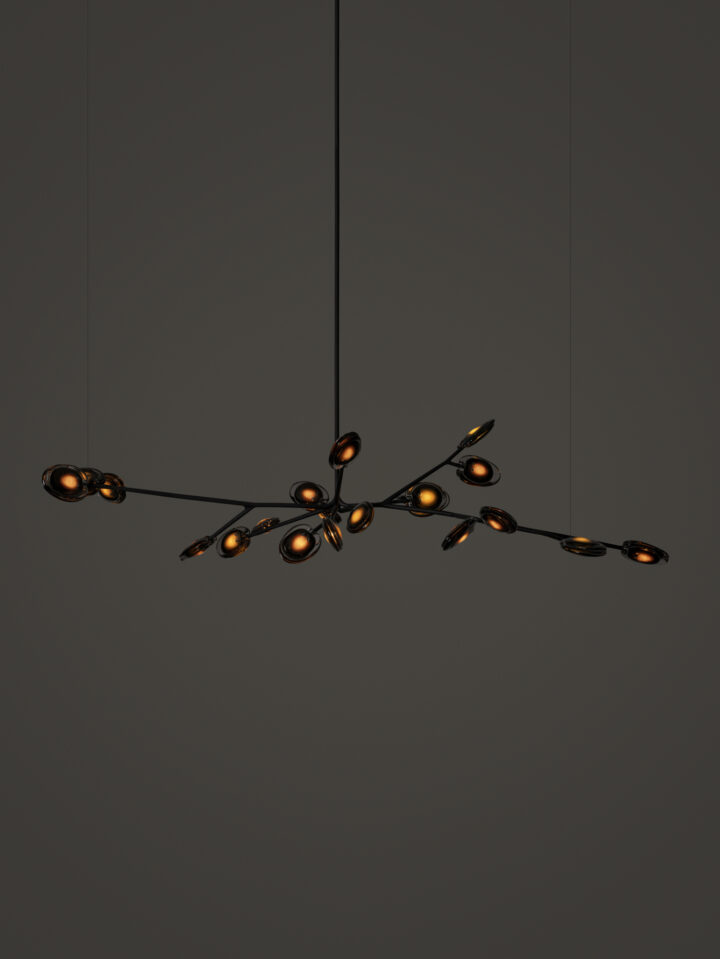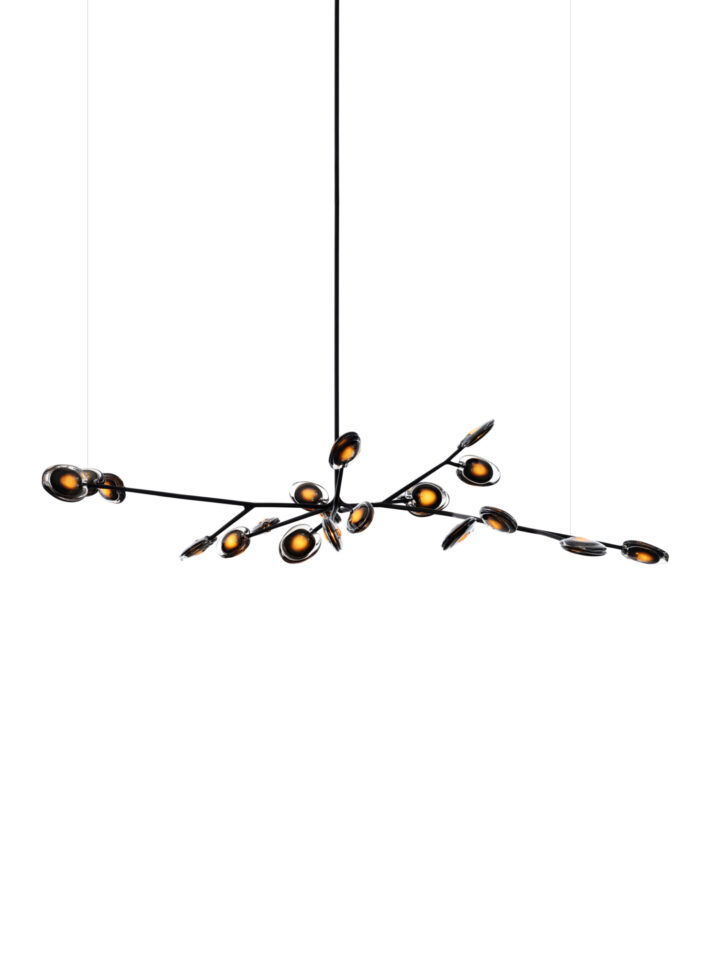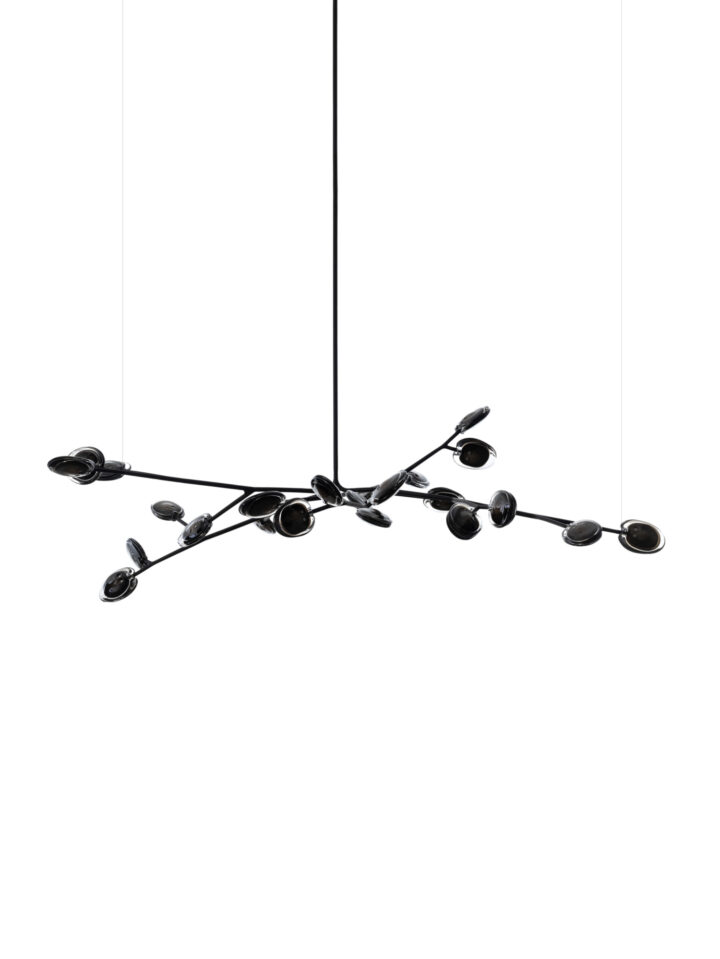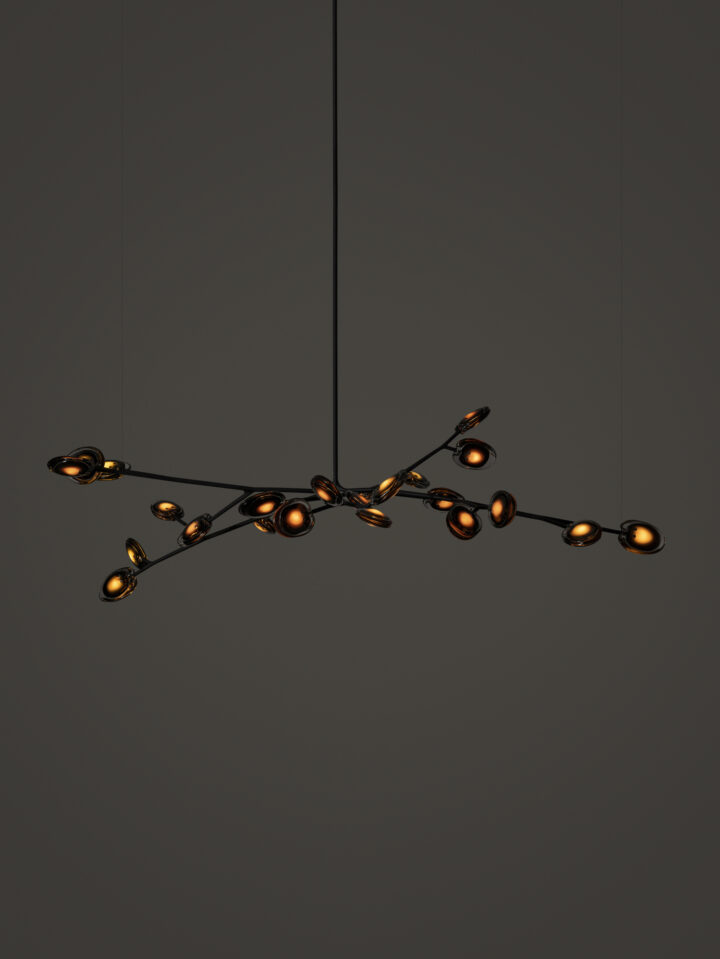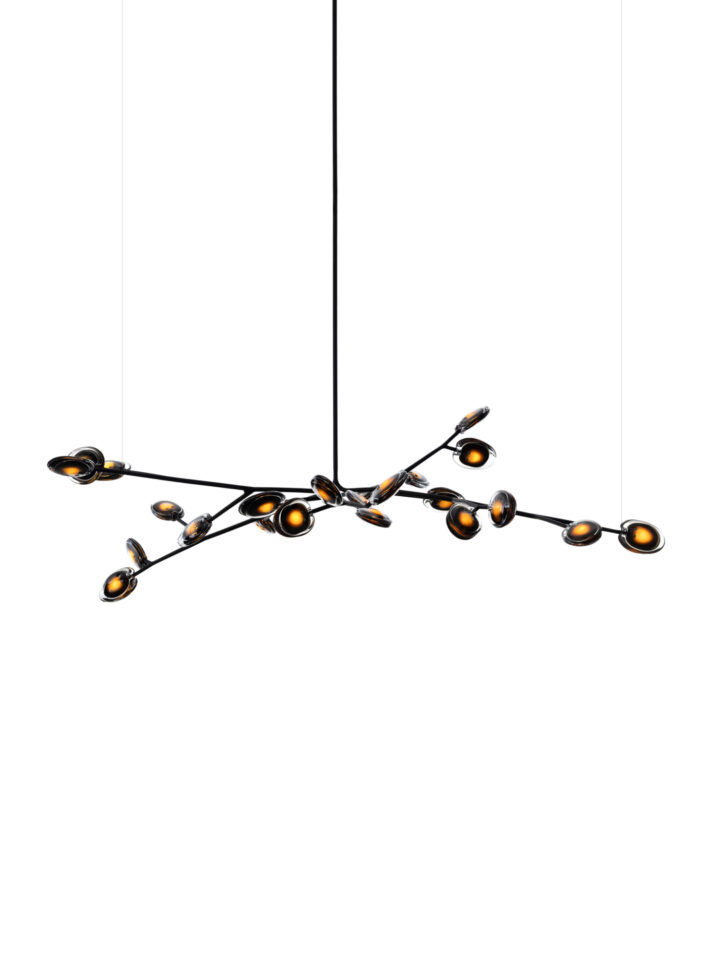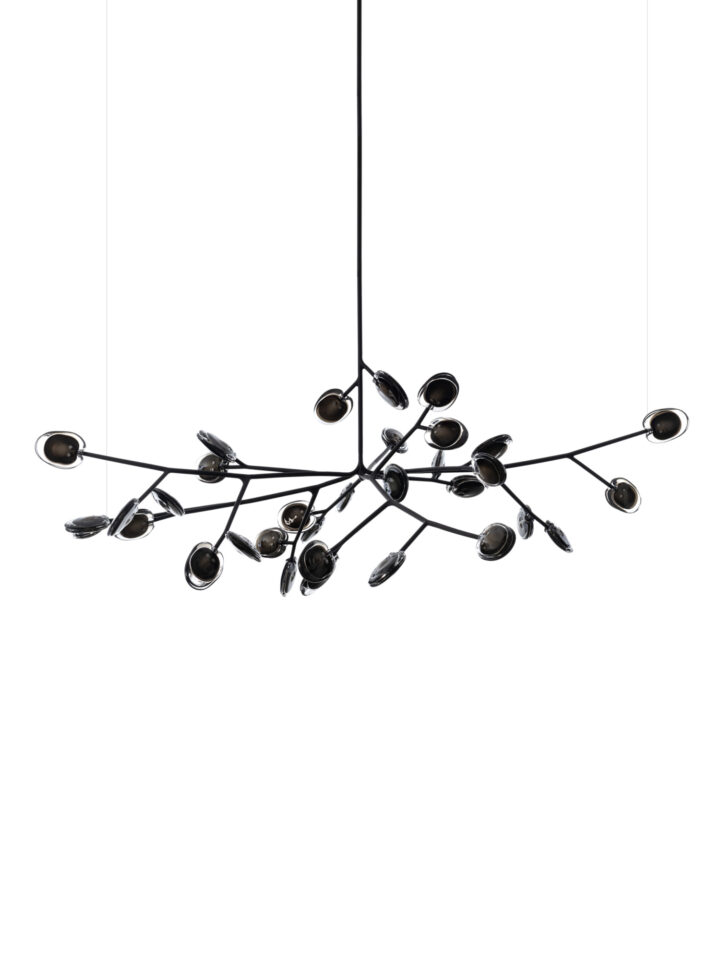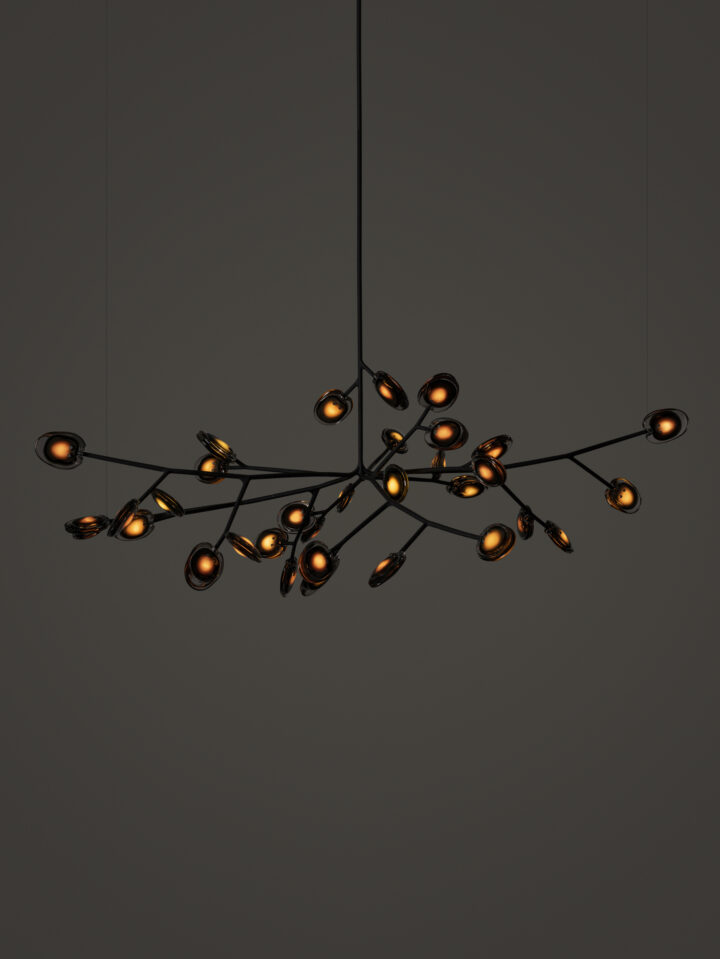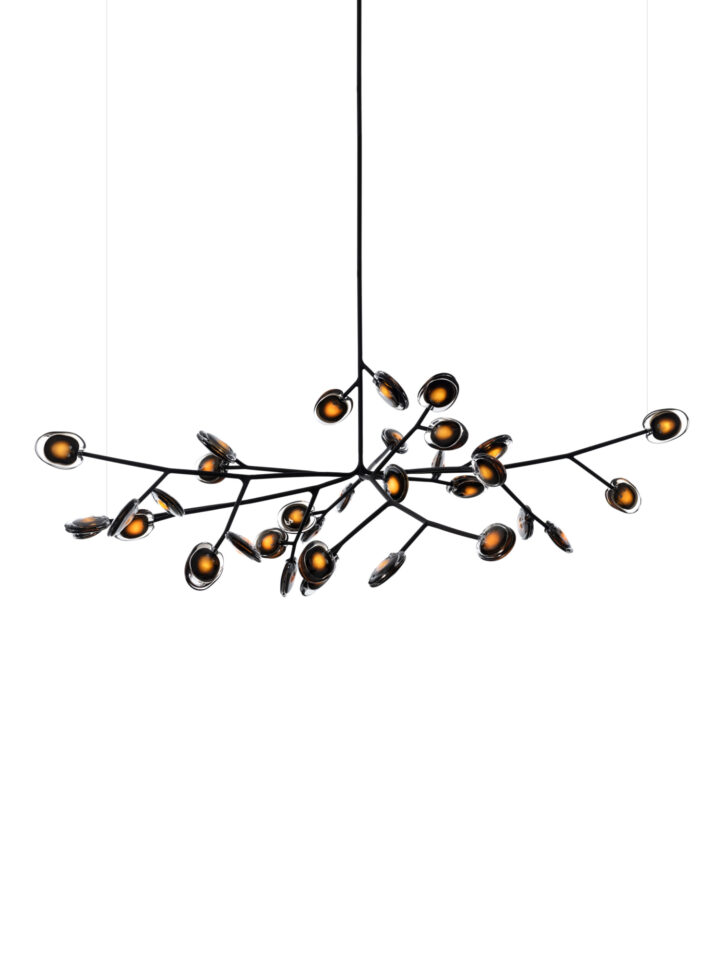 A bead-blasted steel armature system connects the glass pieces to a series of branches and stems. Each armature segment carries low-voltage electricity and diverges into two to four branches.