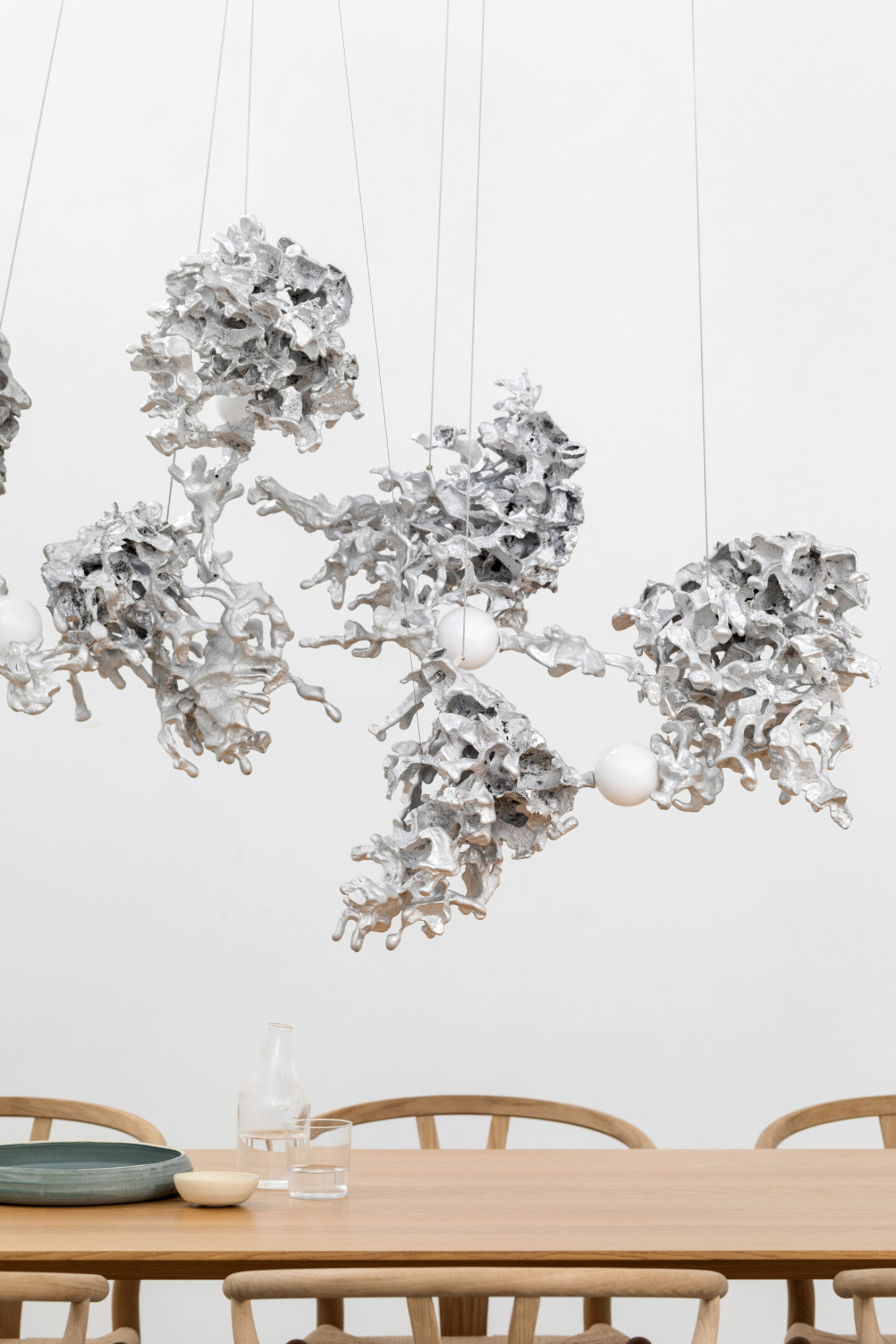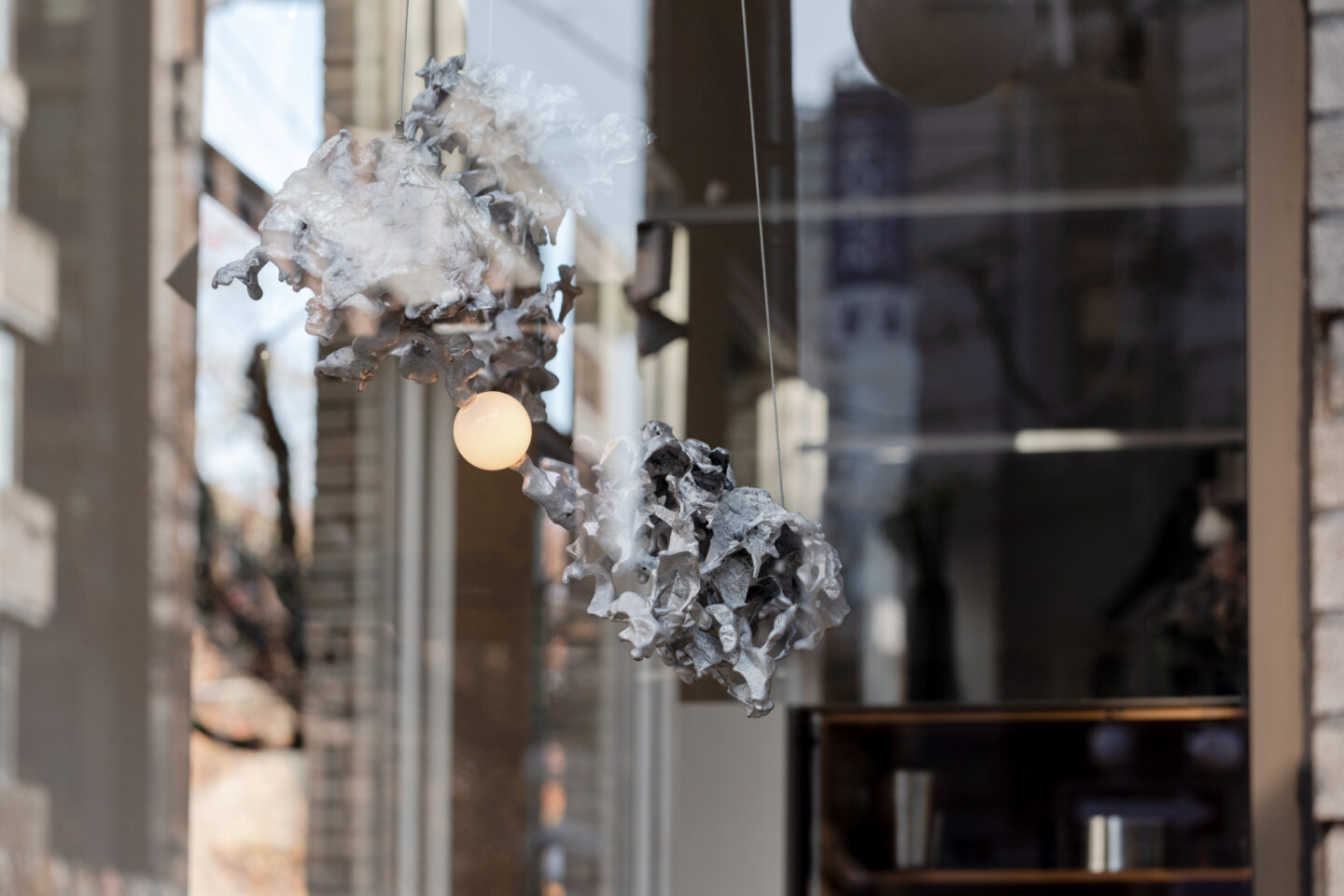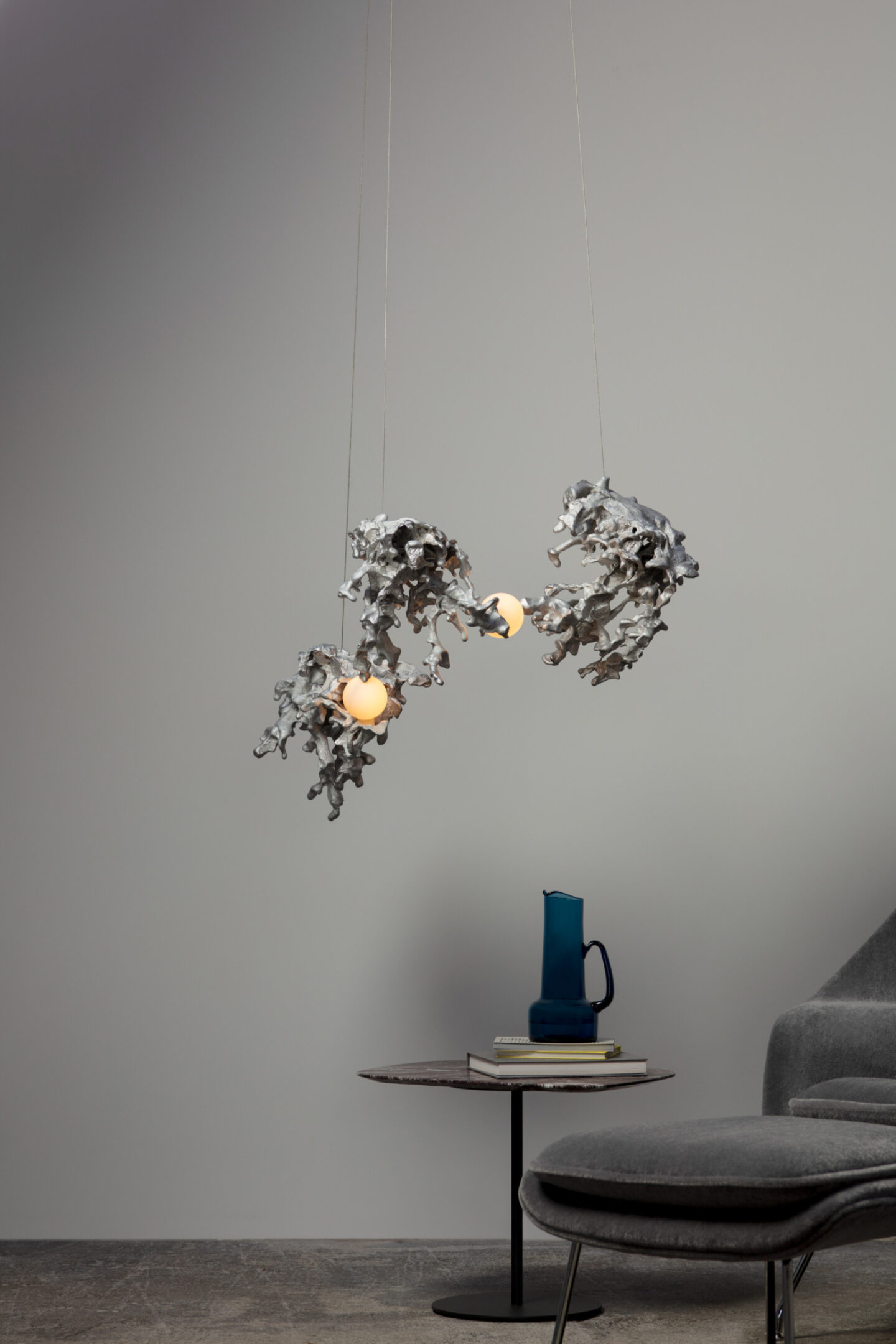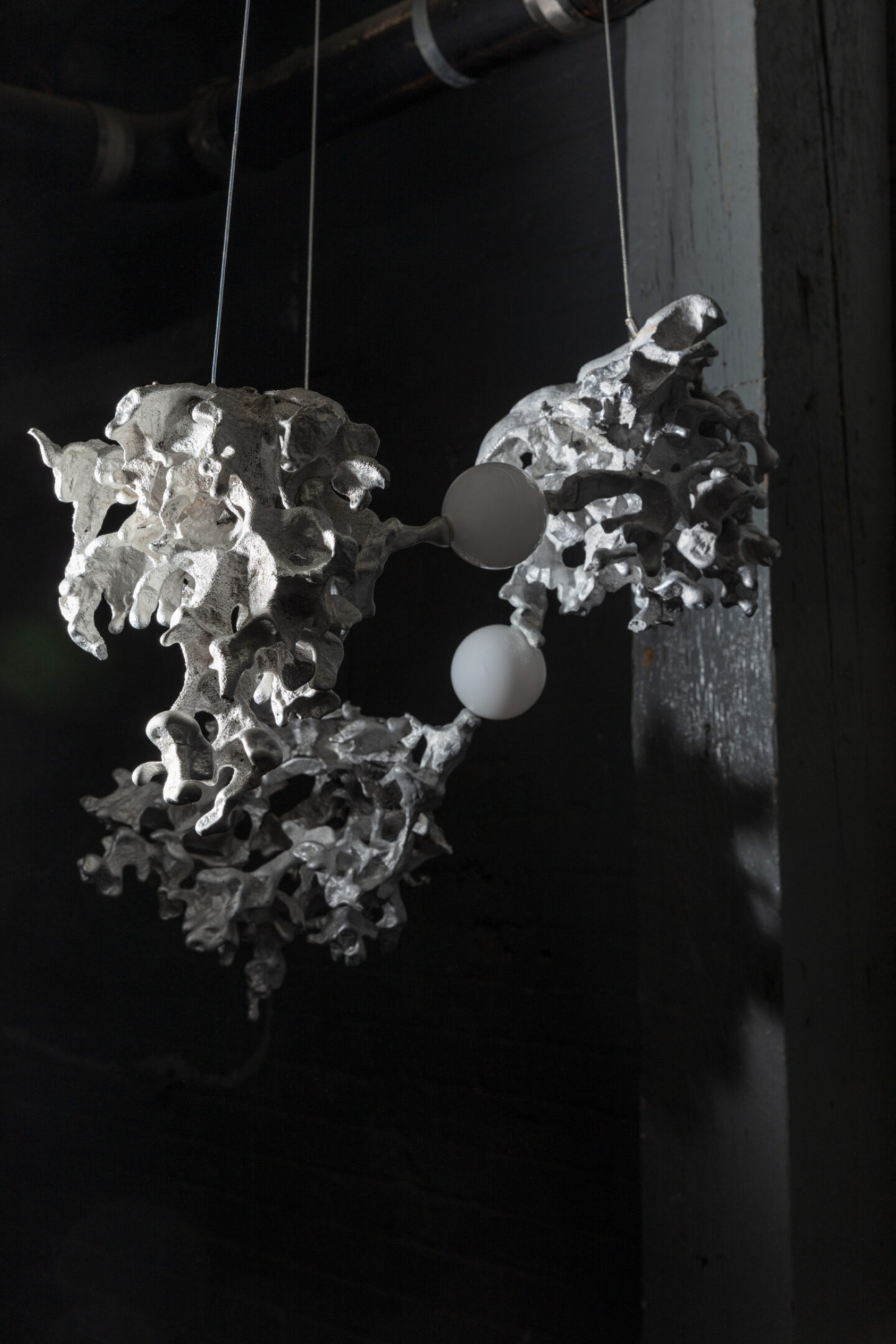 44 Series
Spherical light globes glow between each of 44's aluminum forms. The globes require no electrical cables because each aluminum mass functions as the conductor: electricity flows right through it.
44 series table light includes an integral dimming system housed within a sleek brass cylinder. The black fabric cord is semi-rigid and may be sculpted to add form.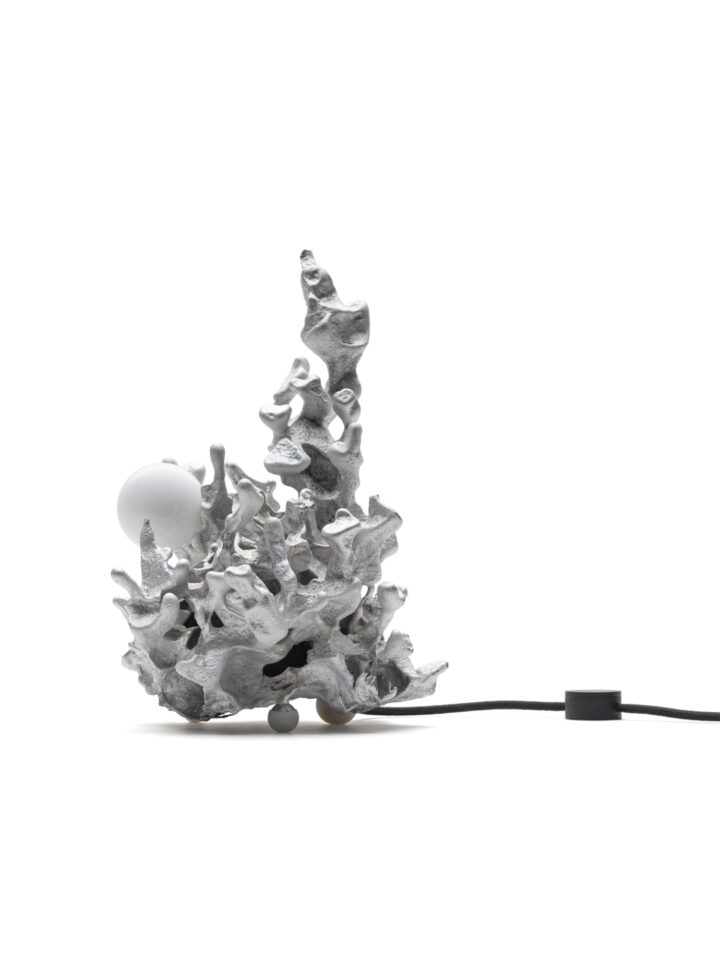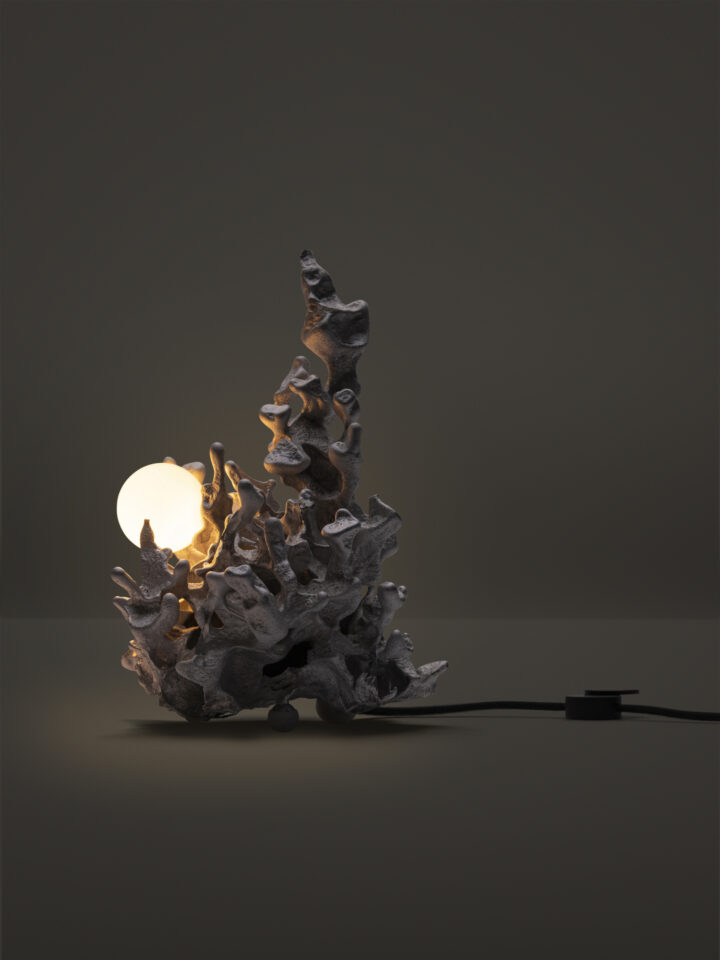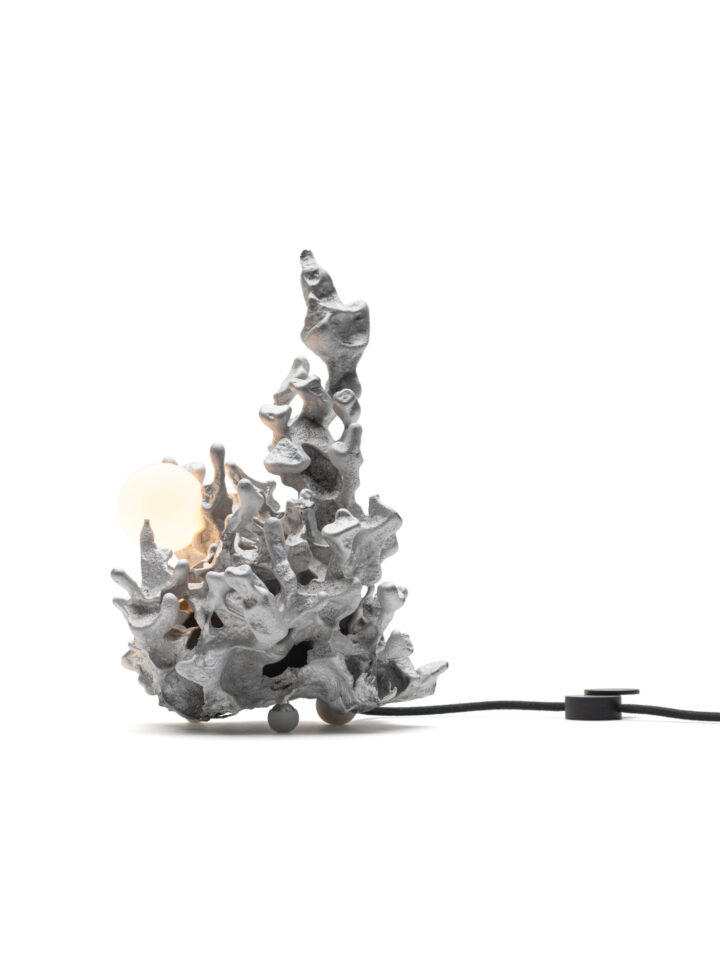 The random arrangement uses coaxial cables to suspend the pendants in ambient groupings.