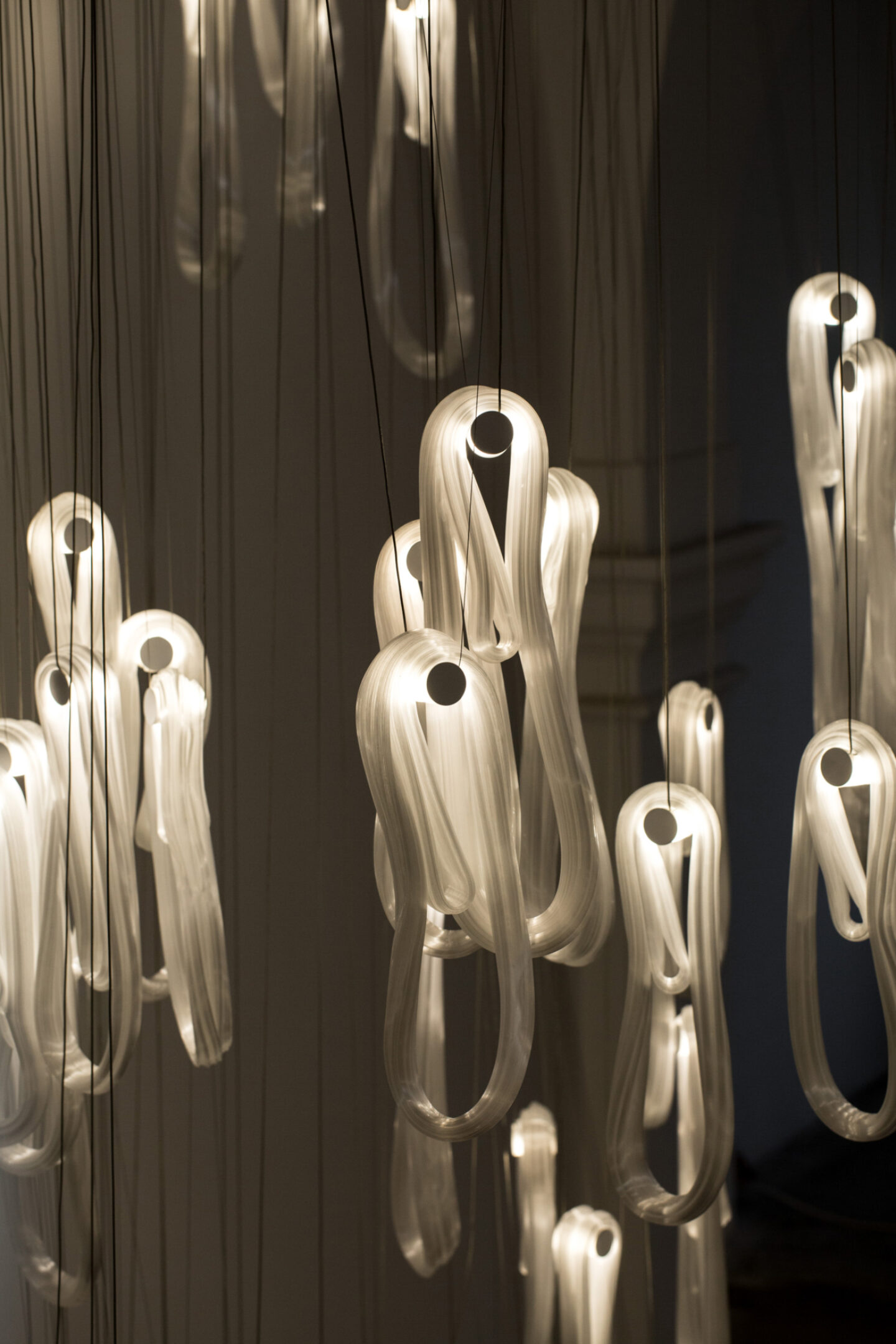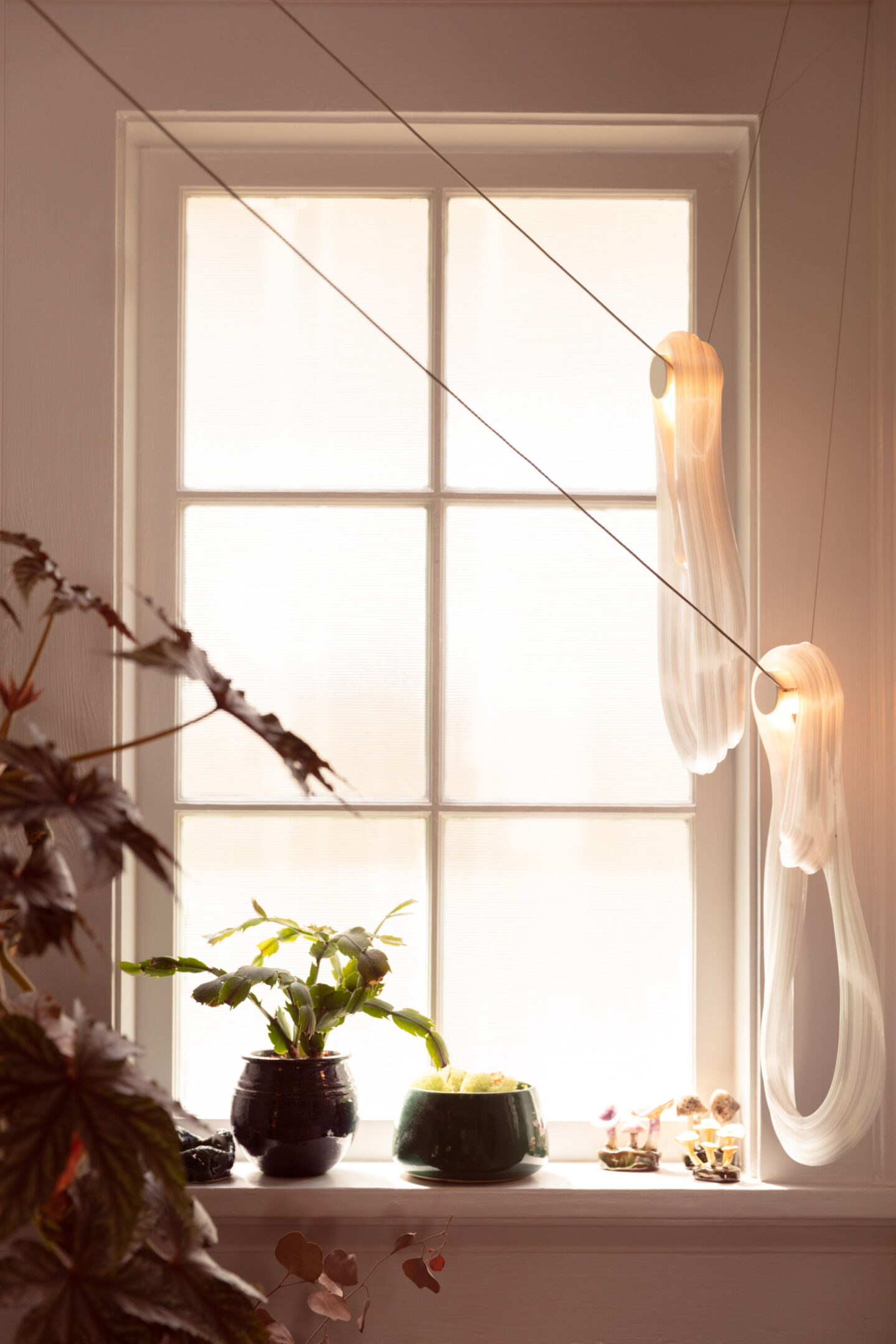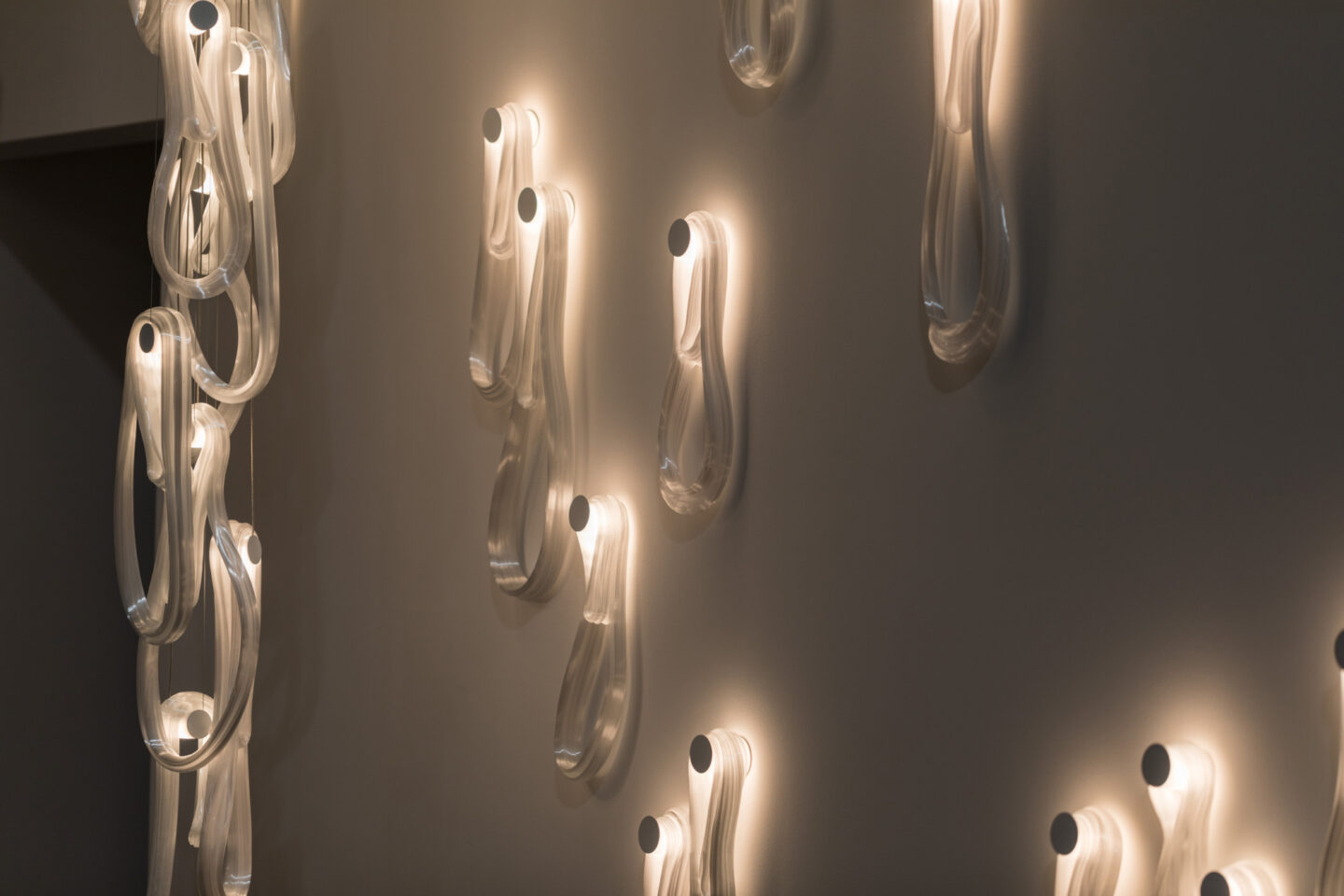 87 Series
In 87, an unusual method (stretching) meets an unusual material (baking soda) to produce a curious, pearlescent, softly glowing object.
Mounted on a white powder-coated base, individual pendants directly attach to the wall.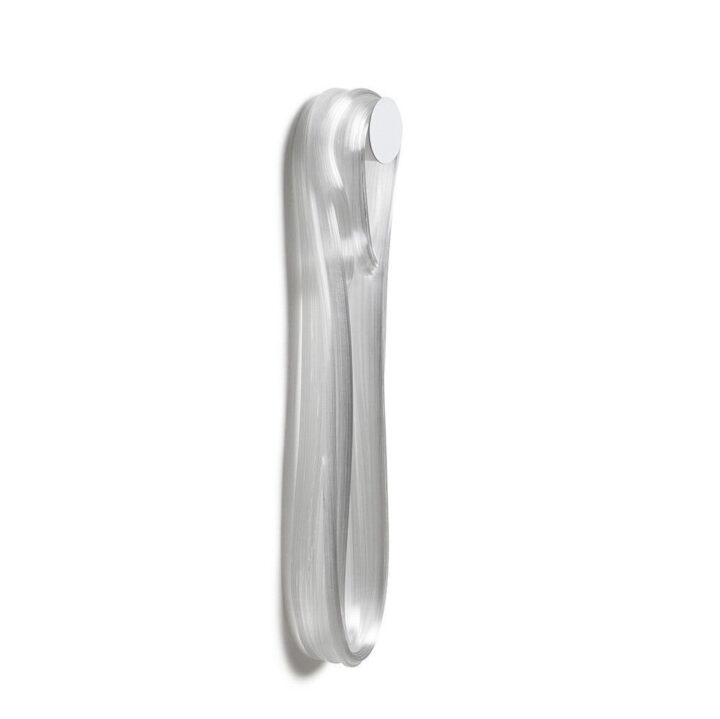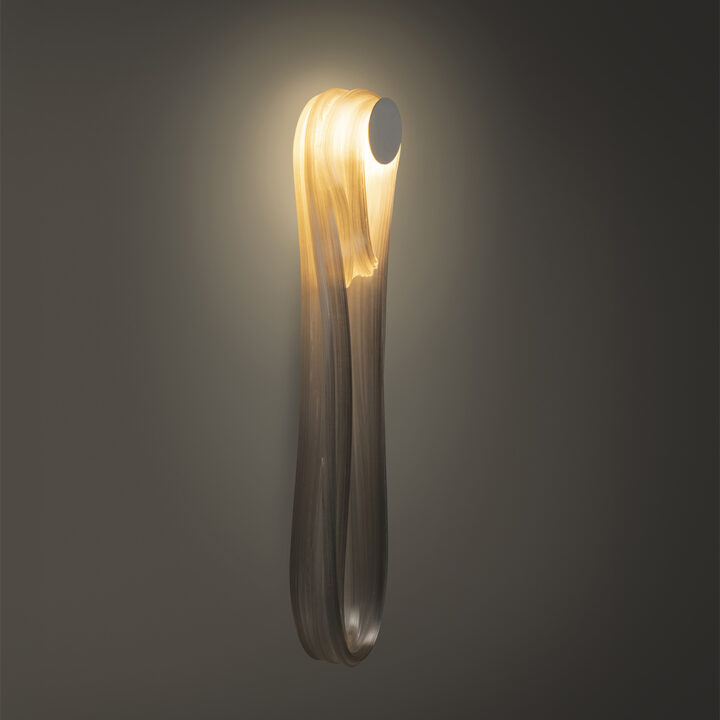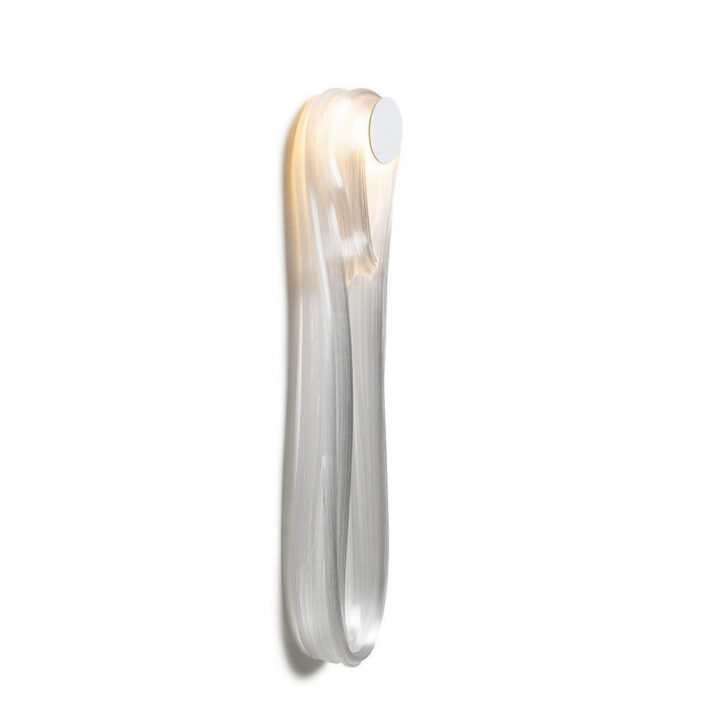 87s/sp
Wall and Ceiling
$825 USD
The random arrangement uses coaxial cables to suspend the pendants in ambient groupings.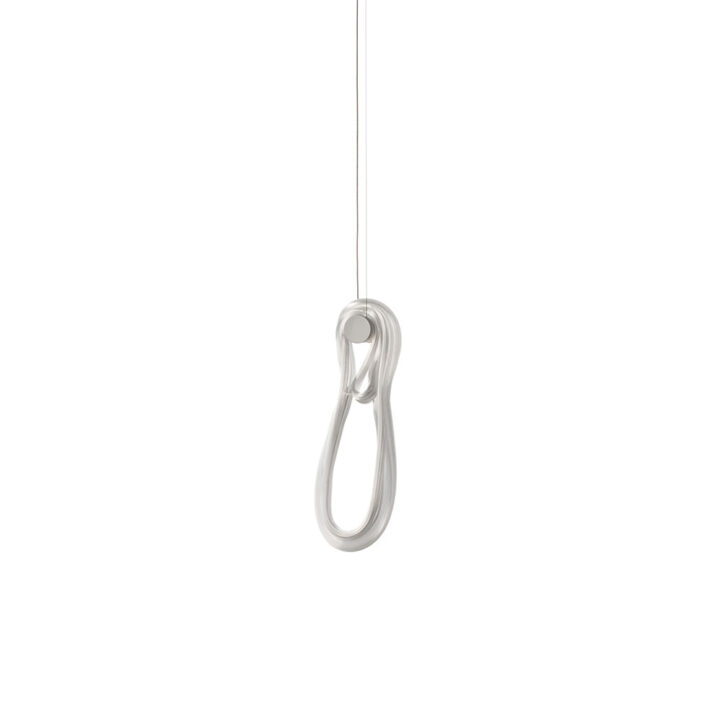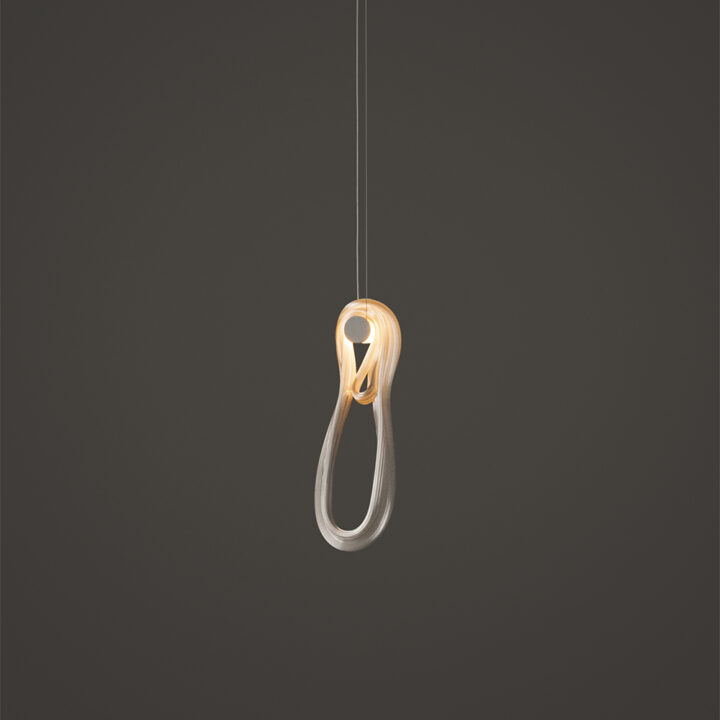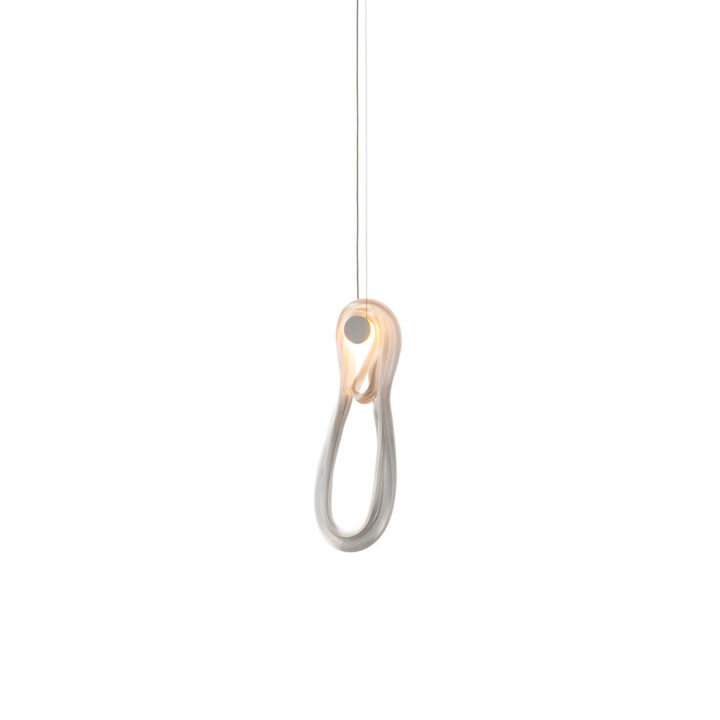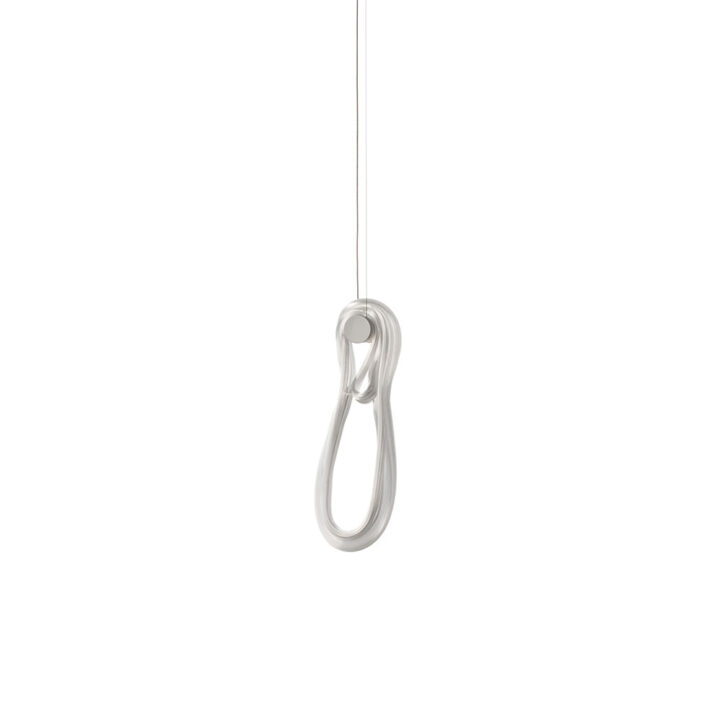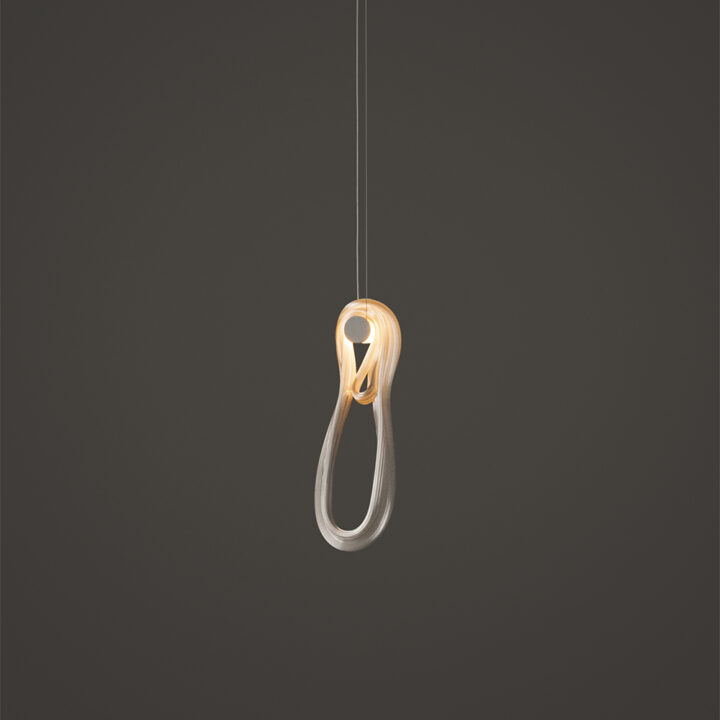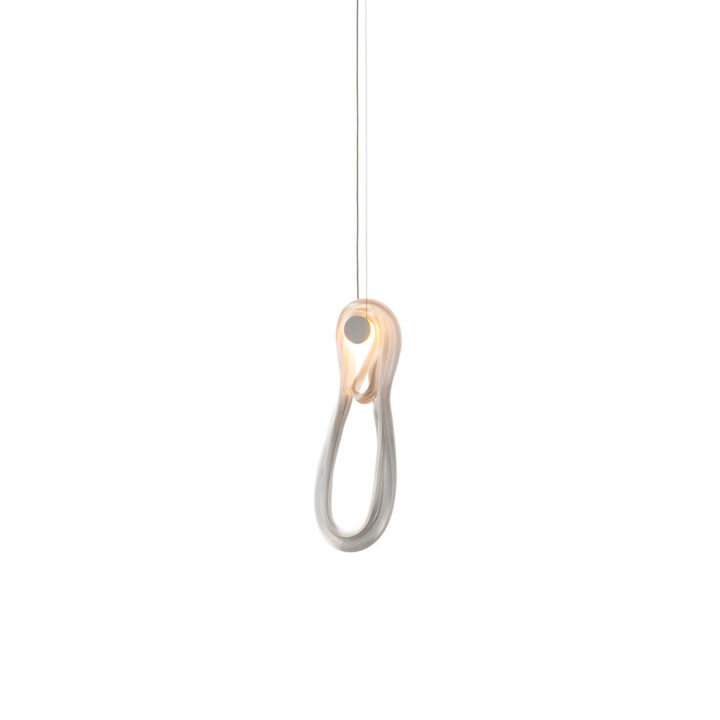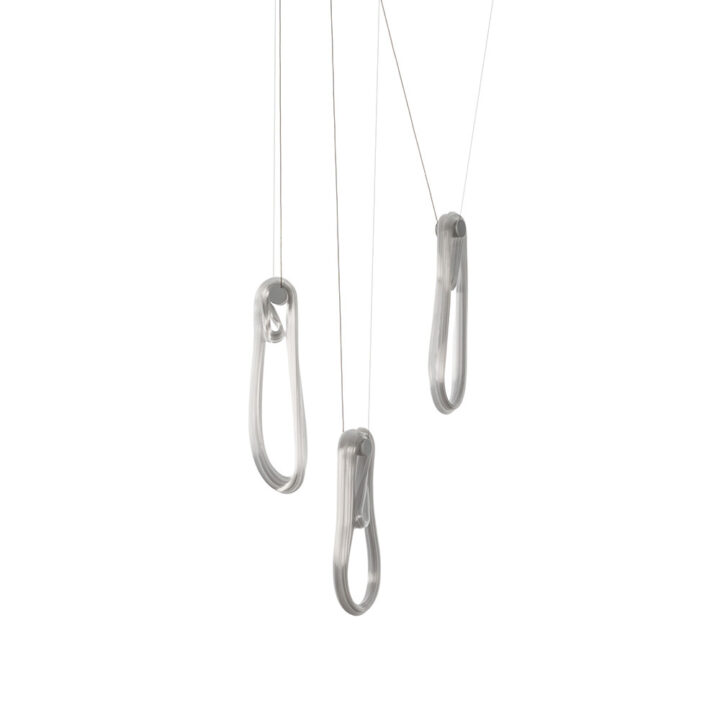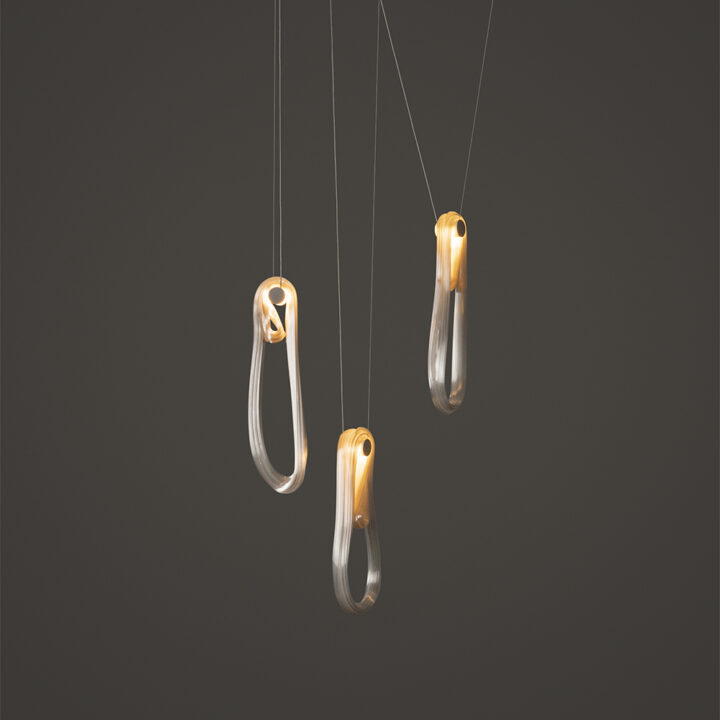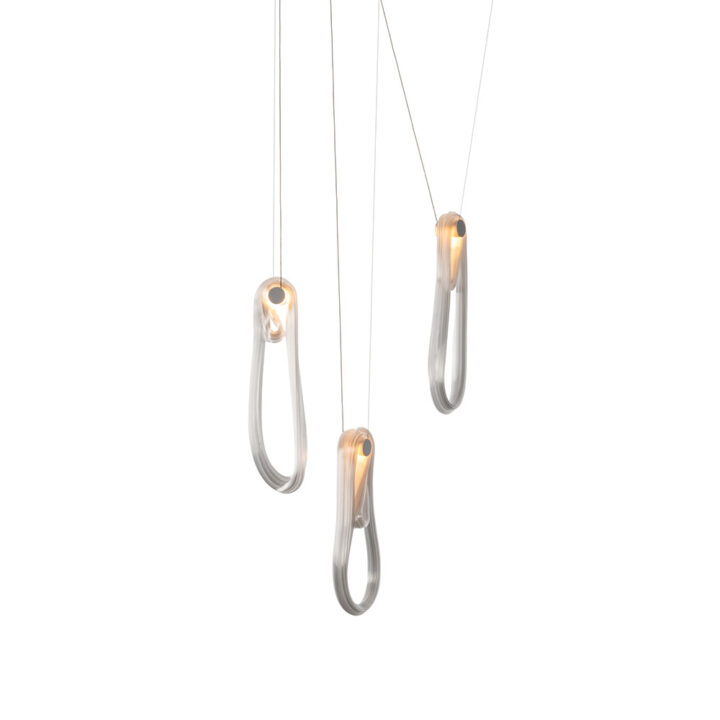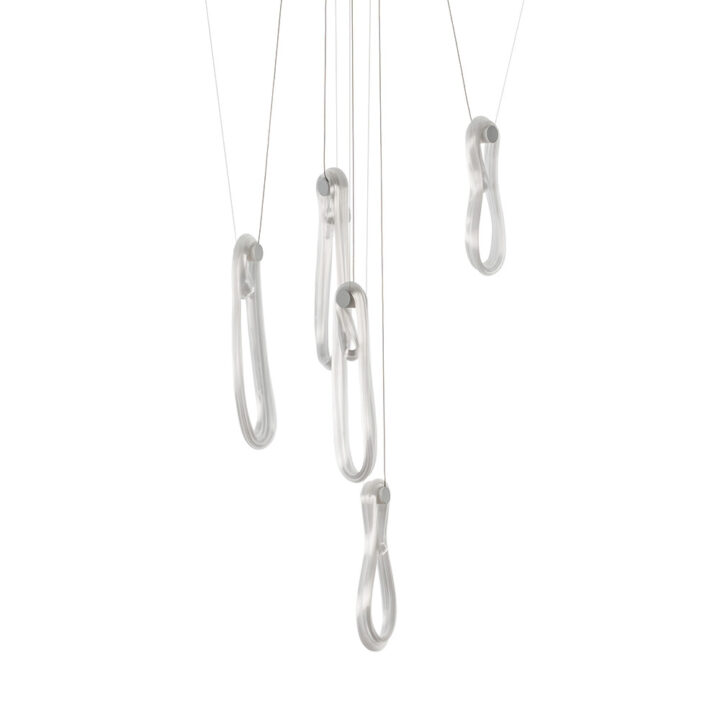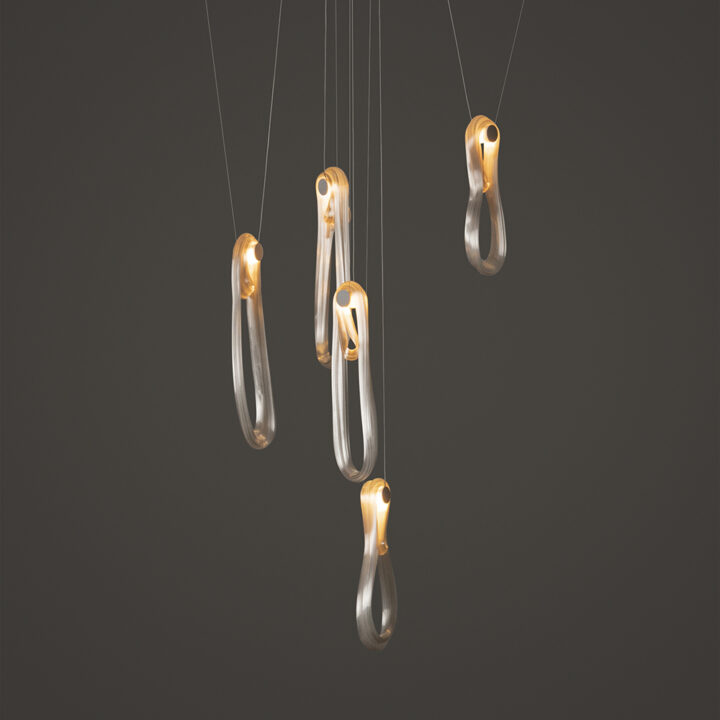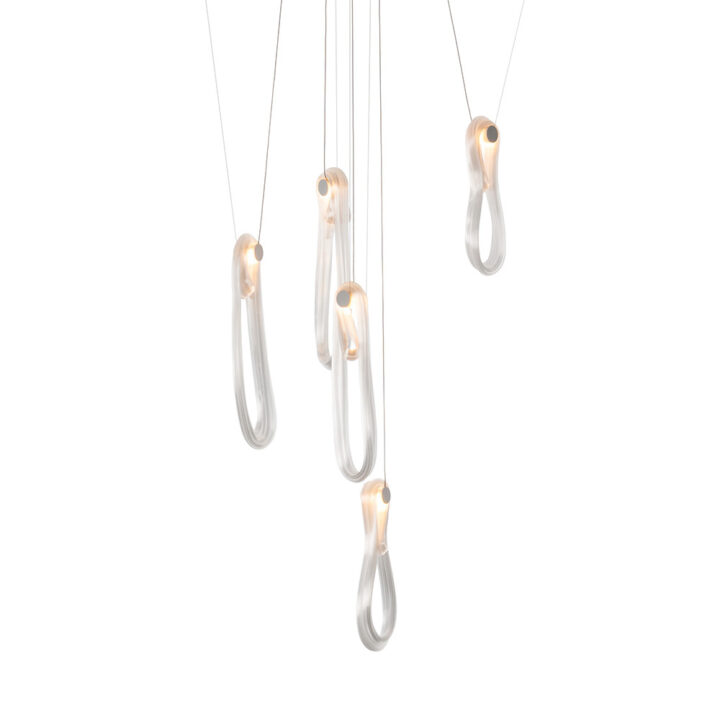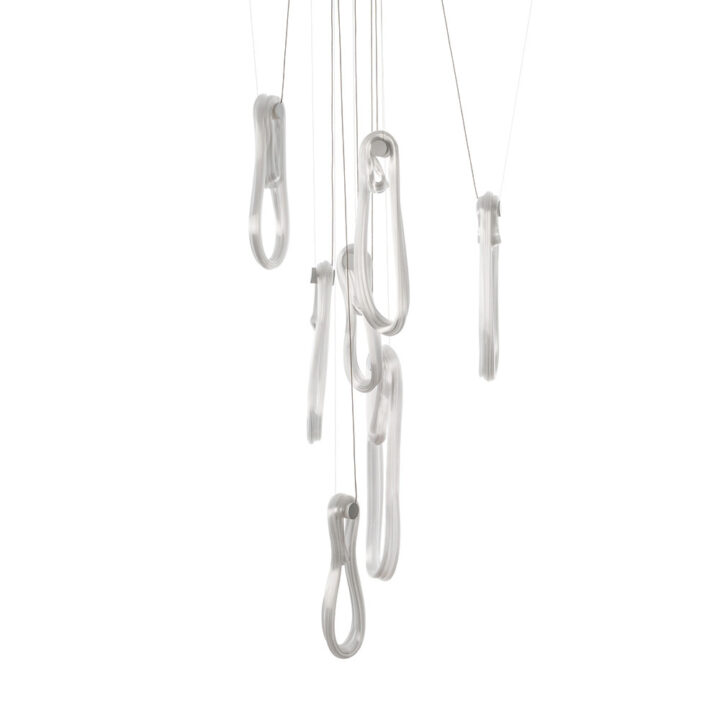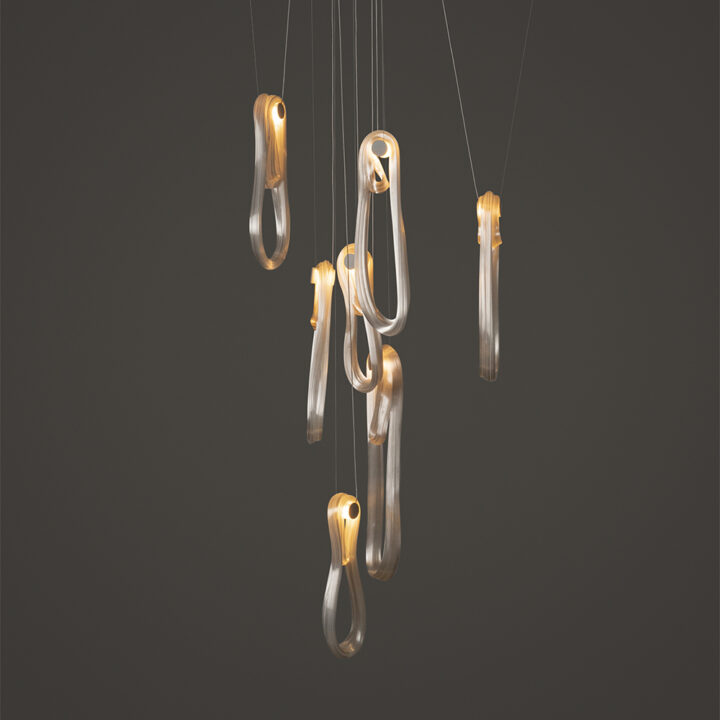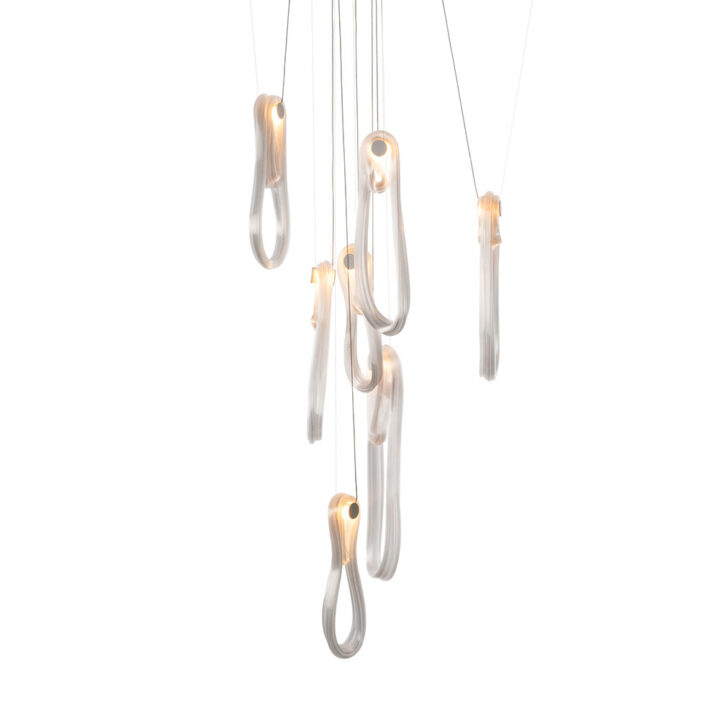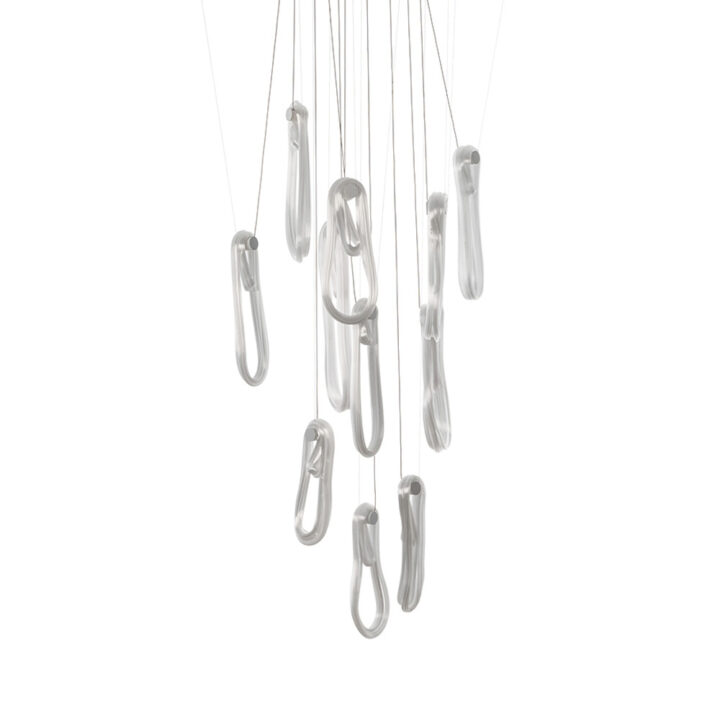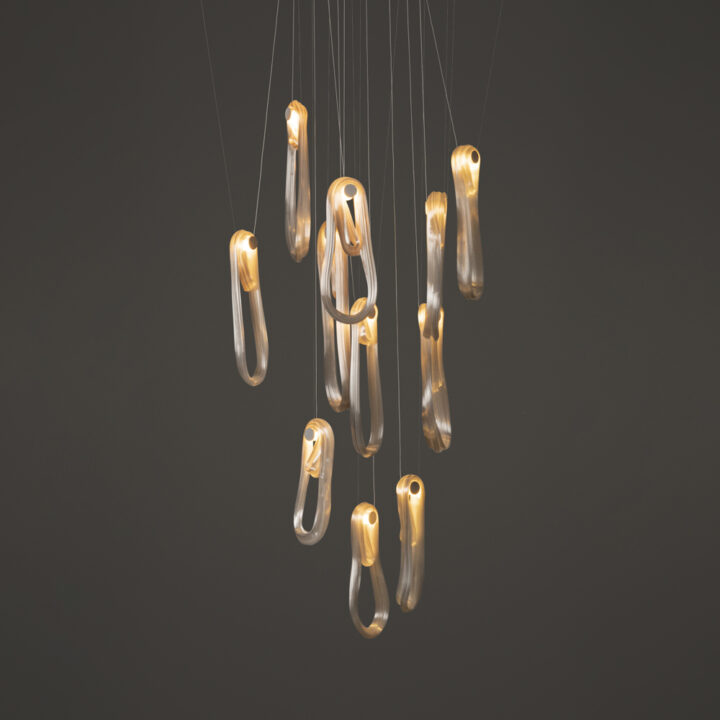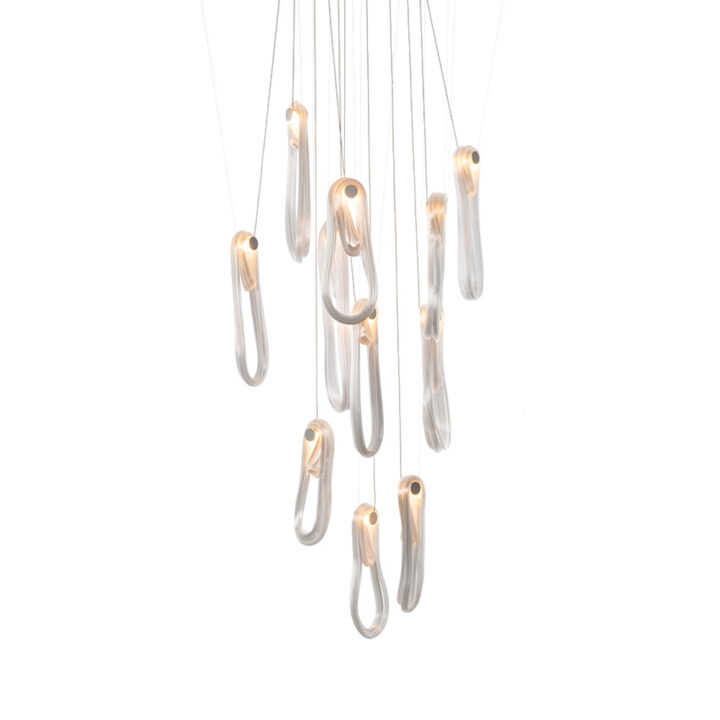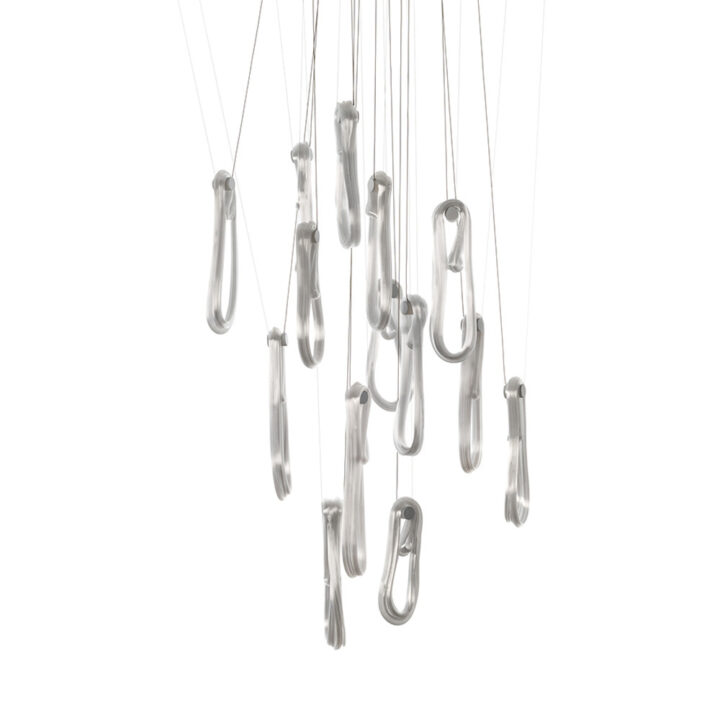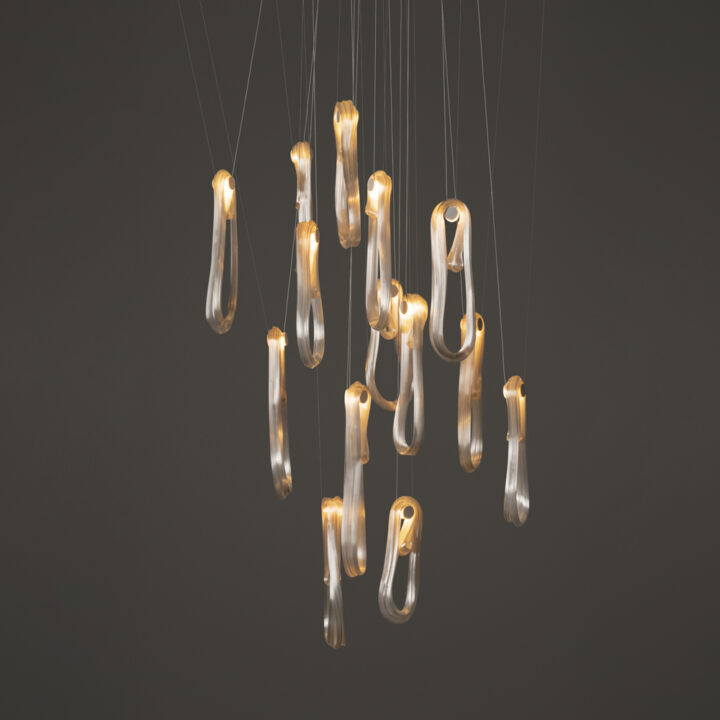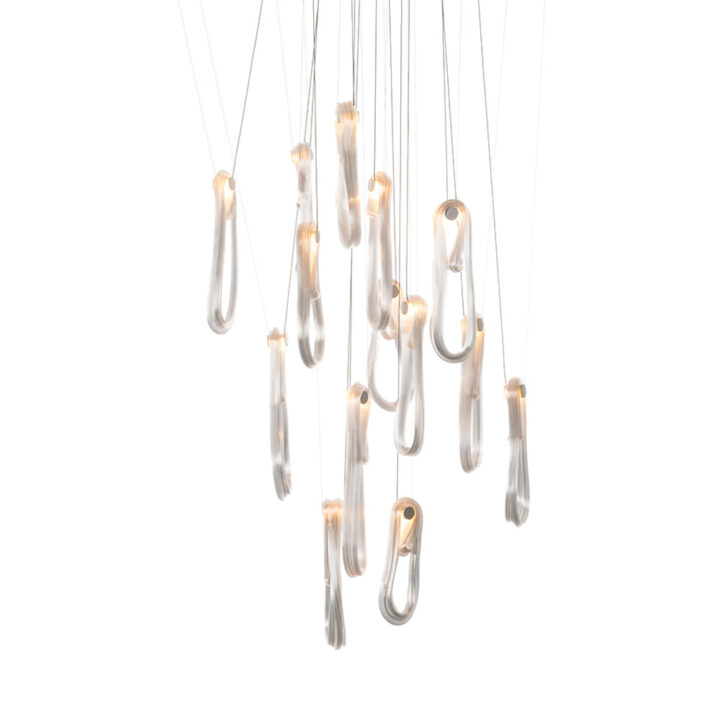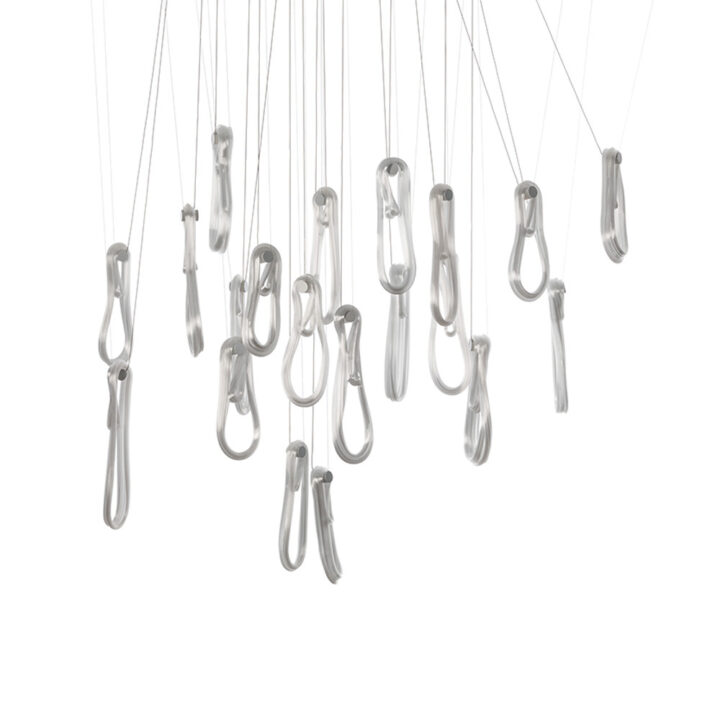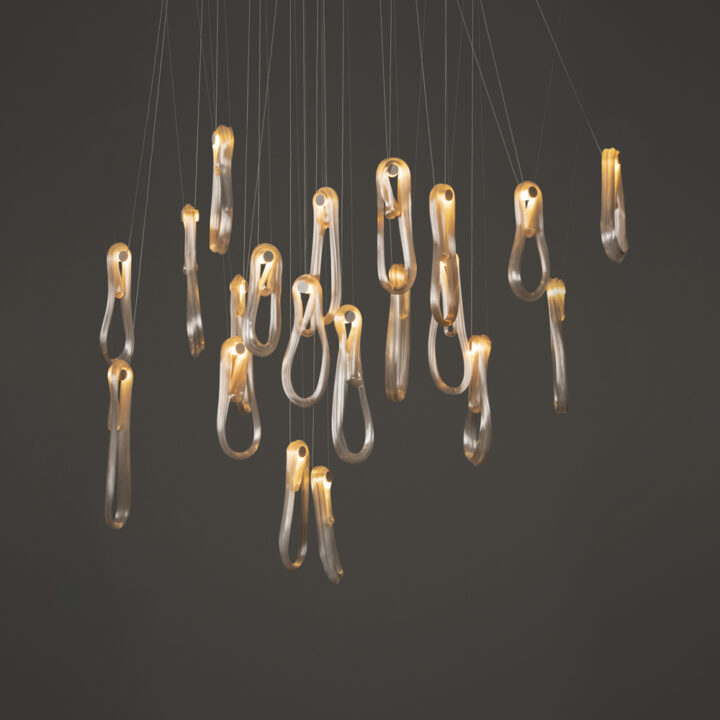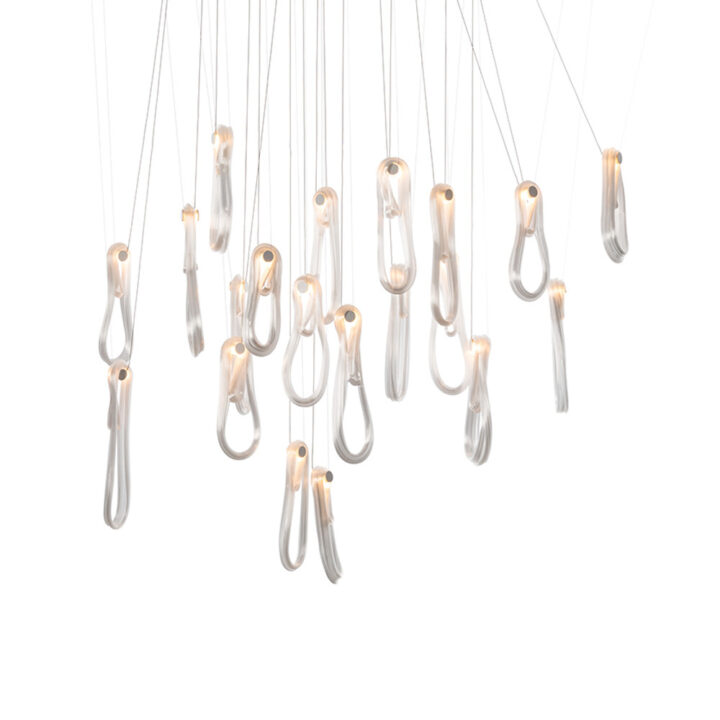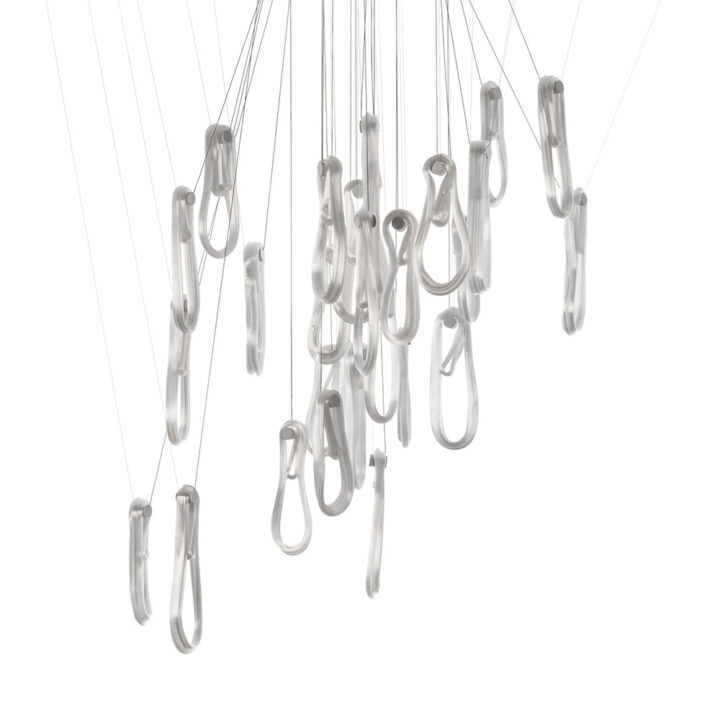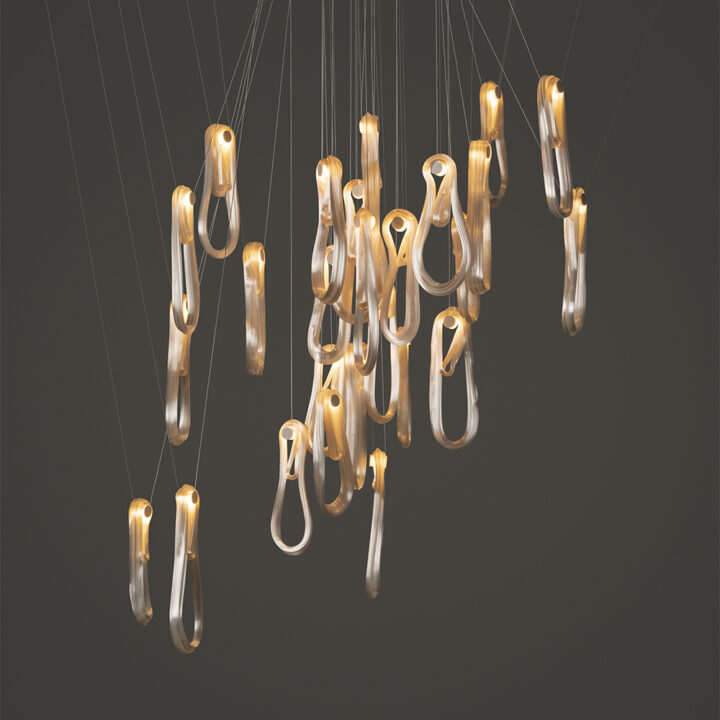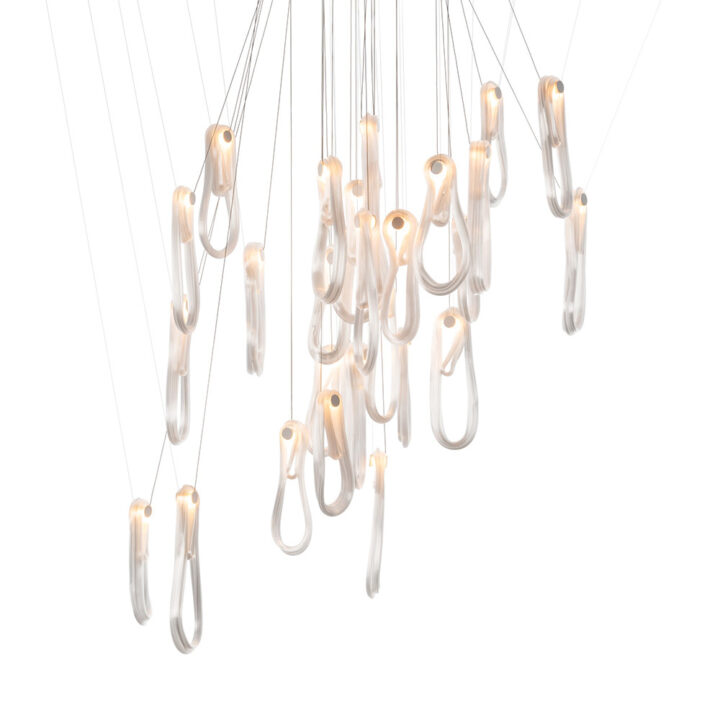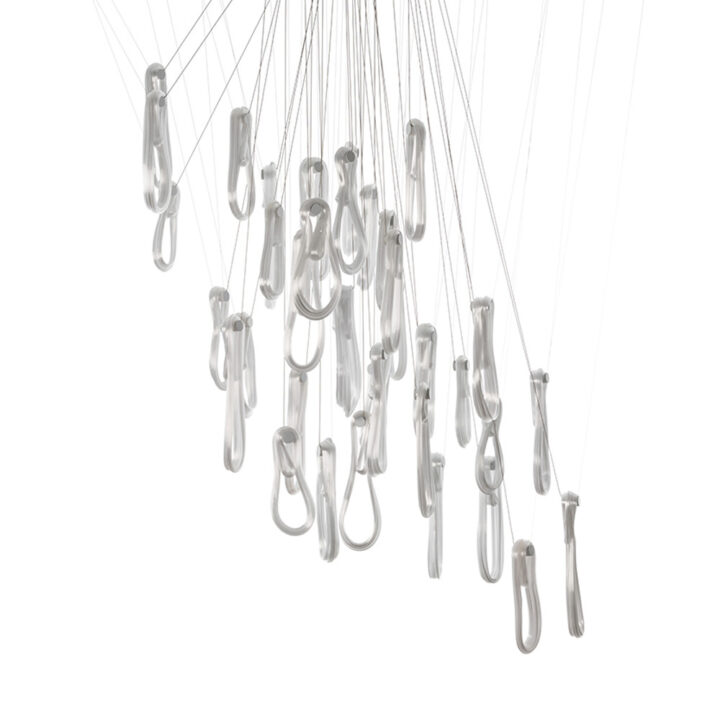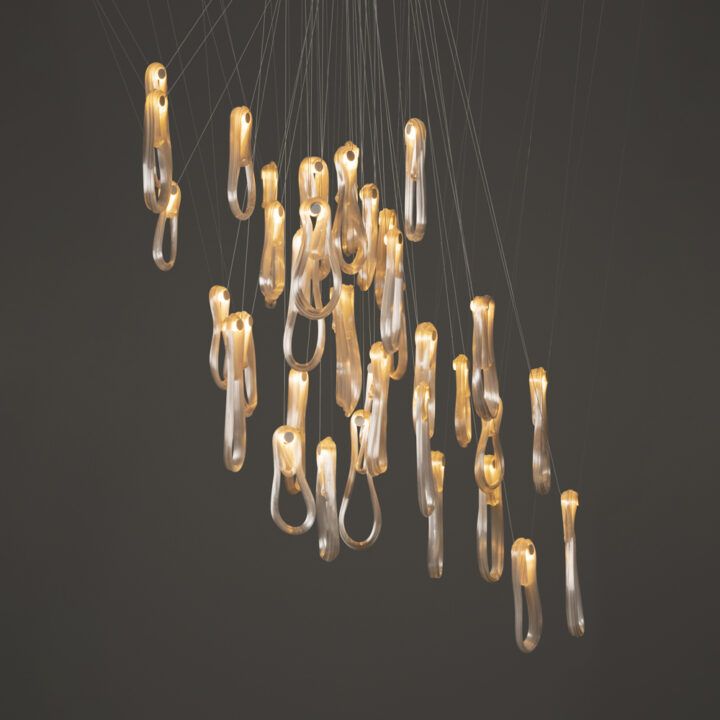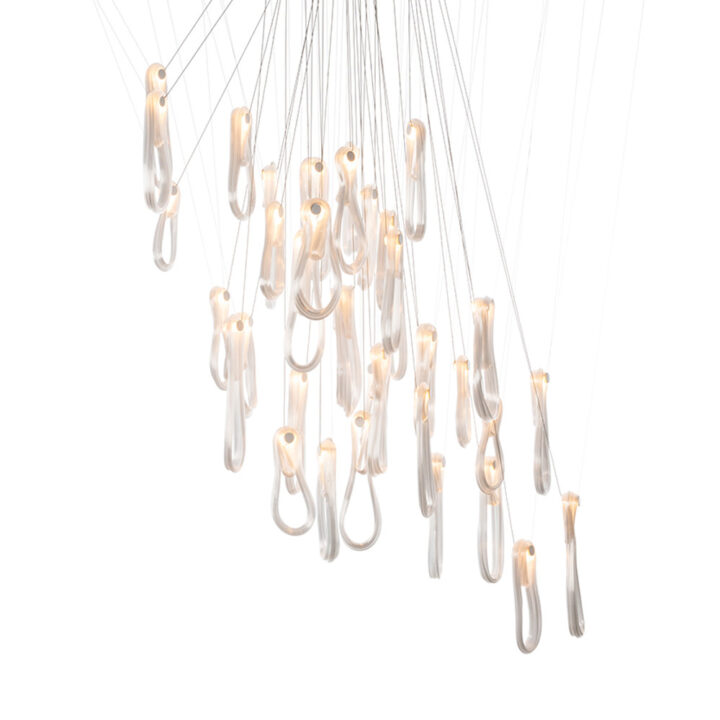 The cluster column suspends the pendants from coaxial cables at varying heights to create vertically oriented arrangements.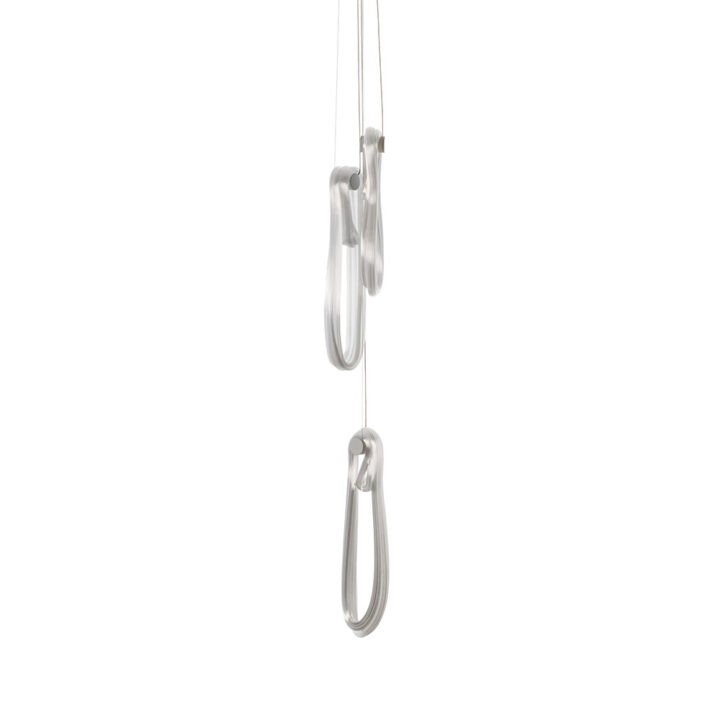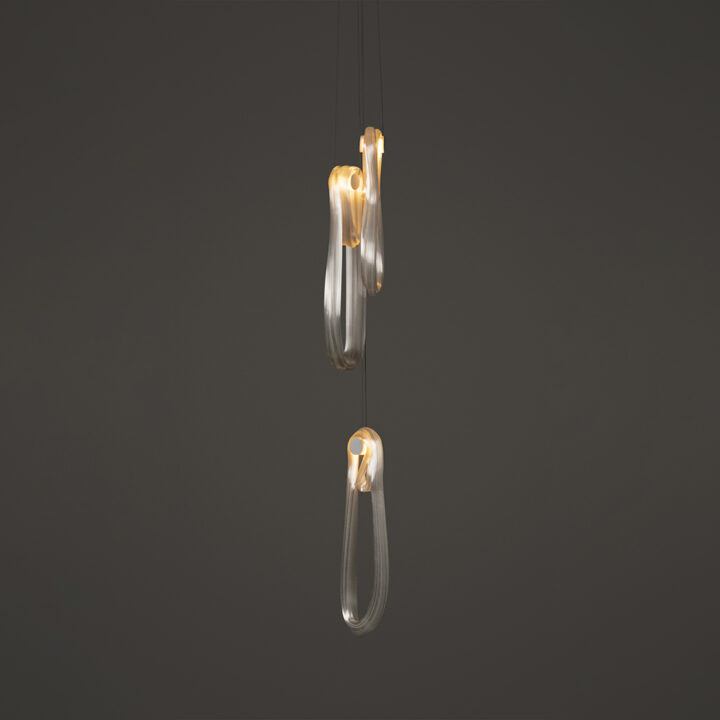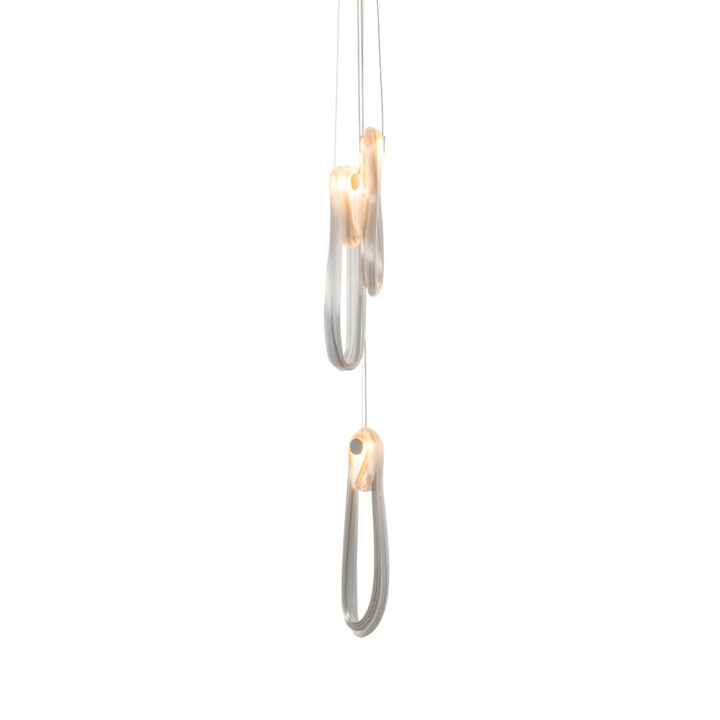 87.3
Cluster Column
$2,925 USD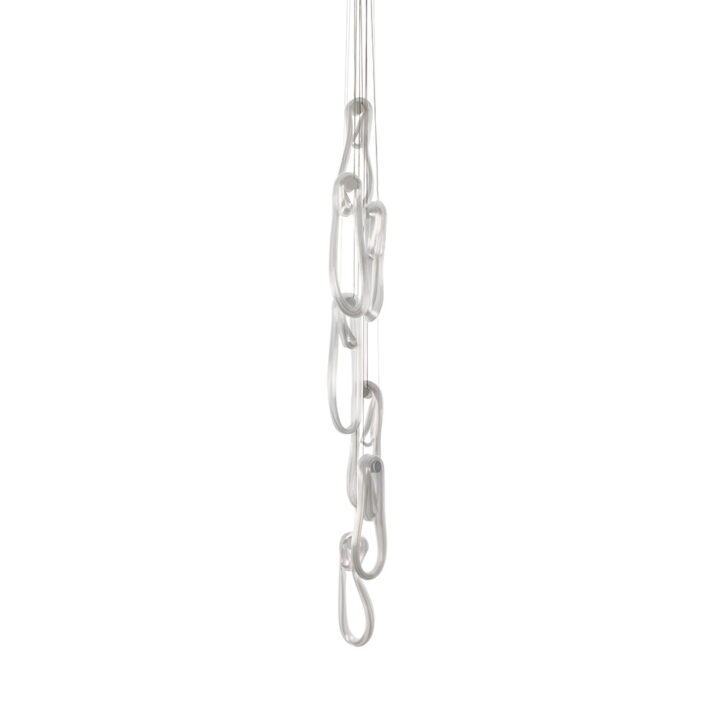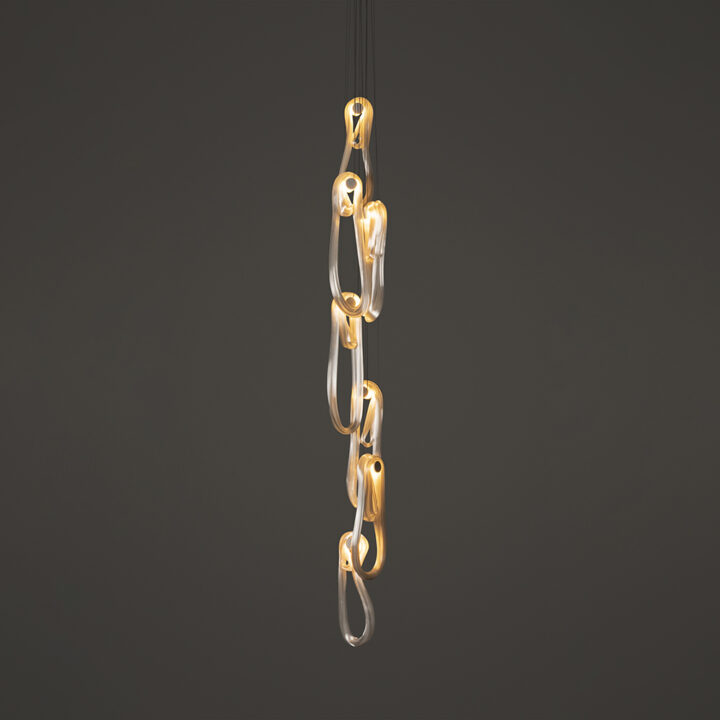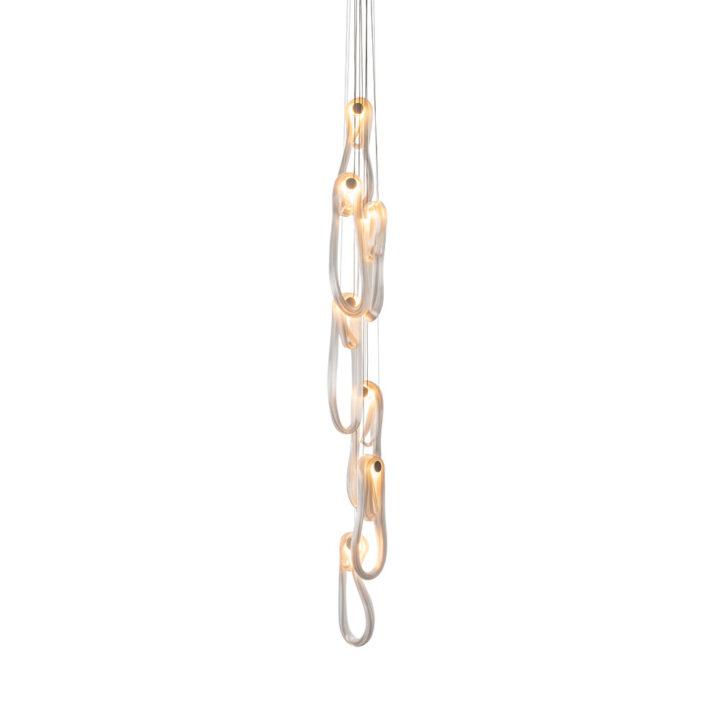 87.7
Cluster Column
$6,825 USD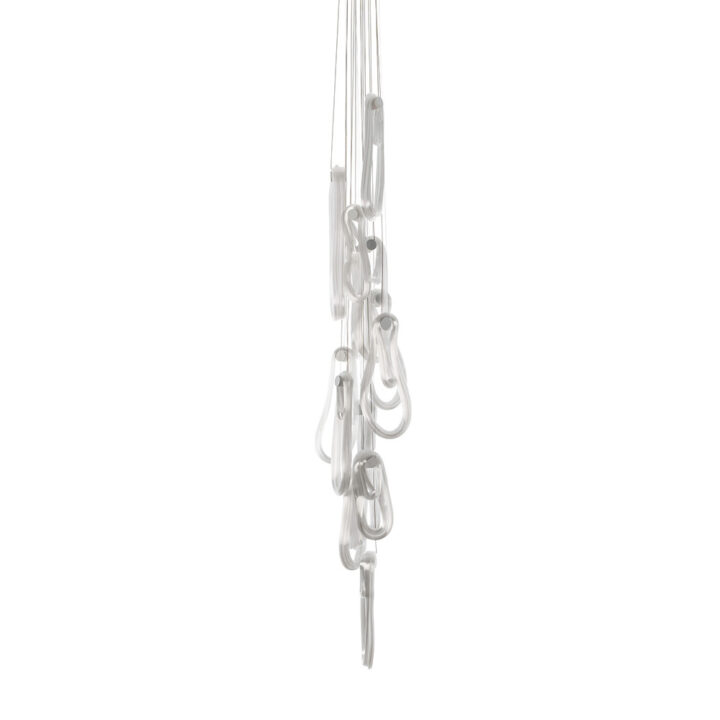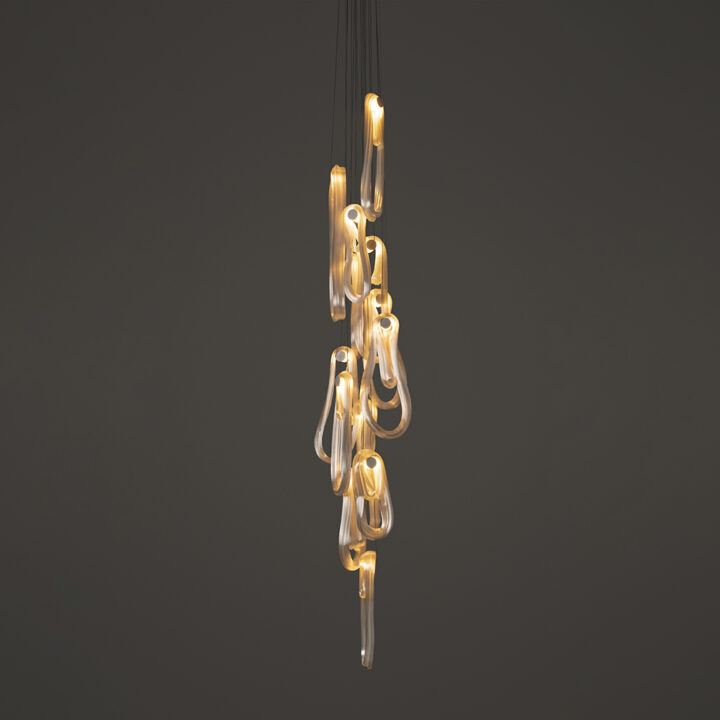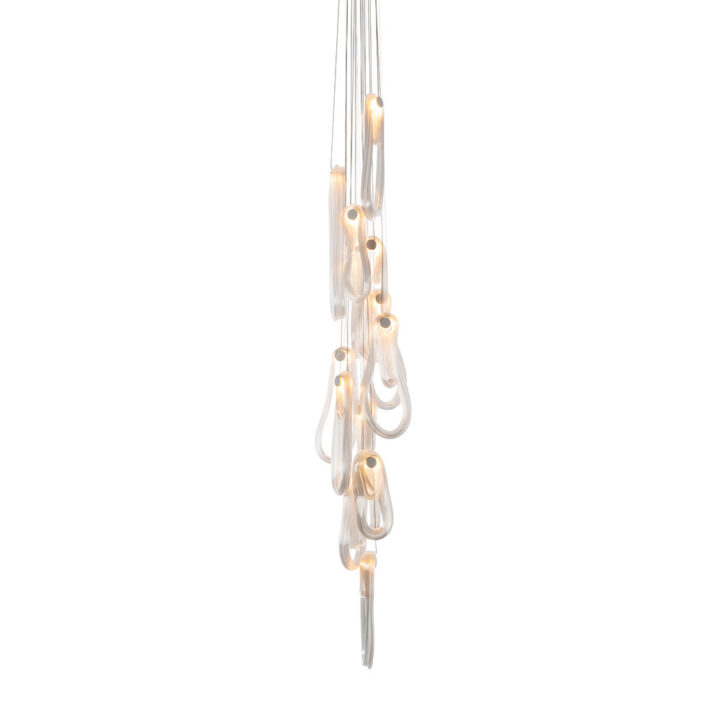 87.13
Cluster Column
$14,625 USD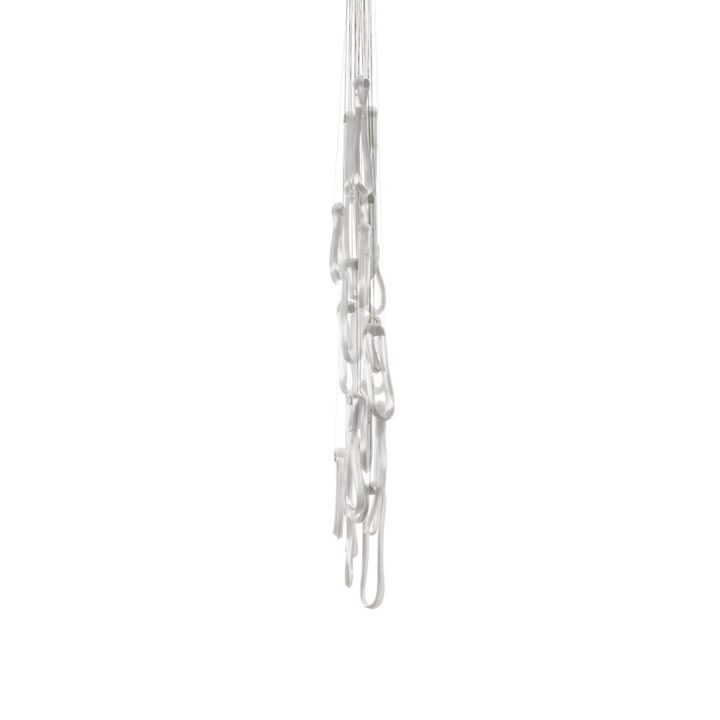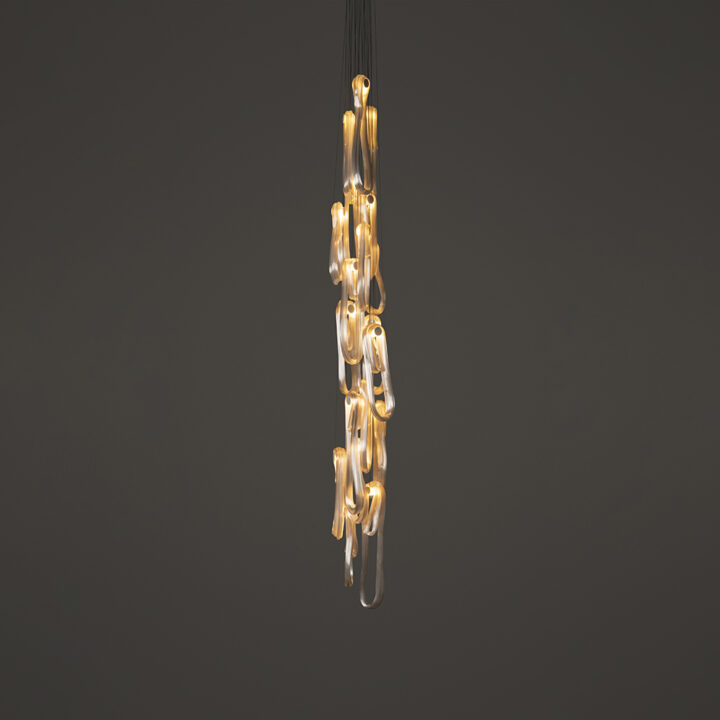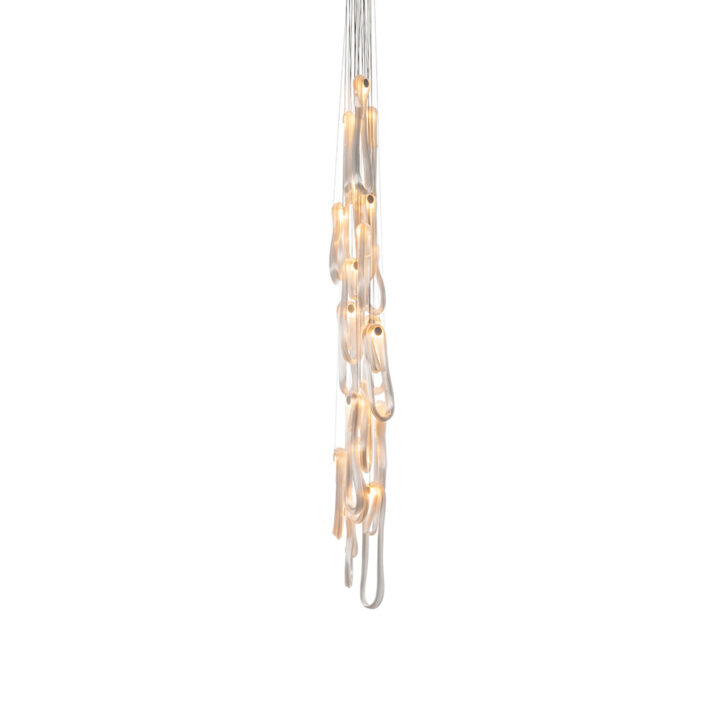 87.19
Cluster Column
$21,375 USD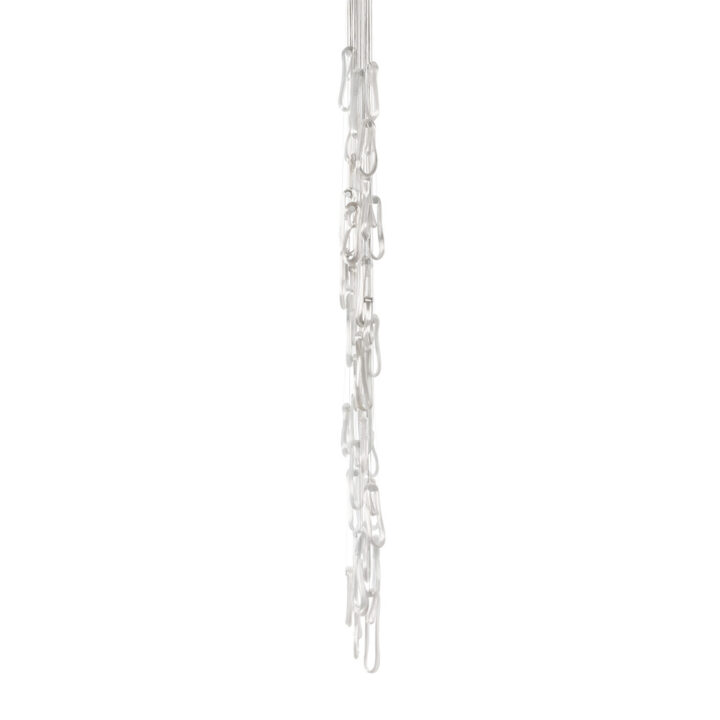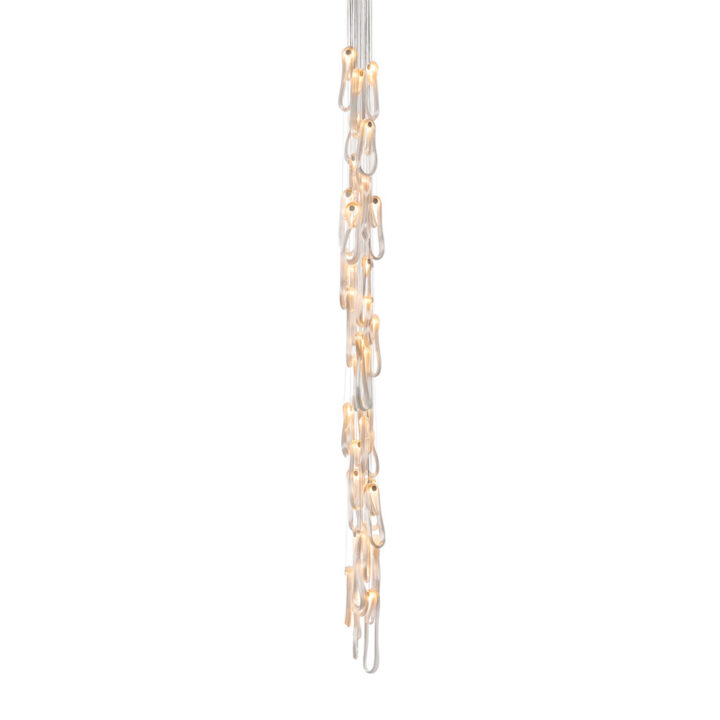 87.37
Cluster Column
$41,625 USD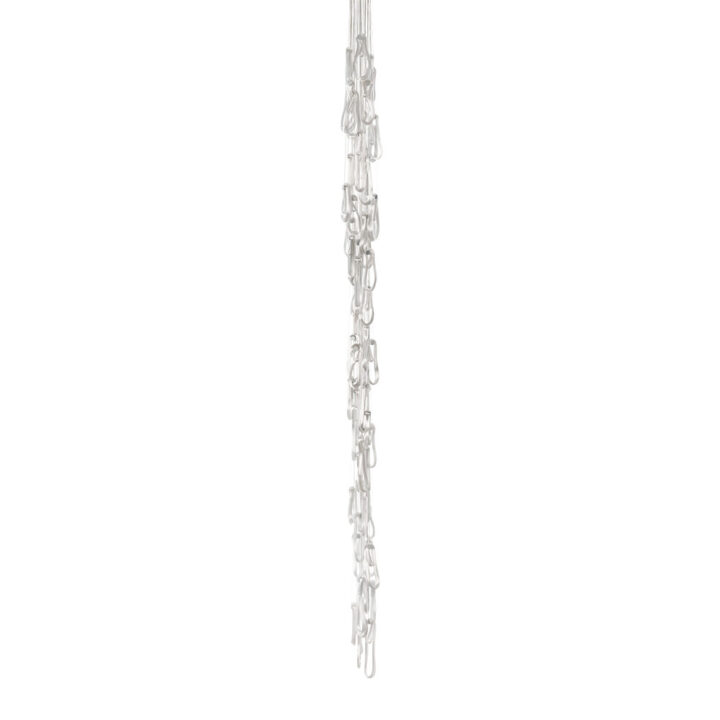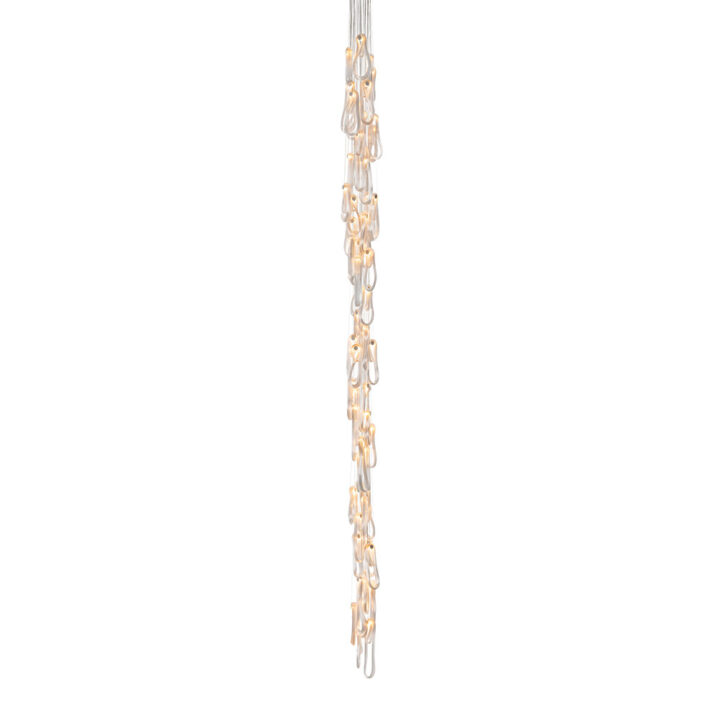 87.61
Cluster Column
$68,625 USD