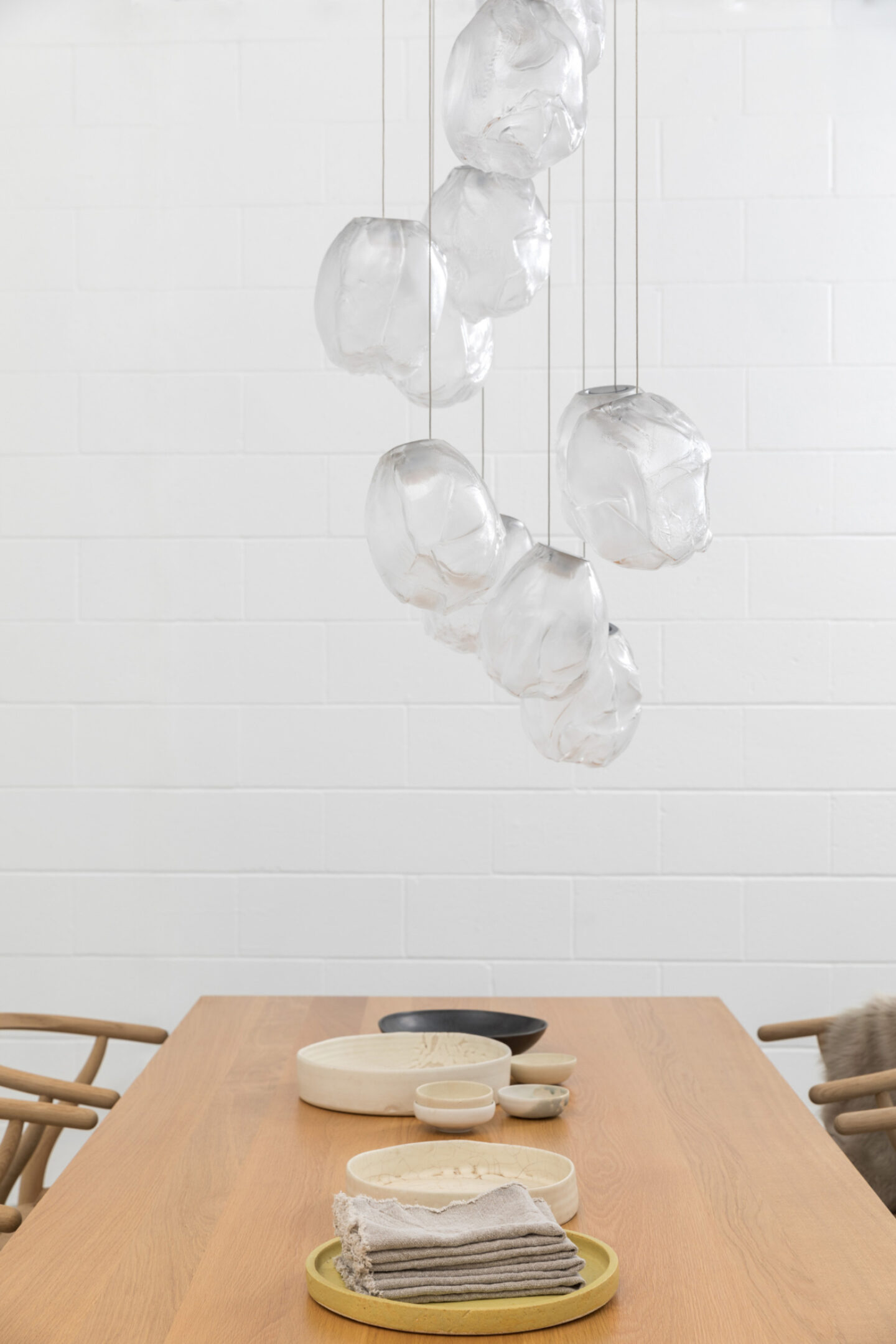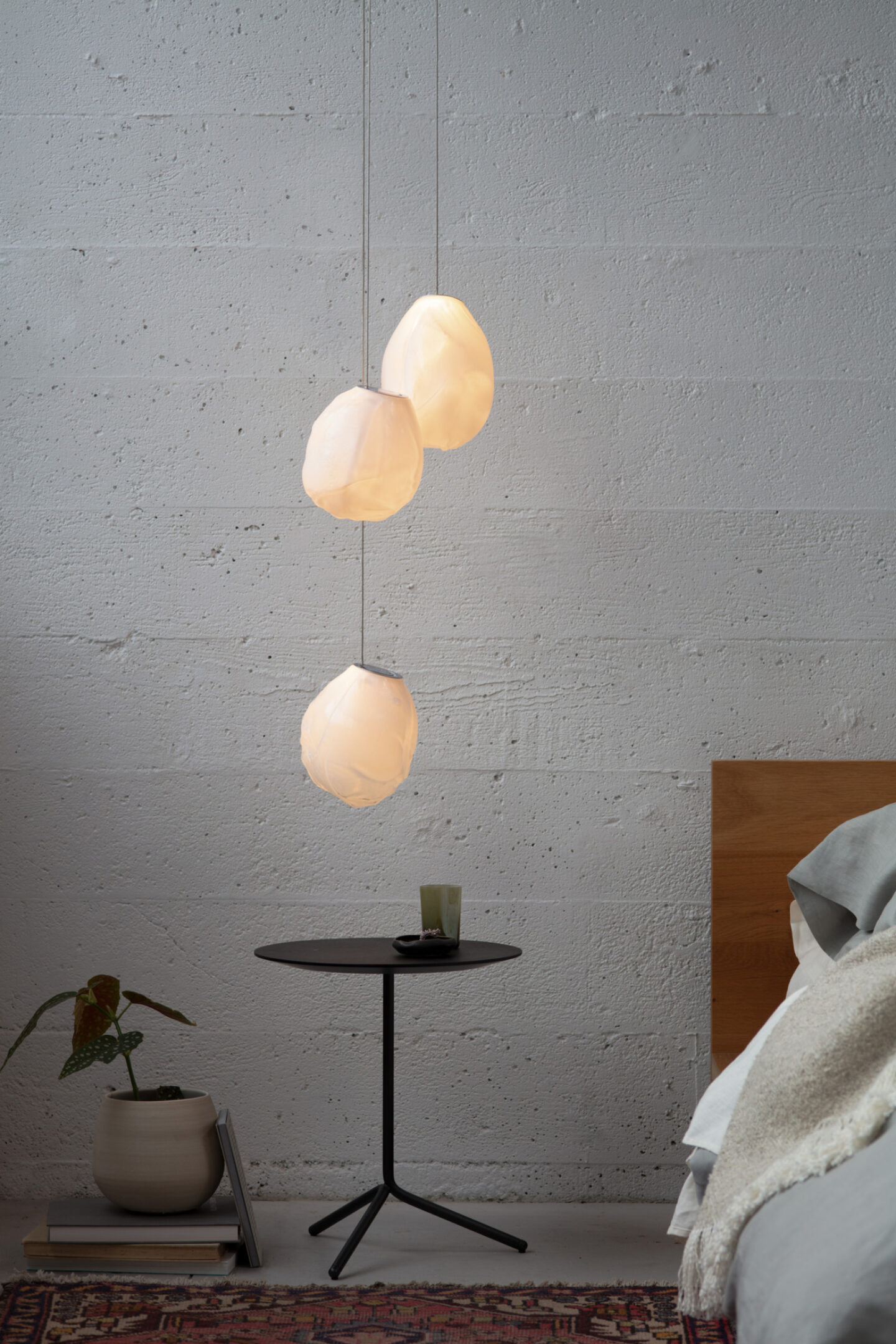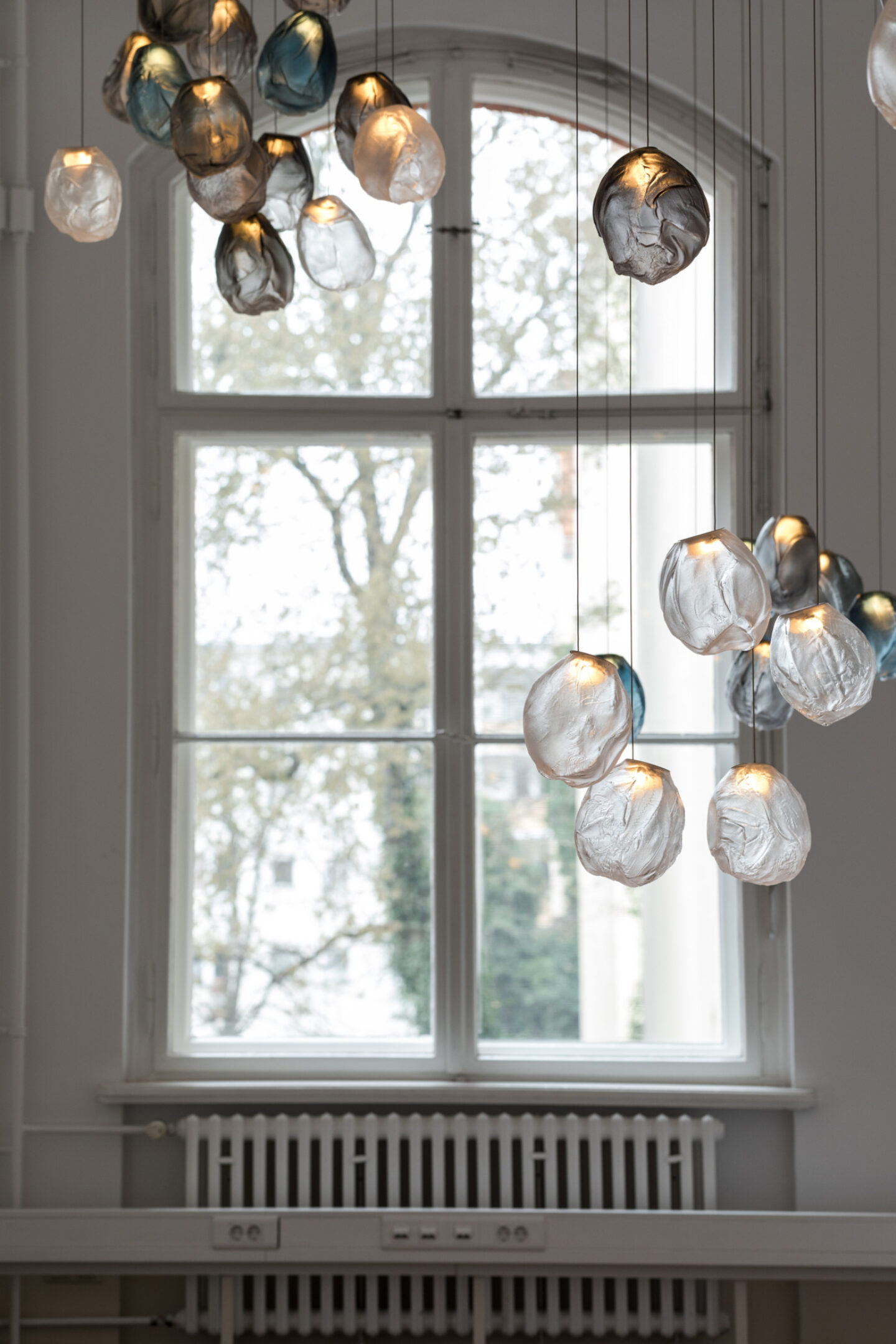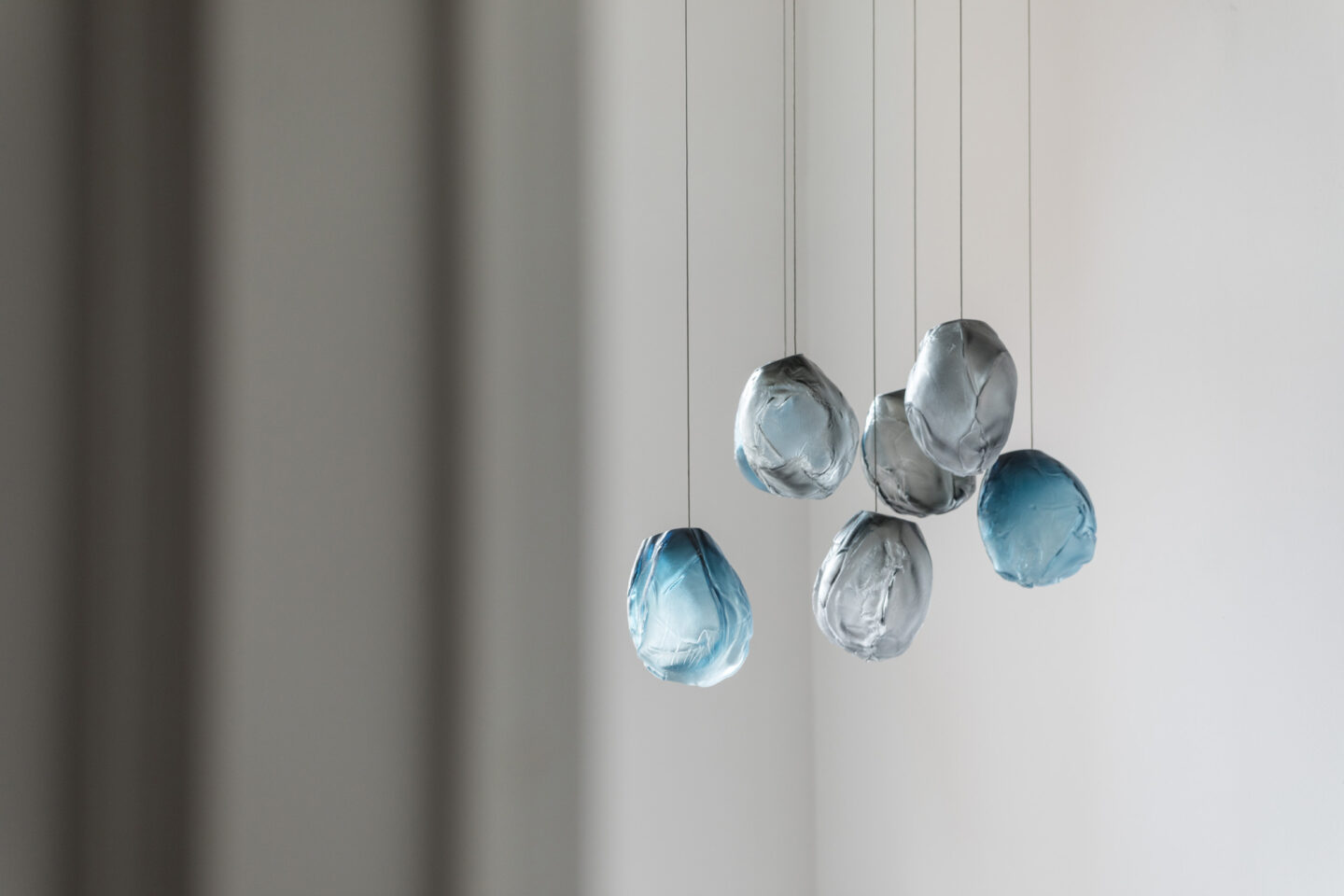 73V Series
73V takes the rigid, intense material of glass and makes it appear airy, soft, and pliable. Available in multiple colours, each jellyfish-like pendant carries the texture of textiles.
The random arrangement uses coaxial cables to suspend the pendants in ambient groupings.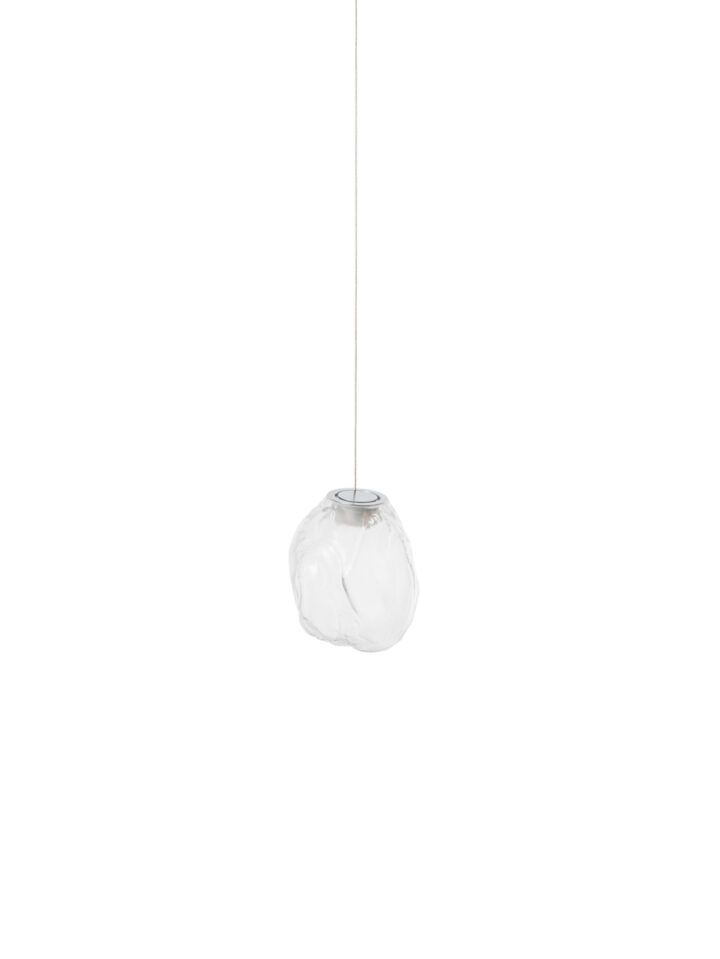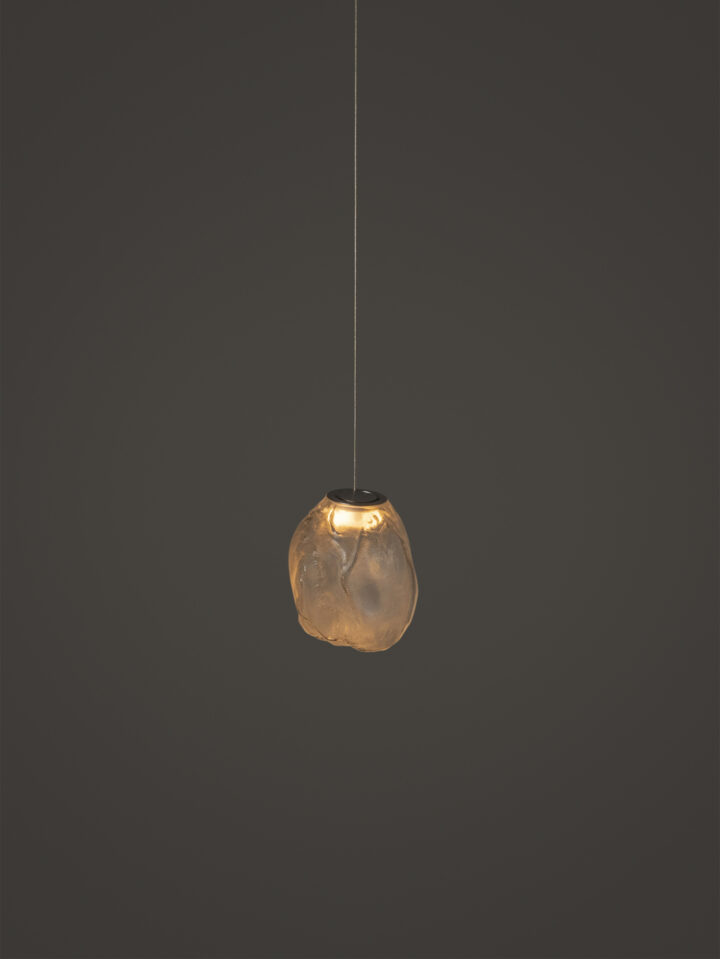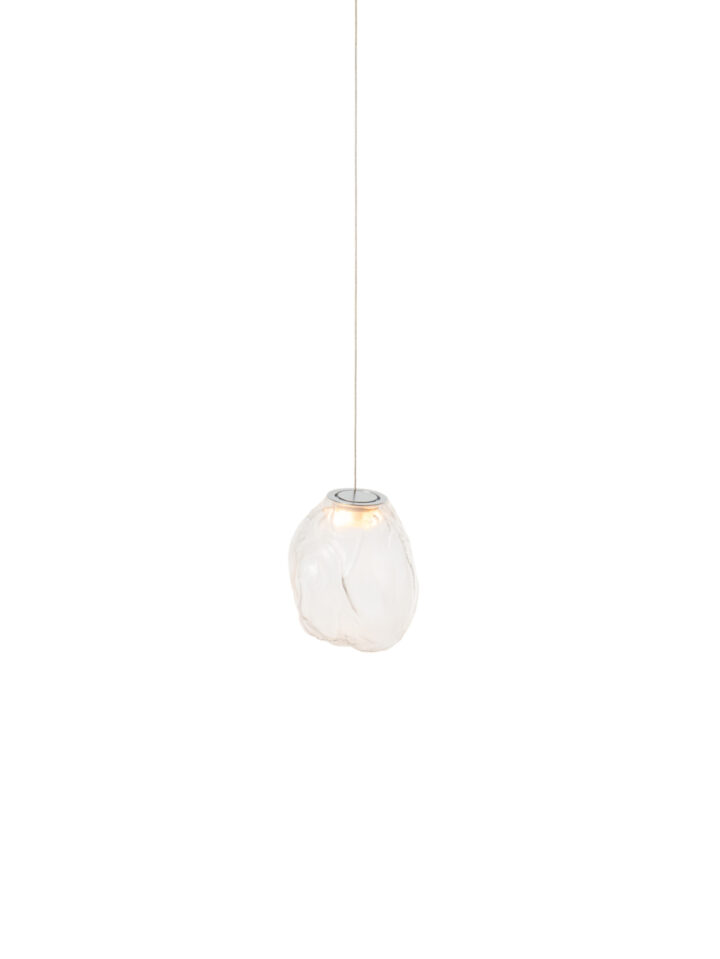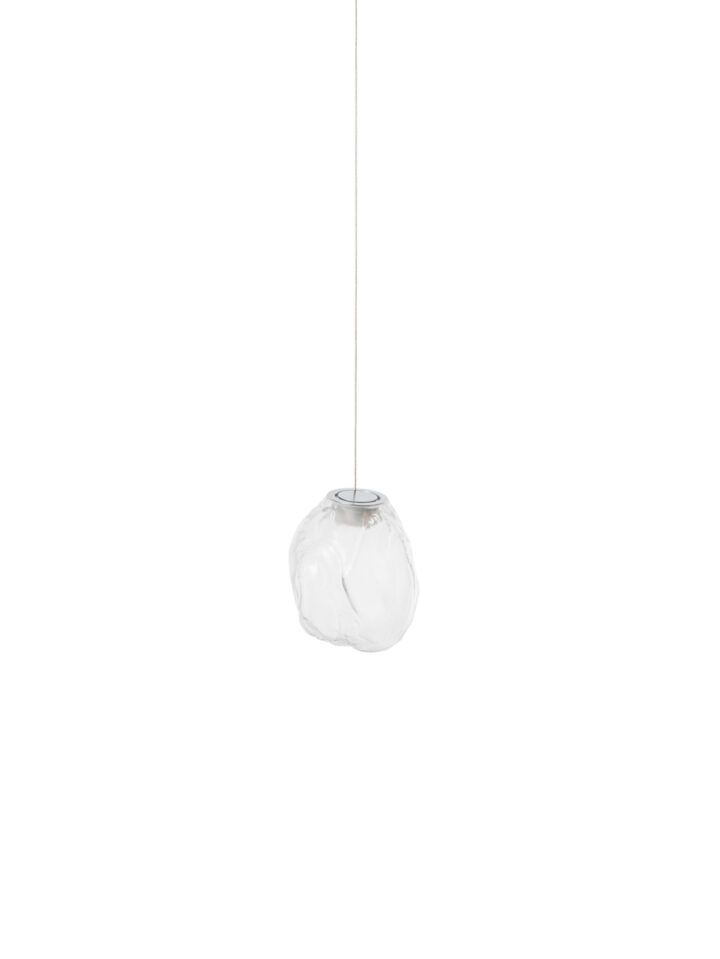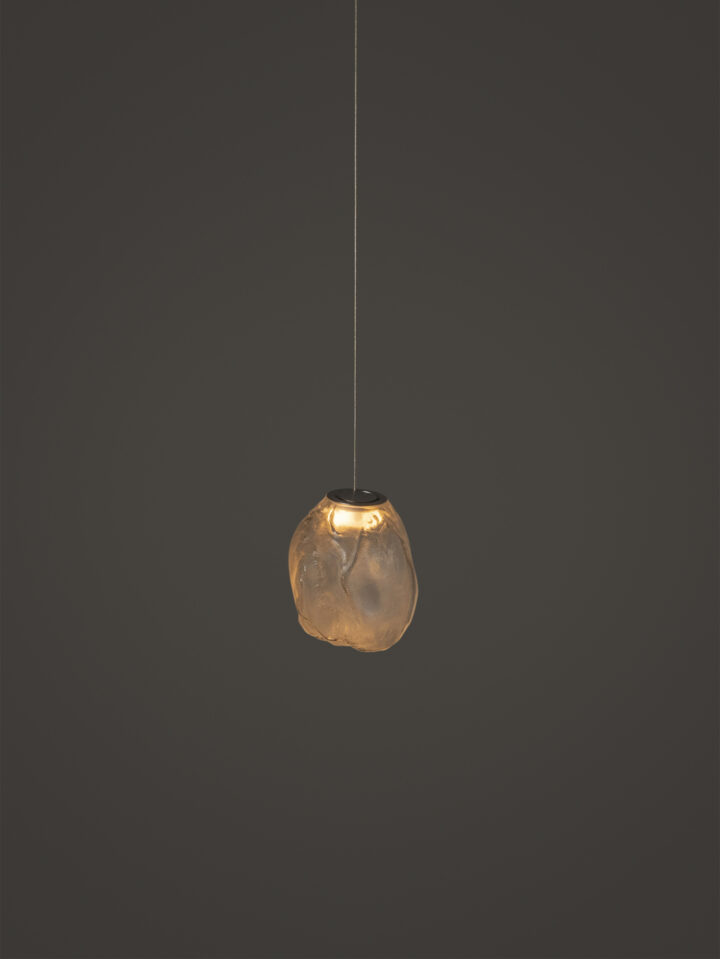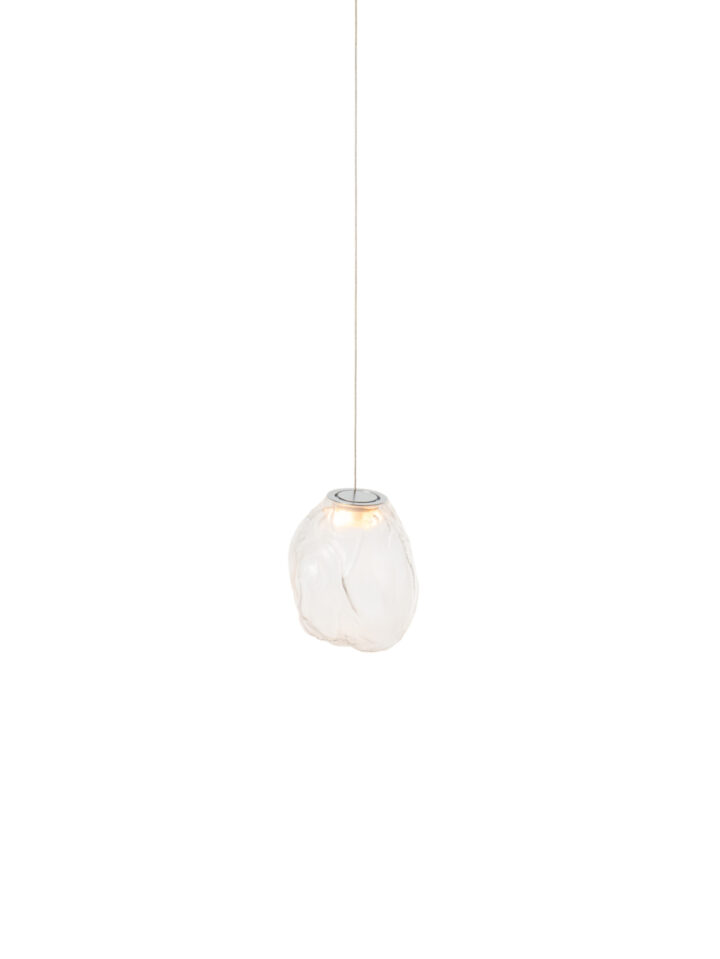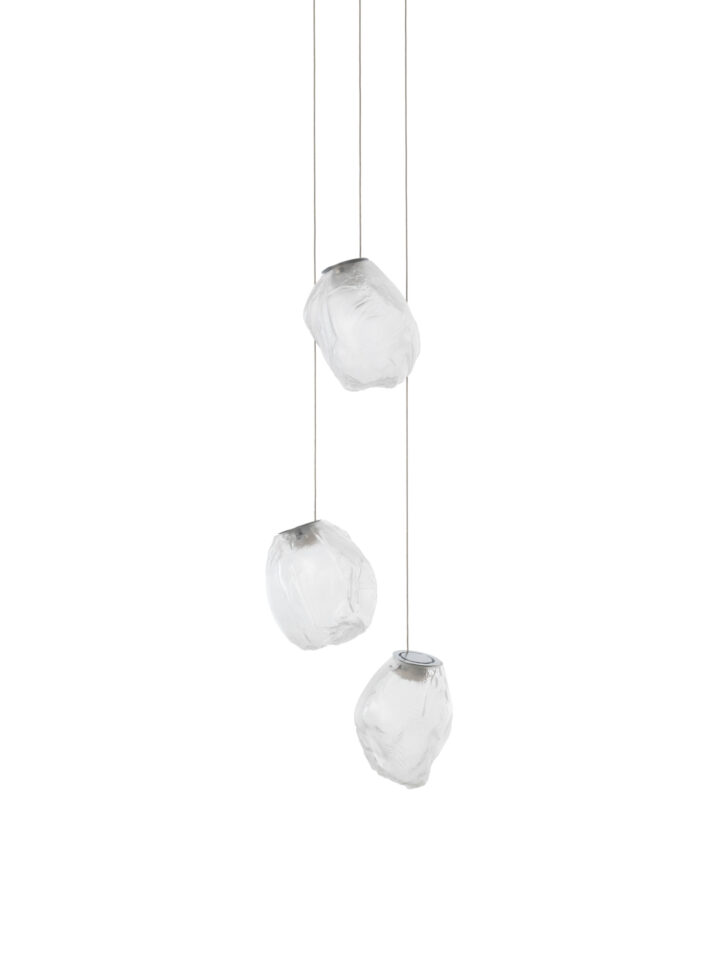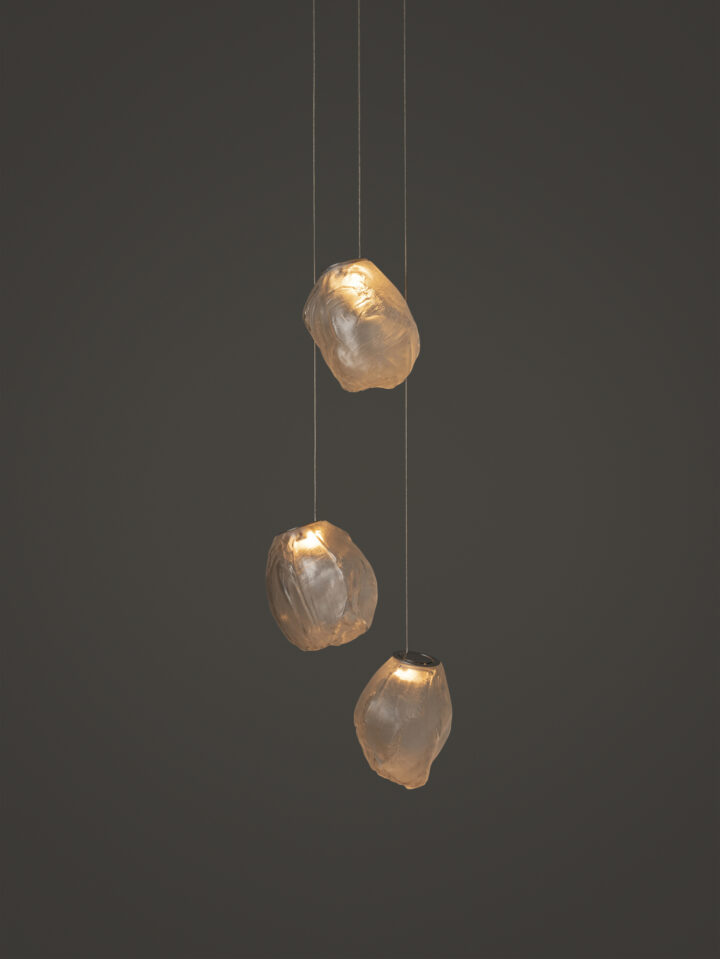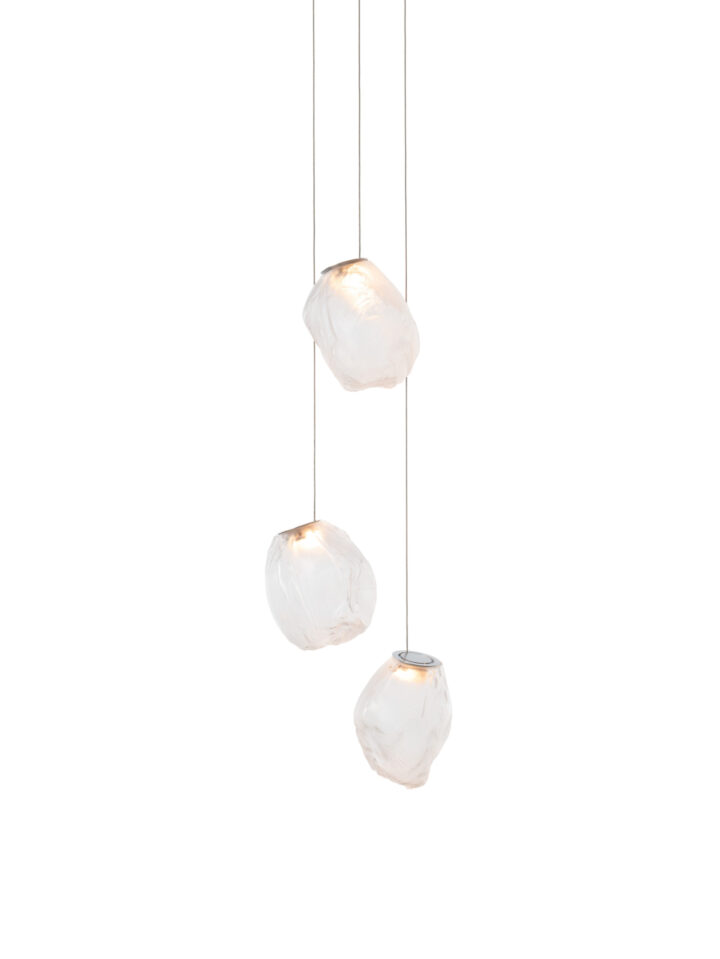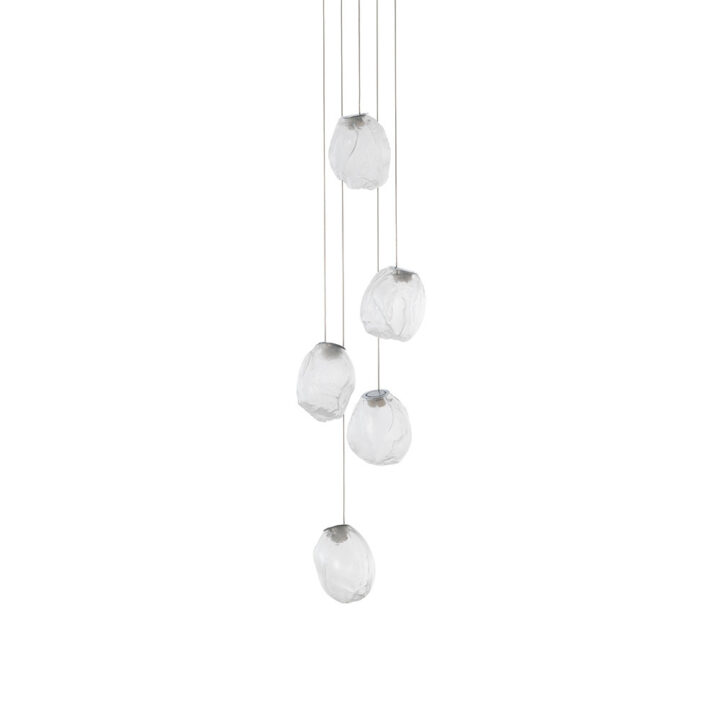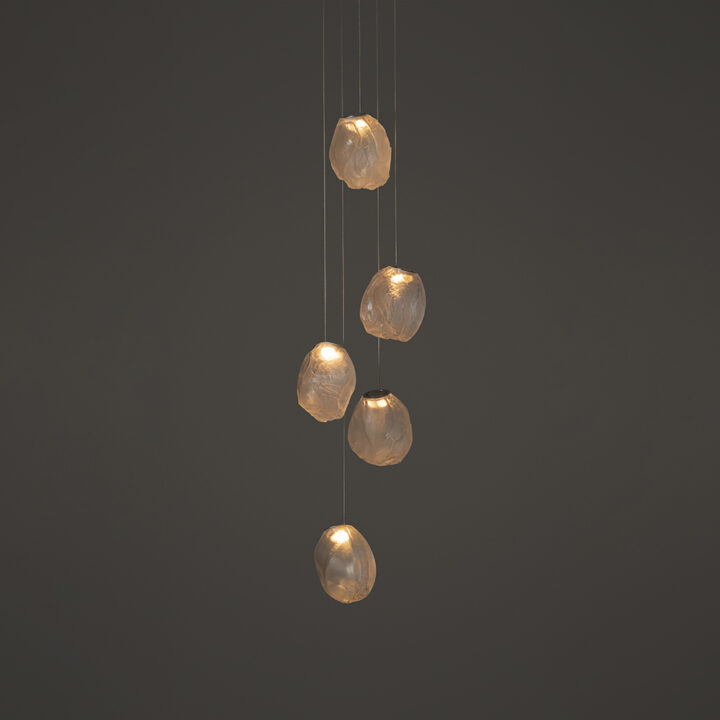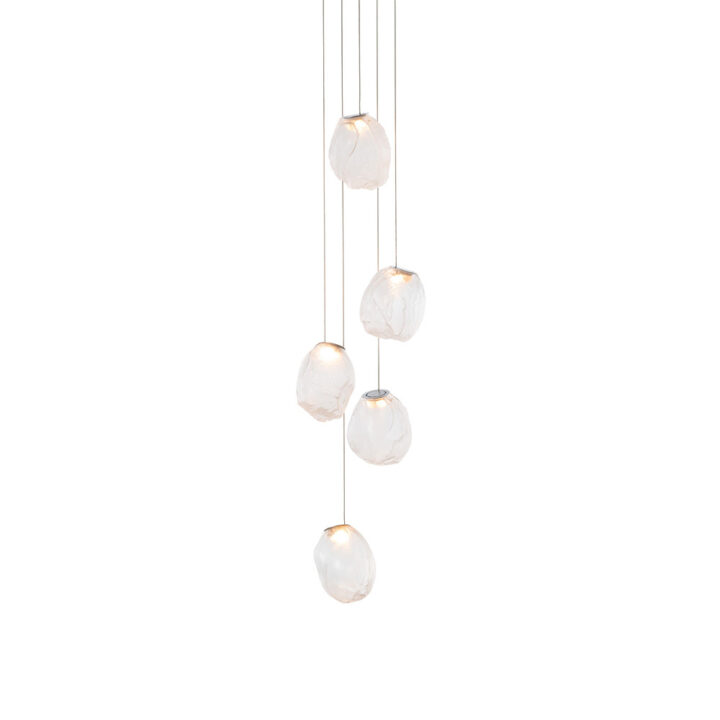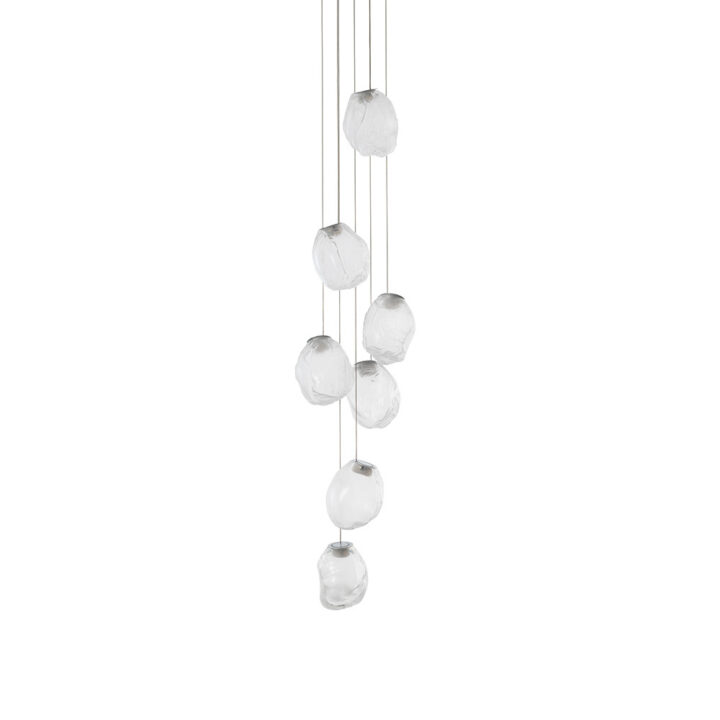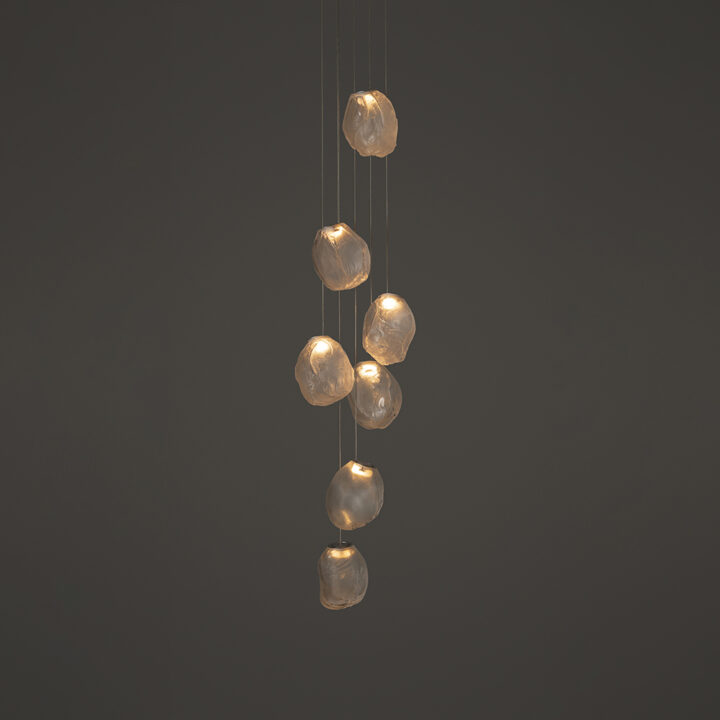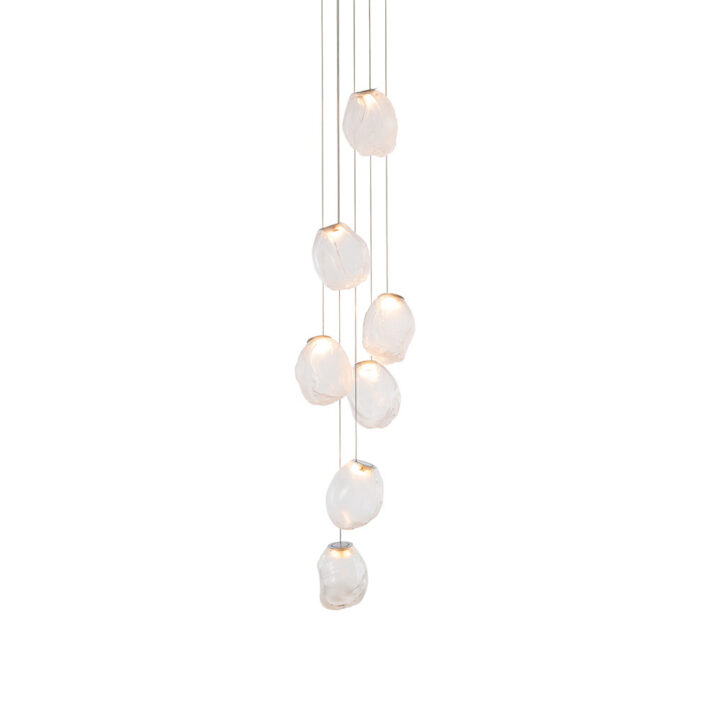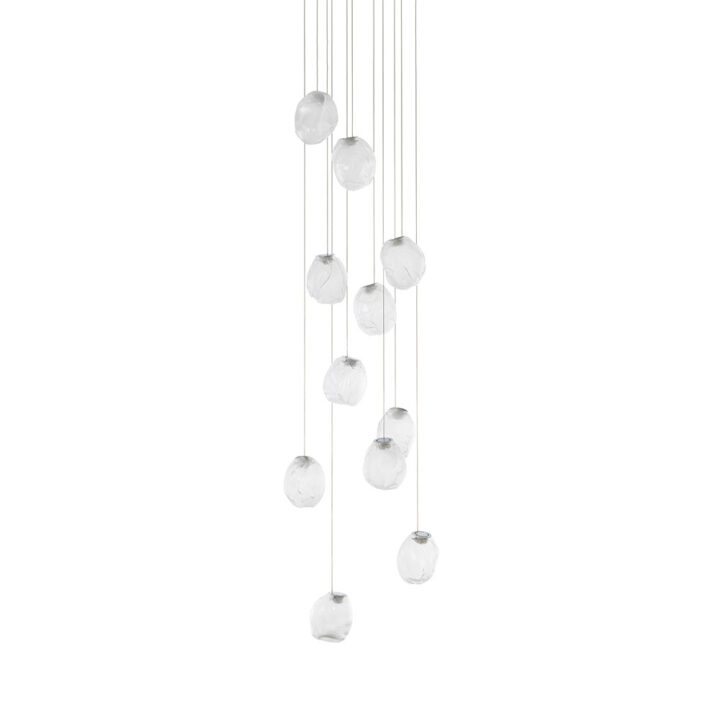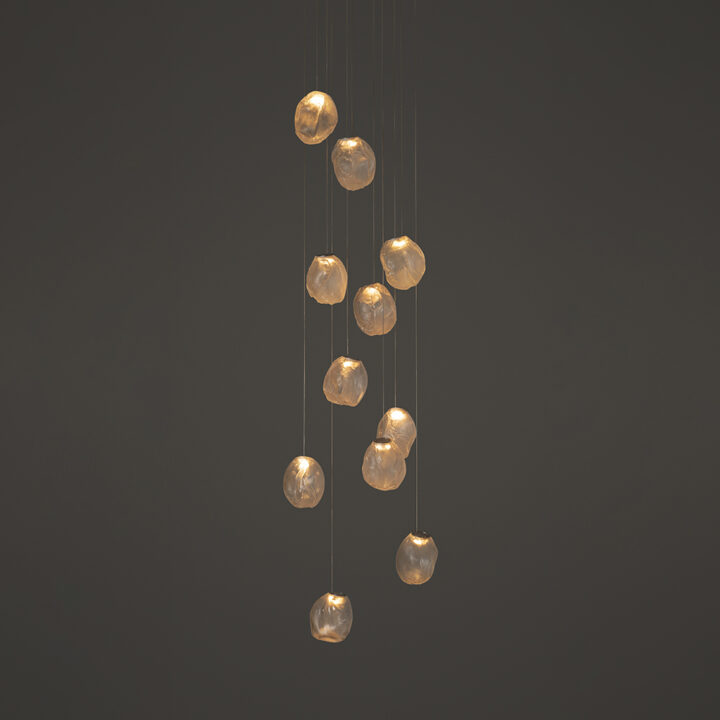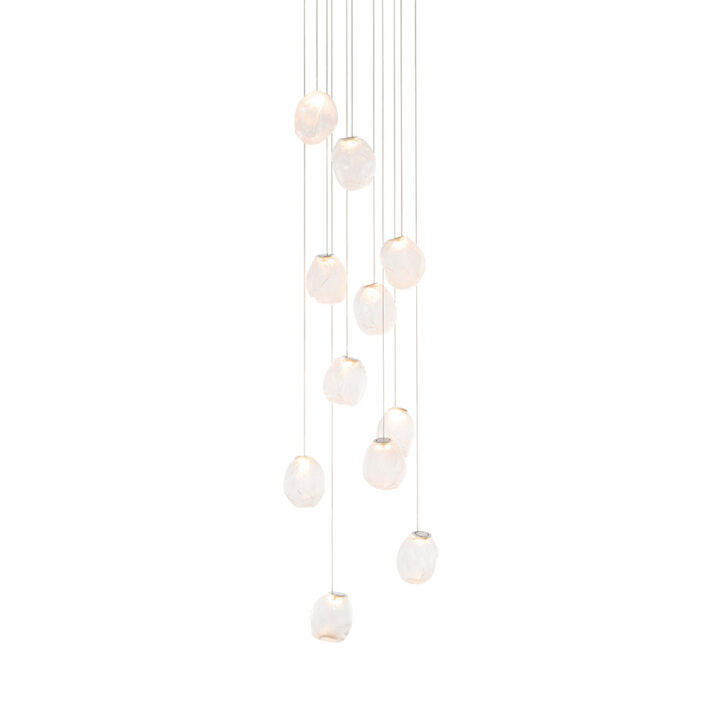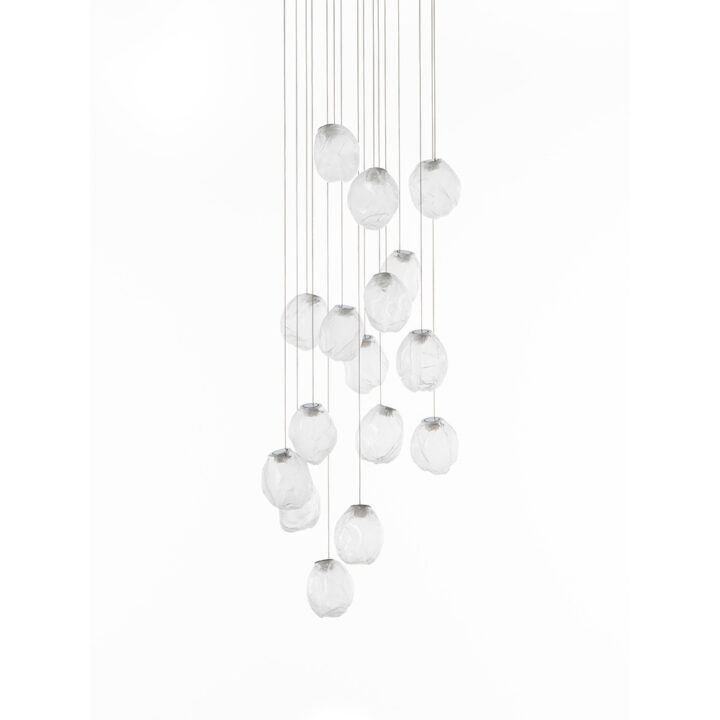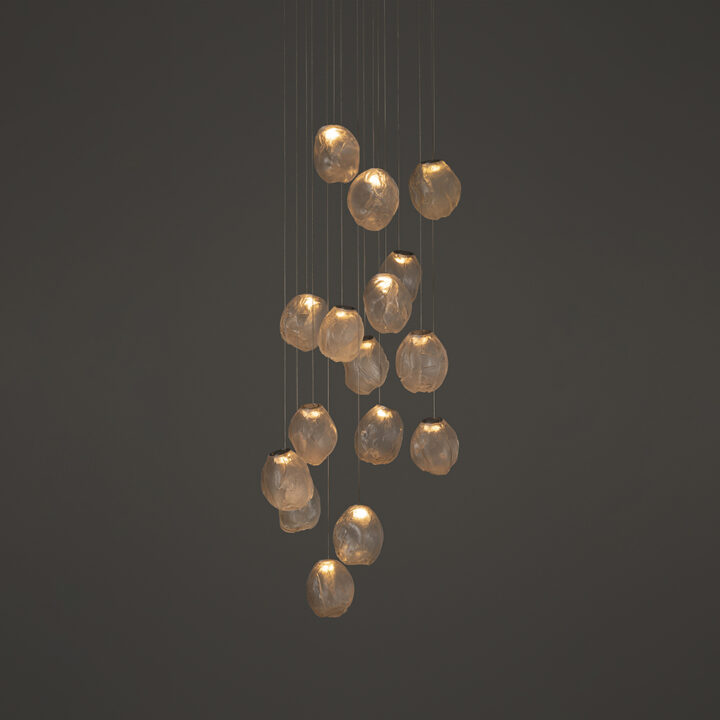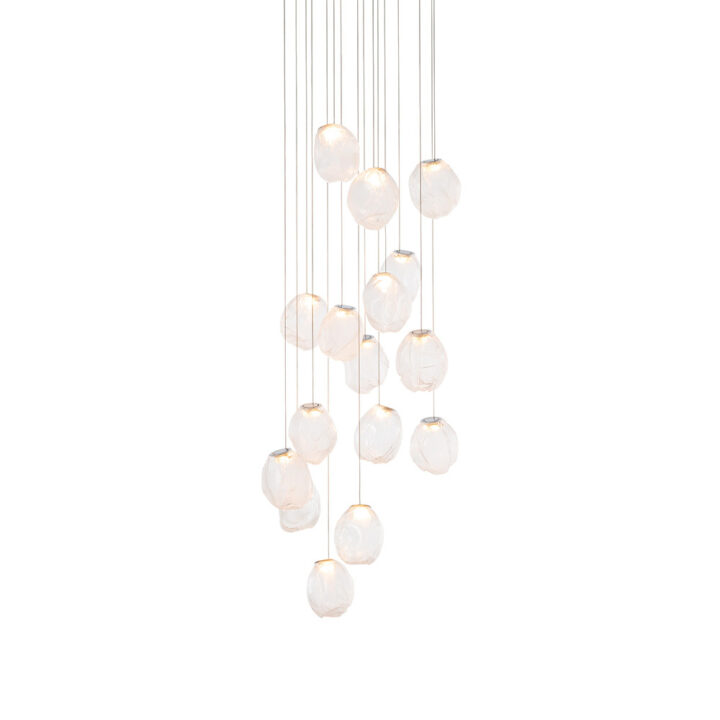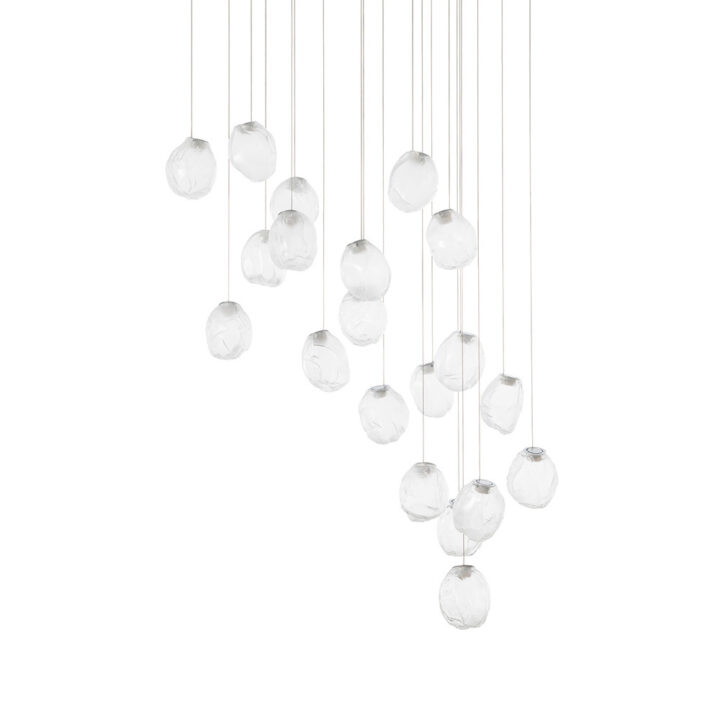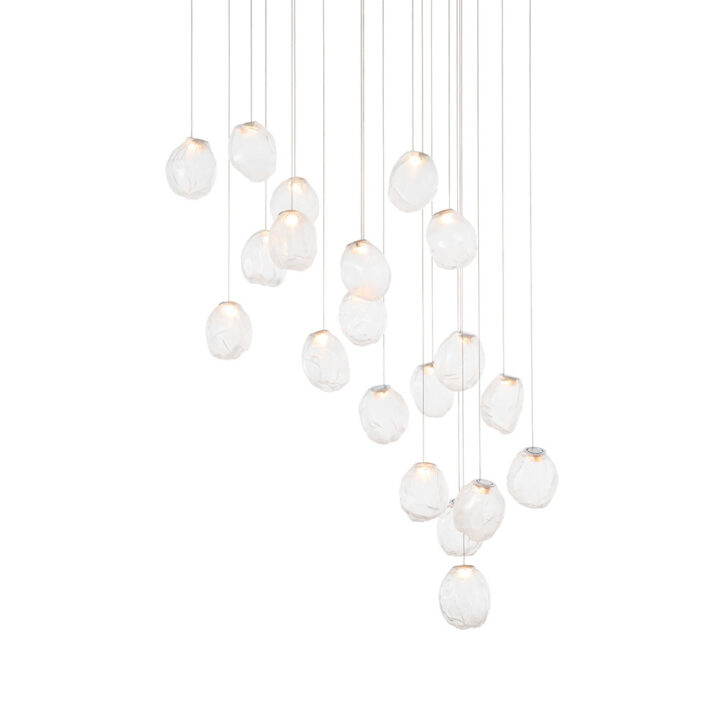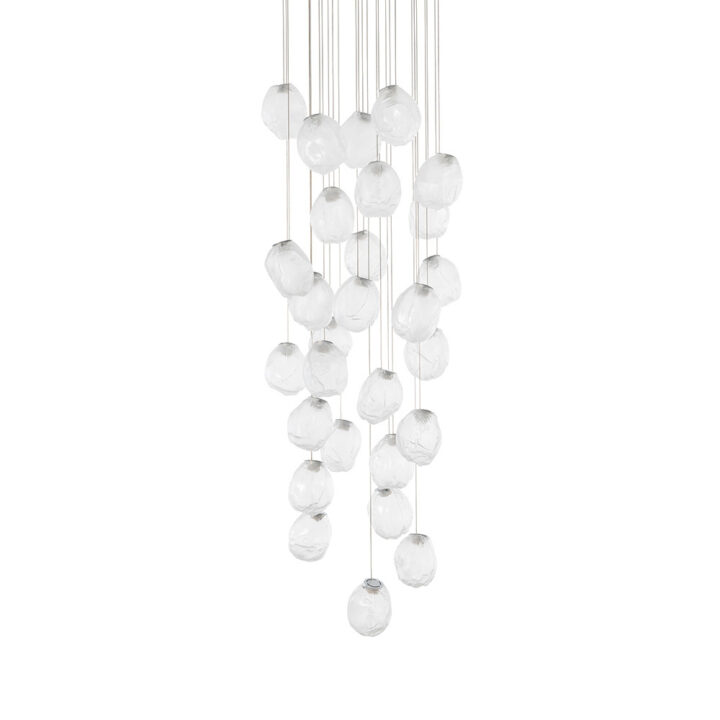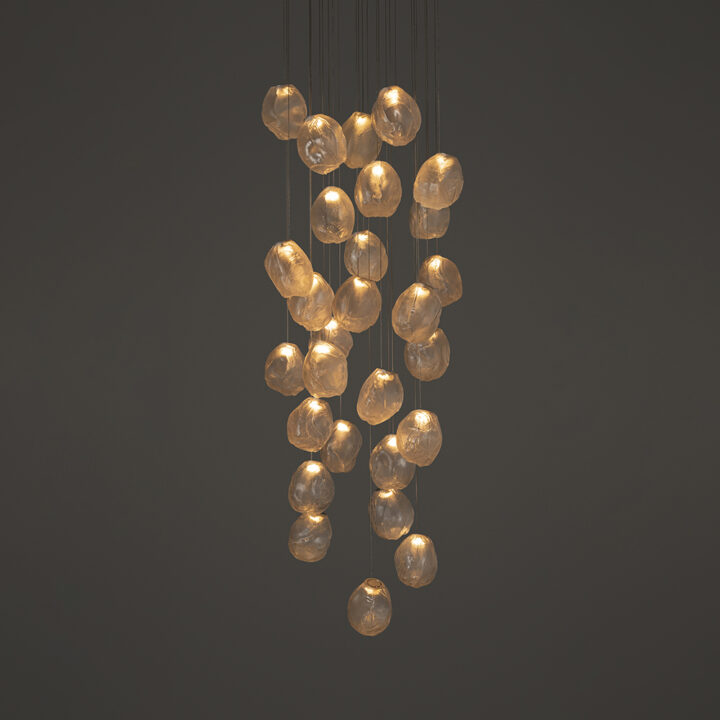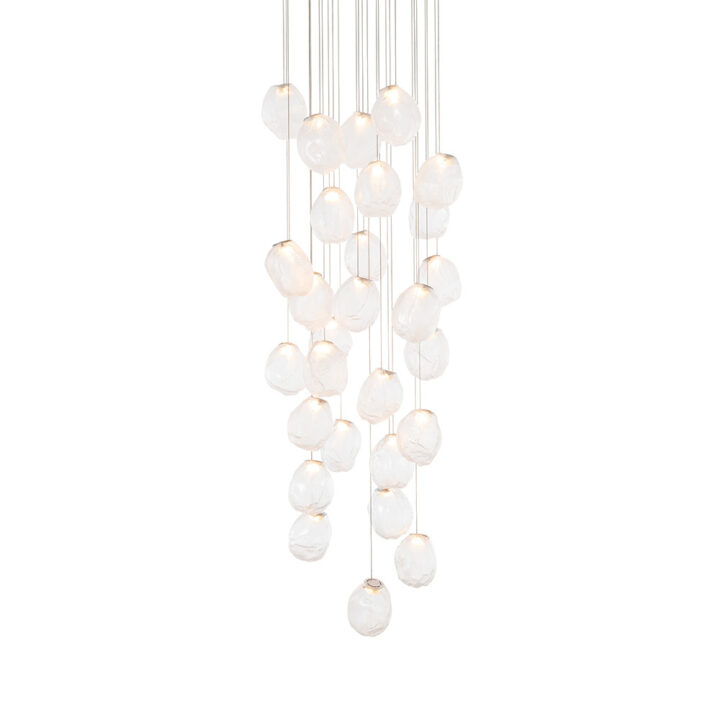 The sculptural cable is a flexible suspension system that enables pendants to nestle in close-knit groups or to spread out in a wider field, allowing each piece to be perceived individually.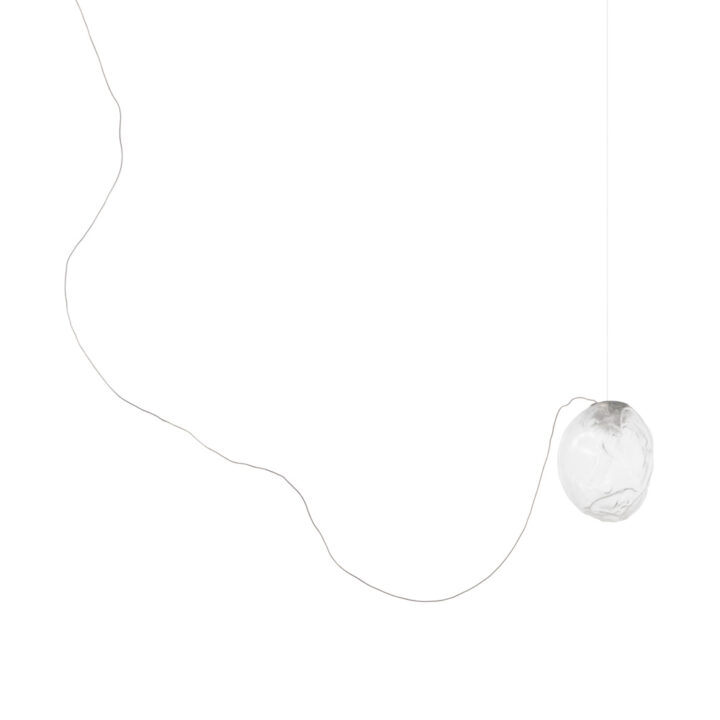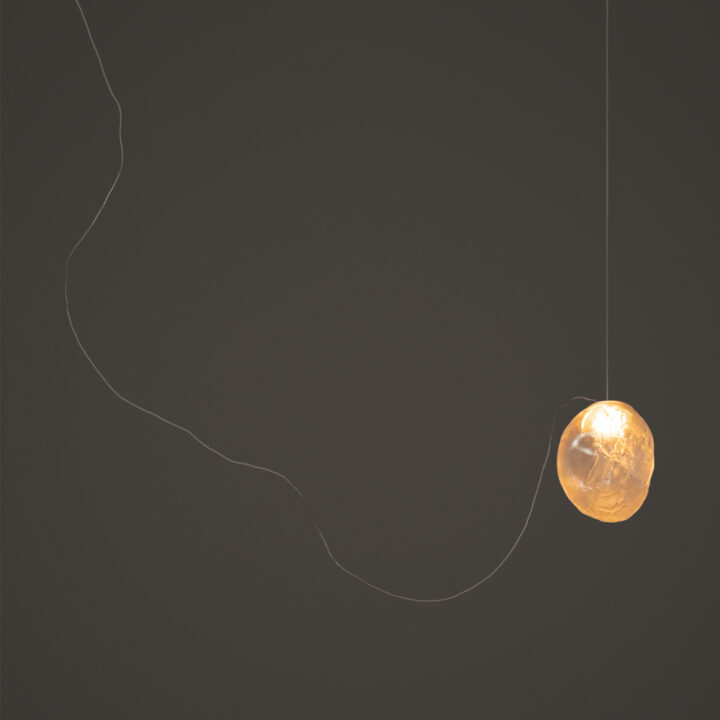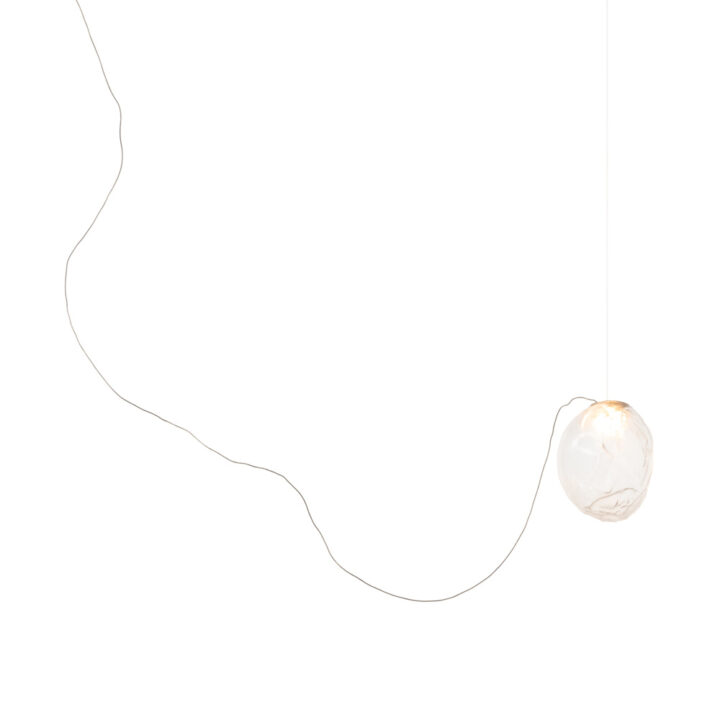 73.1V
Sculptural Cable
$975 USD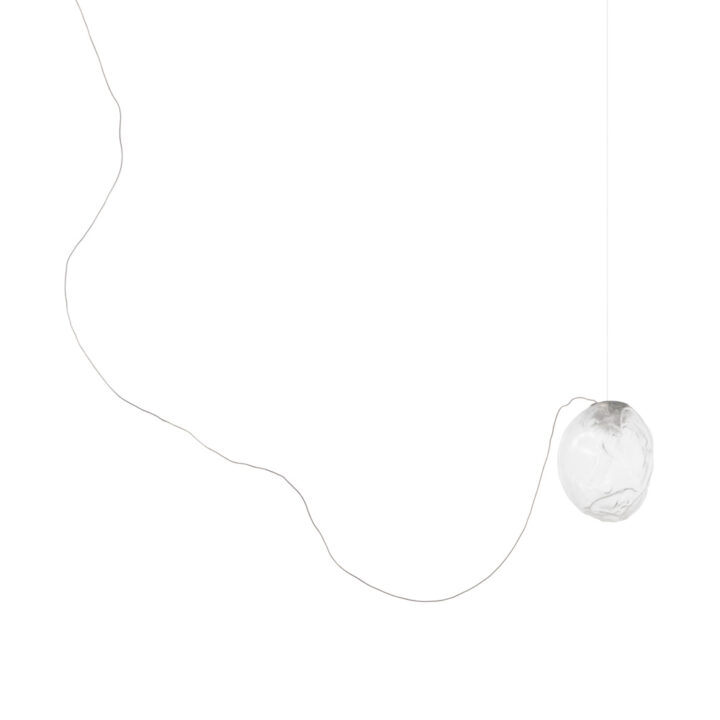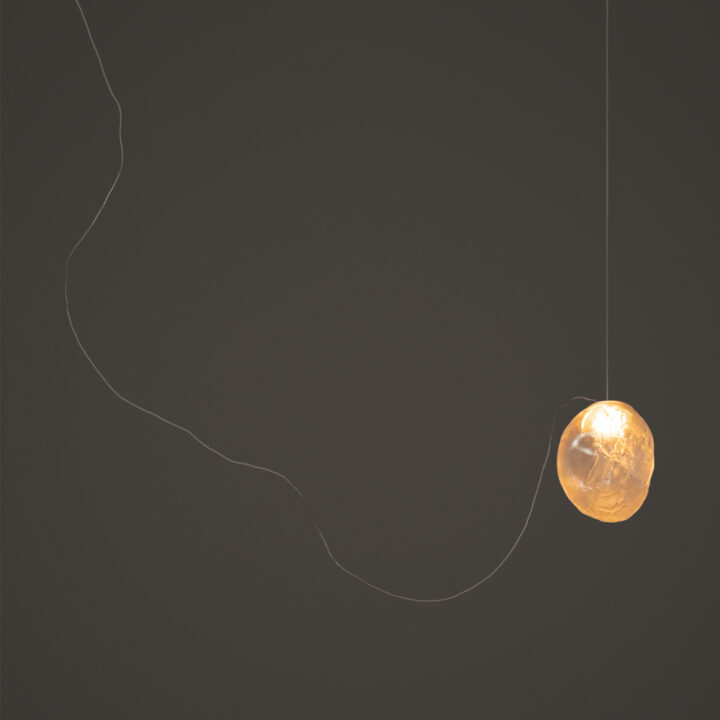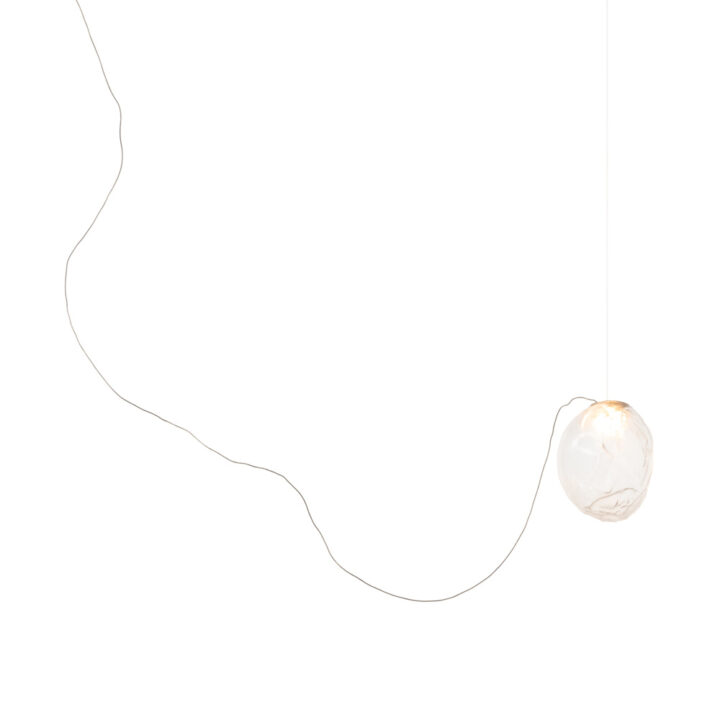 73.1Vm
Sculptural Cable
$975 USD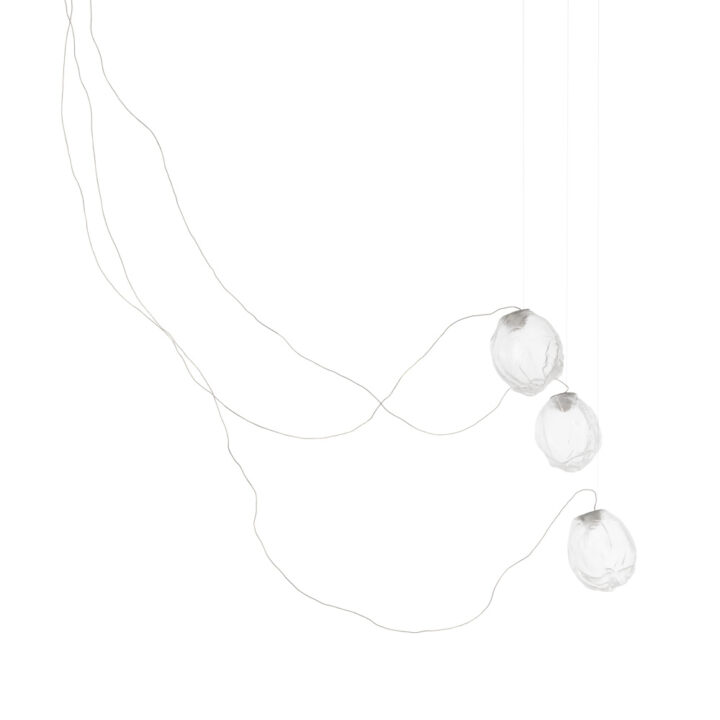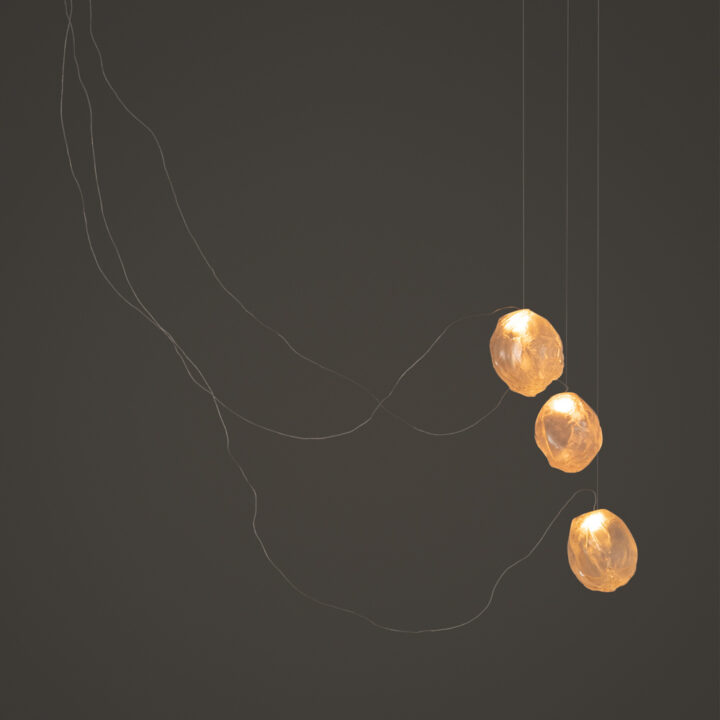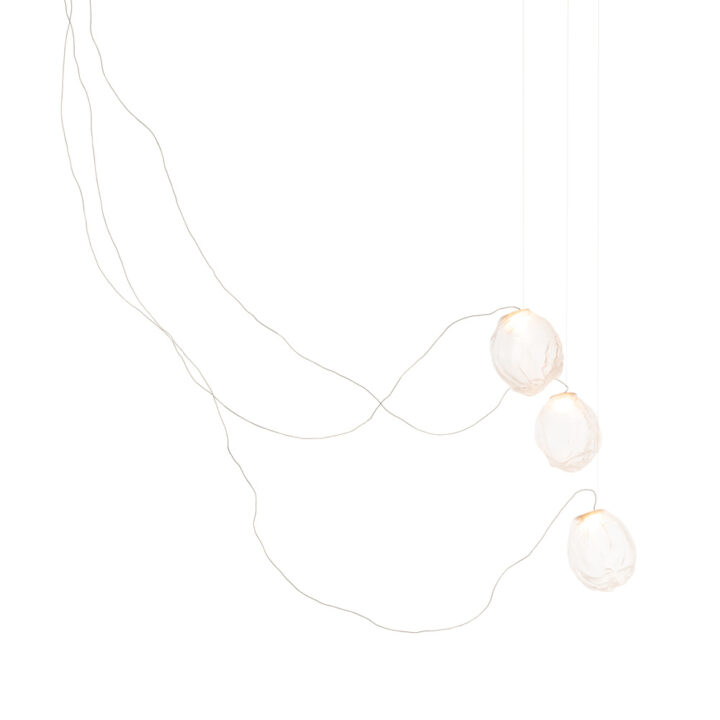 73.3V
Sculptural Cable
$2,925 USD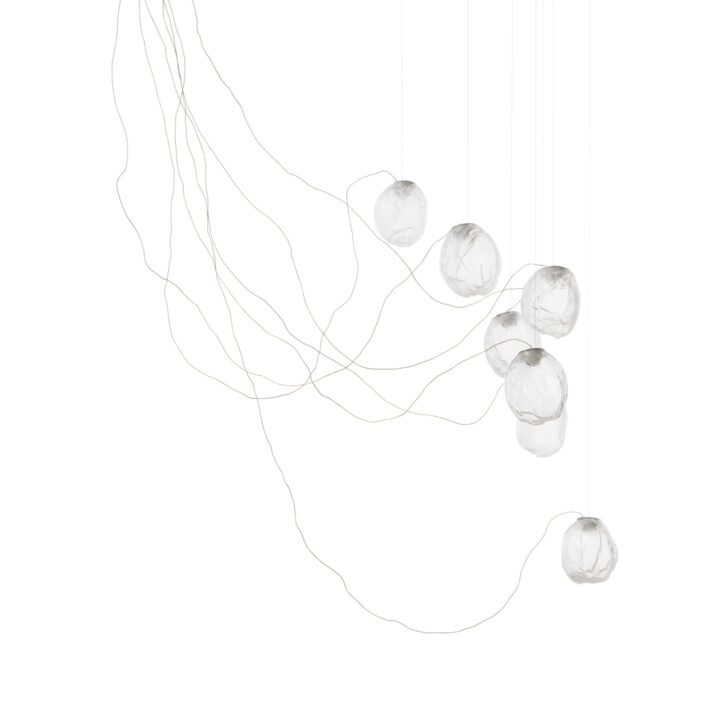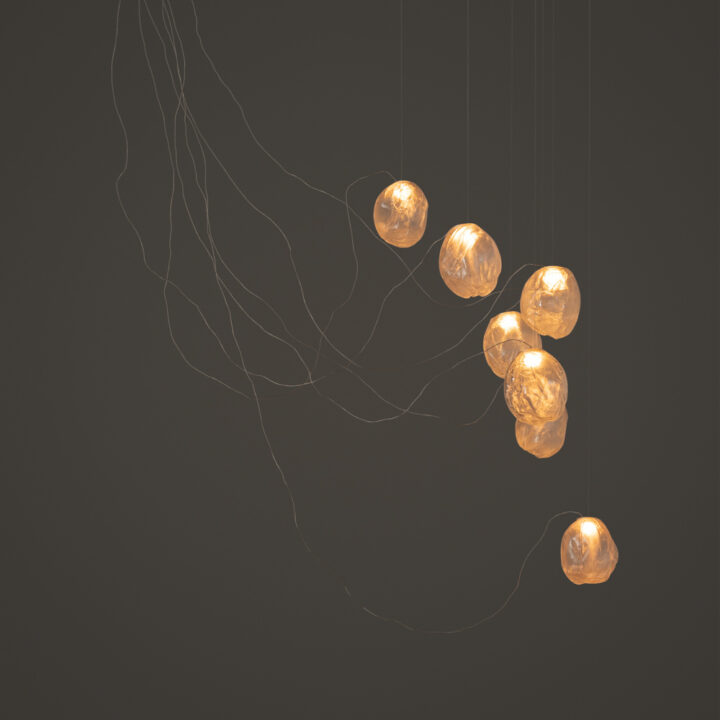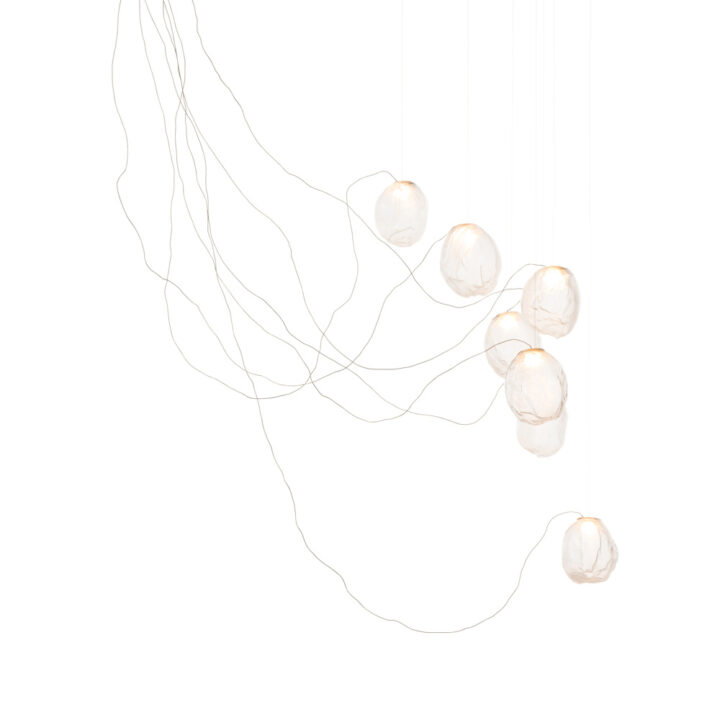 73.7V
Sculptural Cable
$6,825 USD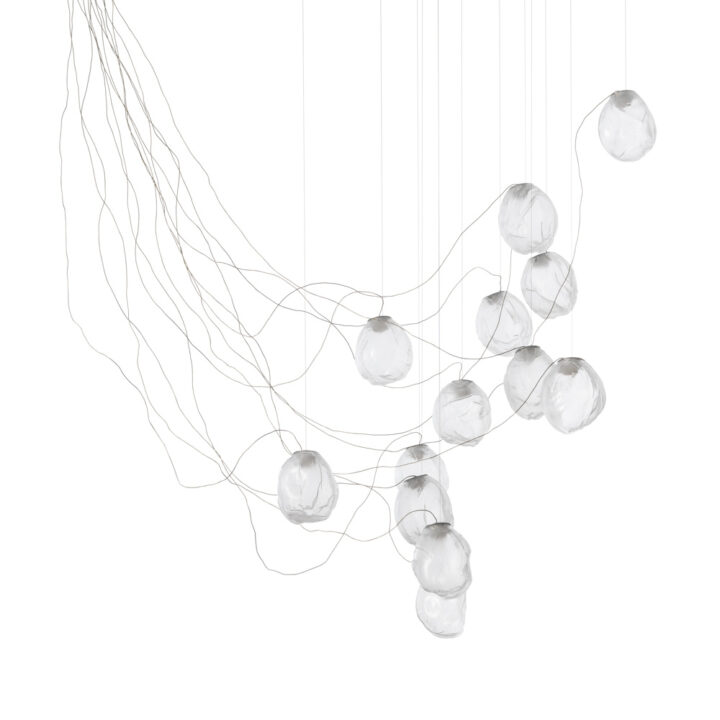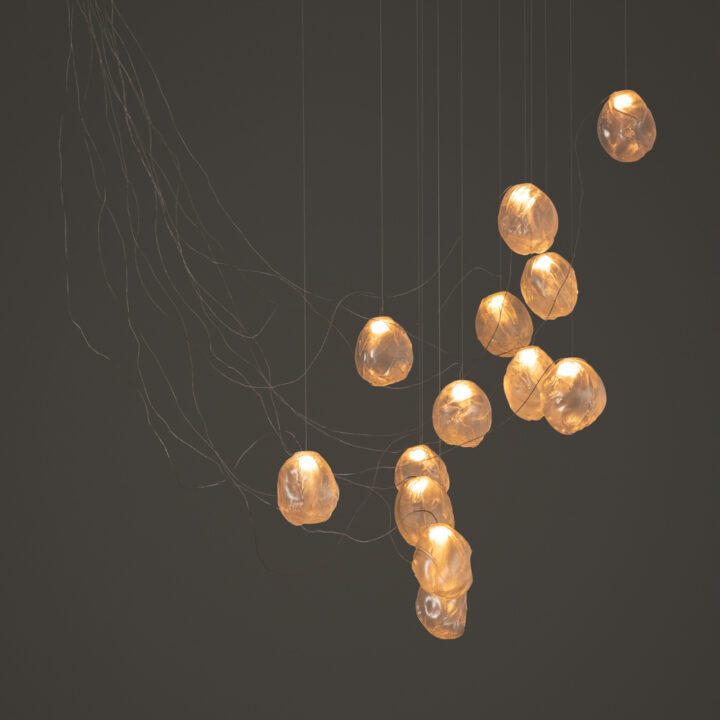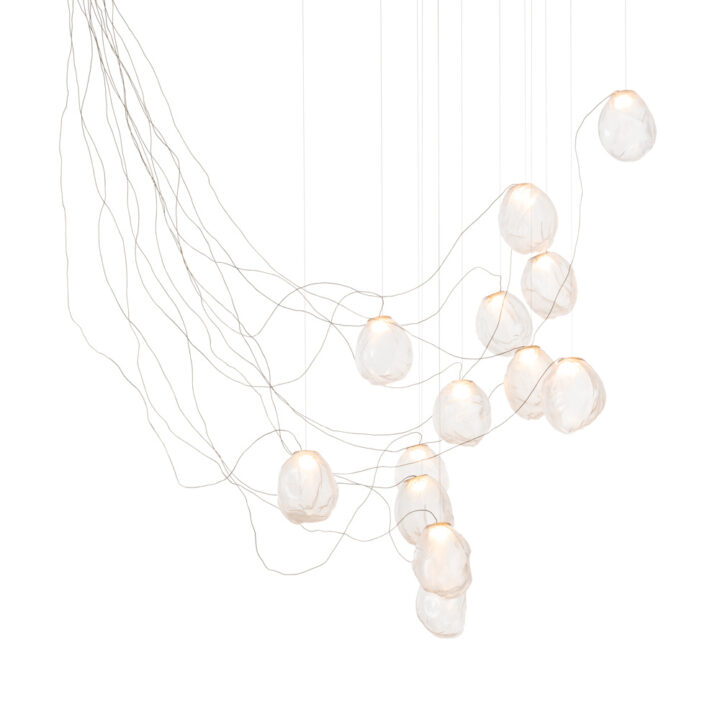 73.13V
Sculptural Cable
$14,625 USD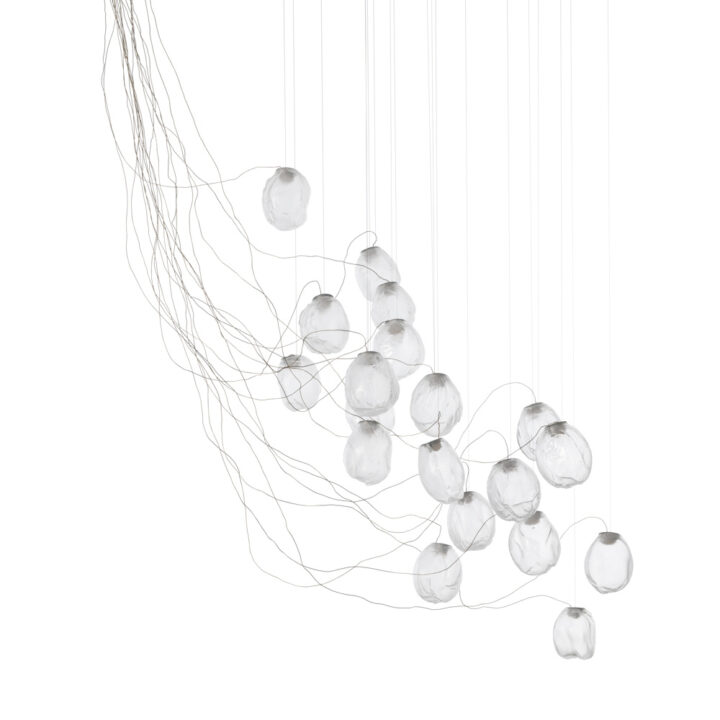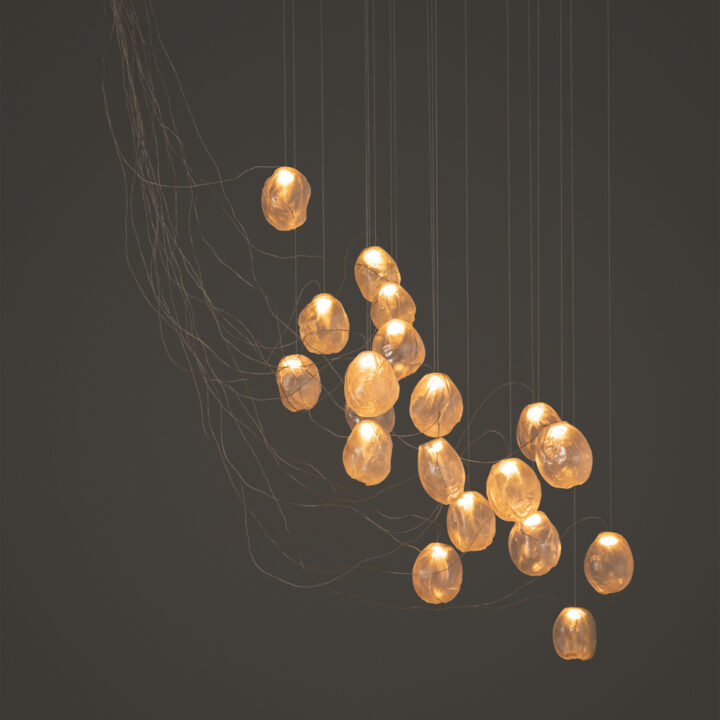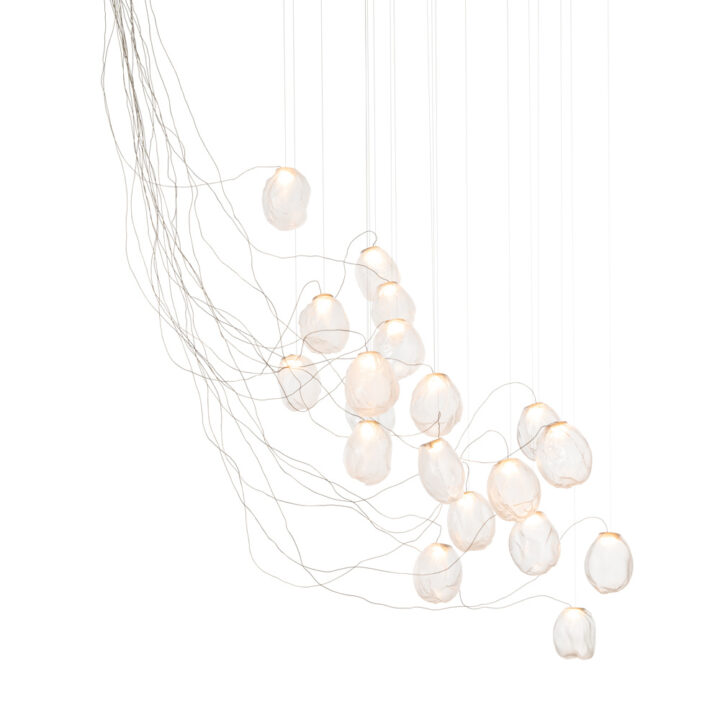 73.19V
Sculptural Cable
$21,375 USD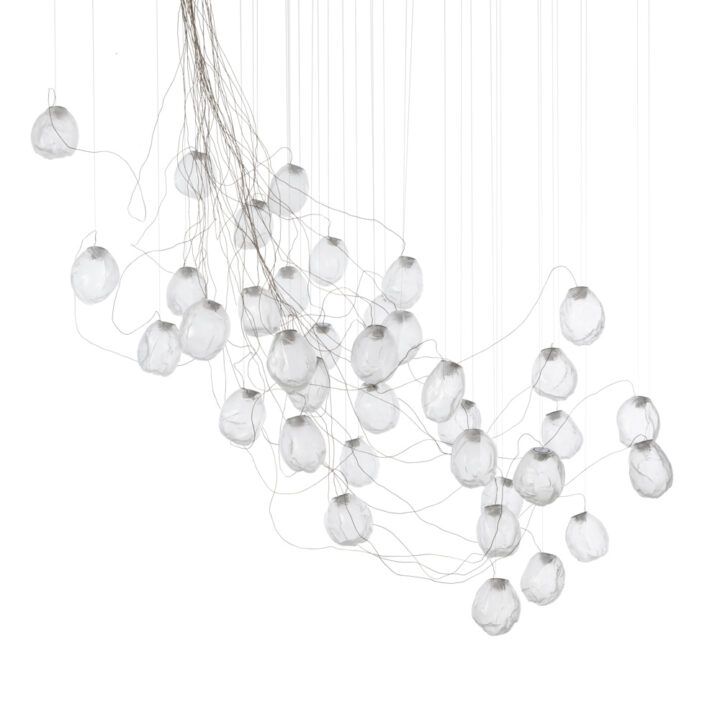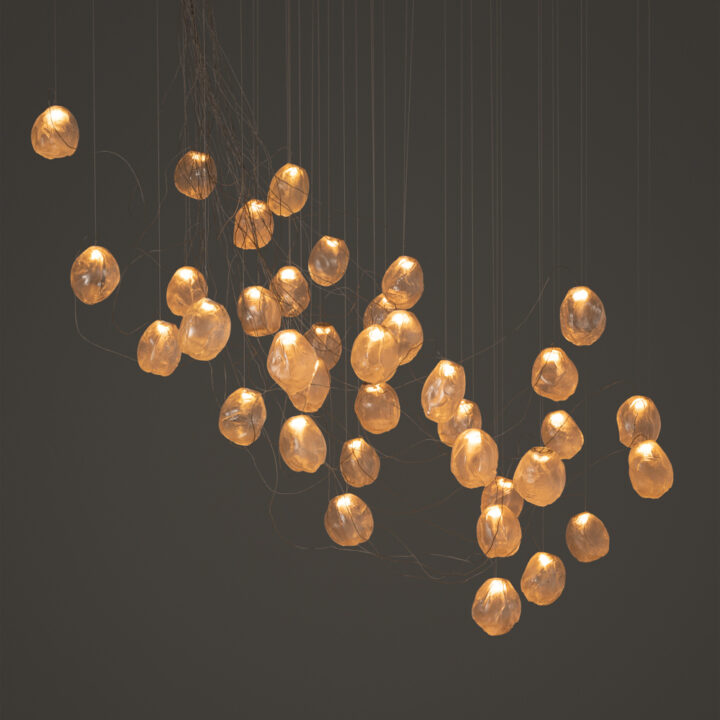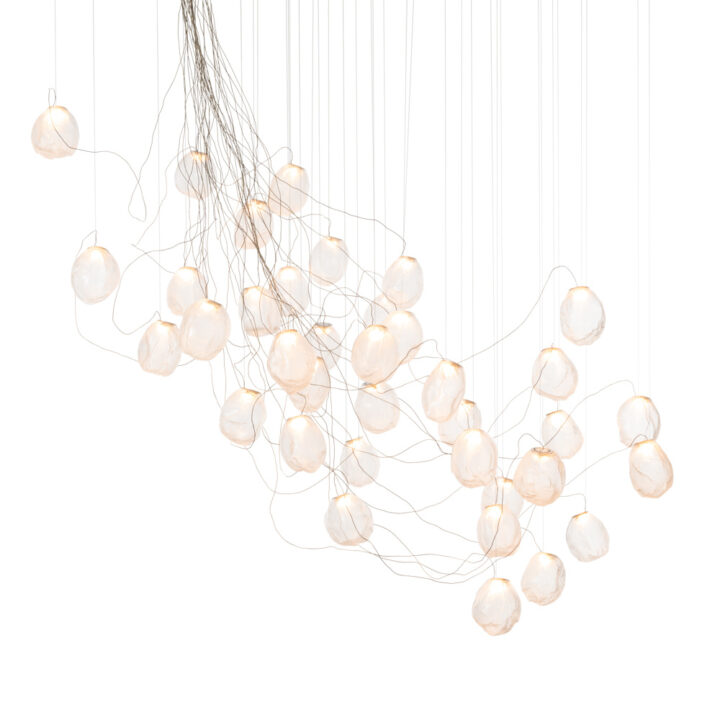 73.37V
Sculptural Cable
$41,625 USD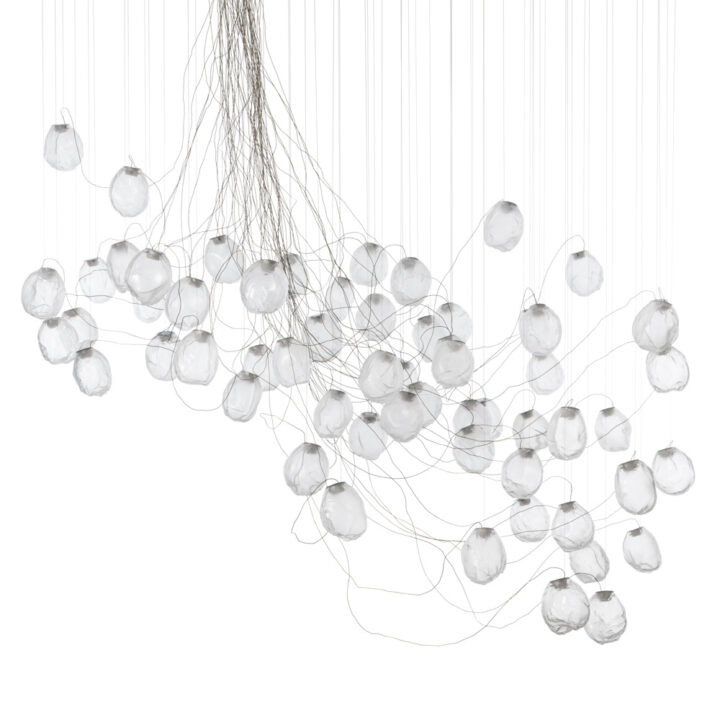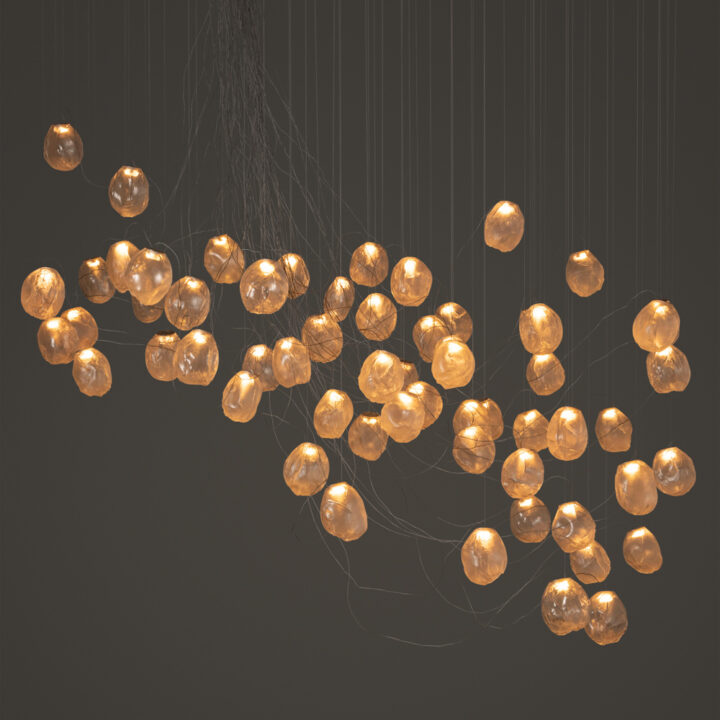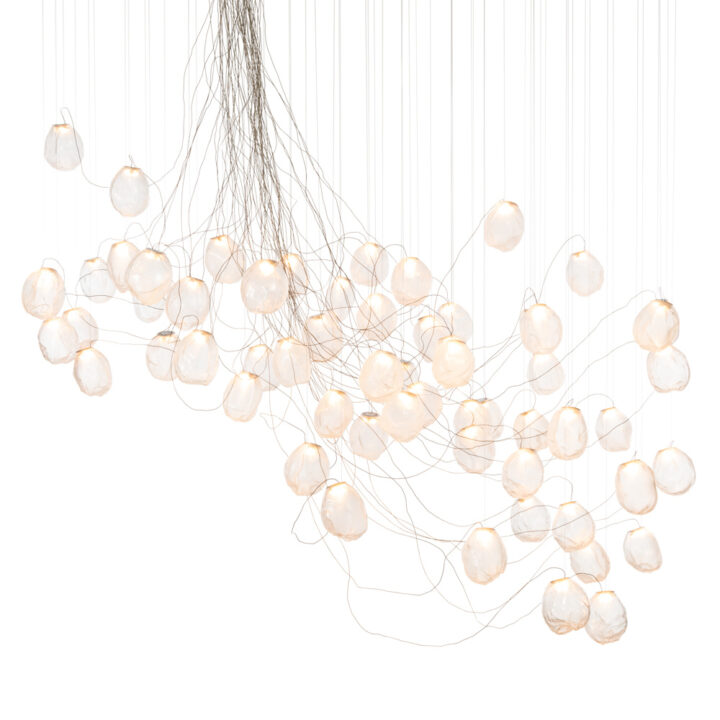 73.61V
Sculptural Cable
$68,625 USD